More Monterey 2003
8/26/03
More Monterey 2003
Here are some more pictures I took out in Monterey. These were from the Pebble Beach Concours D'elegance.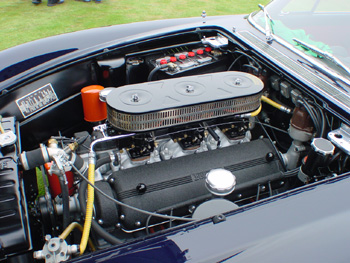 These shots help in detailing our own cars. This is a Columbo designed Ferrari V-12.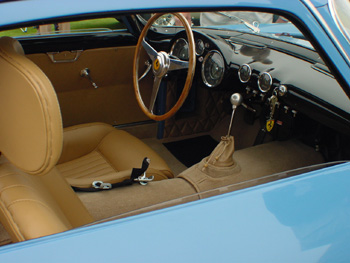 One one else had the same idea of photographing the details of these engine compartments!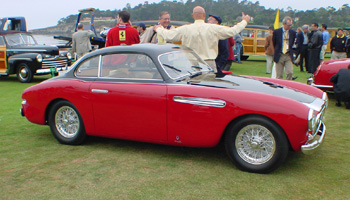 I believe this was the engine in a Cadillac V-16. How hard do you think it is to find this distributor cap?

I love seeing old race cars, especially from Scuderia Ferrari.

I've never seem so many Bugattis!

Their engines are very intriguing in design. There are odd belt drives, and other designs that show a different way of thinking and engineering.

Here's neat car. The Detomaso Mangusta was the precursor to the Pantara. It has a nice clean line, without all the embellishments that were added to the Pantara.

This Bugatti show car was pretty, but it looks suspiciously like the Chrysler Crossfire. Who was looking over who's shoulder?
Previous Restoration Day
Next Restoration Day
Home page