Grille Rubber
6/9/04
Grille Rubber

Looking at the odd shape of the grille rubber, it's hard to imagine how it actually fits on the chrome surround for the grille.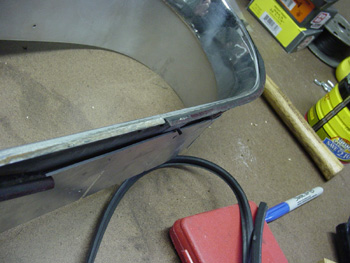 Luckily, I still have the original rubber piece on my car, so before I remove it, I can take these pictures to remind me how to install the new rubber.

The inset on this pictures shows it pretty well, so now I won't have any confusion!
Previous Restoration Day
Next Restoration Day
Home page