Brisbane Hot Rod Show
4/30/06
Brisbane Hot Rod Show

Andrew and I drove back to Brisbane to attend a Hot Rod Show with his son.

The show gave me a chance to get a feeling for the local car scene, and to see how Australians customize their rides.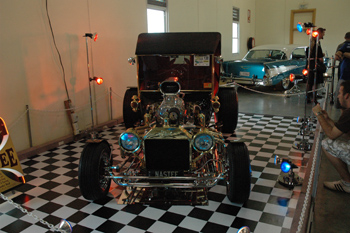 Everything from modern "Utes" to "T-buckets" were in attendance.

Andrew also gave me a crash course in the Ford/Holden rivalry in Australia, and the muscle car wars down under. This 1971 Falcon XY was what Ford offered in the 70s. Many of them were four door cars with 351 Cleveland engines.

The GM/Holden Product was the Monaro. Although this is a two door model, more 4-door models were made.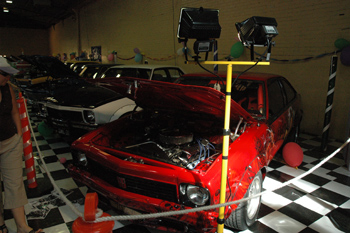 Another interesting product from Holden was the "Torana." It was a smaller lightweight chassis with powerful motors. The inline-6 engines responded very well to tuning and made for a quick little car but they also came with V-8s.

There were even Mopars down under, but these were the same models available to us in the States. I unfortunately didn't see the small 6 cylinder Charger I saw when I first arrived in Sydney in December.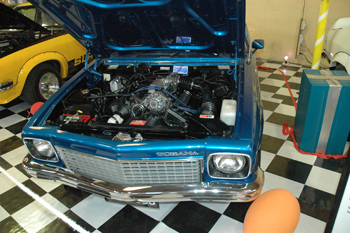 The classic car market is doing very well here in Australia, and prices are rising with demand. Baby boomers are buying the cars of their youth and restoring all the available cars much like it is in the States.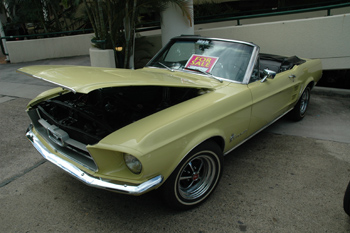 Old Mustangs are also popular here, and many left-hand-drive cars are being imported. These cars do not need to be converted to rhd, but need a few modifications to become legal for the roads in Australia. This Plain Jane '67 convertible was selling for $39,000 AUD. That's over $29,2500 dollars U.S.!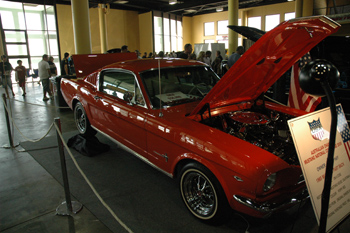 This nice '65 Mustang Fastback was just an "A" code, four barrel 289 V-8 with an automatic transmission, and it was asking $58,000 AUD. The conversion to American dollars brings that to $43,500 U.S. With a '65 4-speed Fastback sitting at home, I should send it to Australia if I ever decide to sell it!

One car that put Australia on the automotive map in the world was a souped up Ford Falcon featured in two Mad Max movies in the 70s. A young Mel Gibson starred these movies about a cop living in pre and post apocalyptic Australia fighting for survival with this ex-police intercept. Set in the future, this car was supposed to be a modern car, but the low budget film required the production to use what was readily available, hence the early 70s Falcon, and some pretty outlandish features.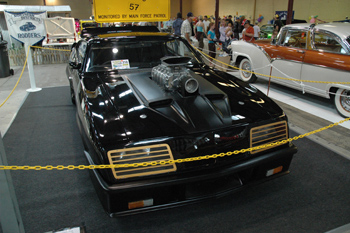 The car at this show was a replica, but I'm sure many Australians, and Americans, wanted a "Police Intercept" just like this one, especially after seeing Mad Max flip that switch that turned on the blower while catching the bad guys!
Previous Restoration Day
Next Restoration Day
Home page