Ben's 330
9/7/10
Ben's 330
While I was in Southern California in July, I met Ben, an owner of a RHD 330GT 2+2. It was definitely a "work in progress," but he managed to get it together enough after a fresh paint job to bring it to the gathering I co-hosted in Oceanside, CA.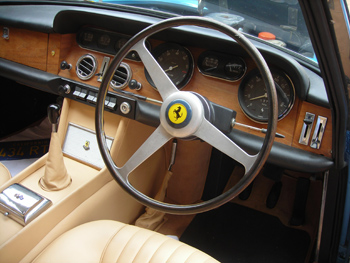 He's had the car painted, and the interior restored, and is in the process of putting the trim back on the car.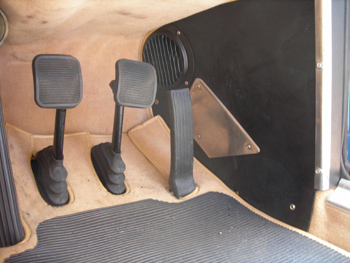 Since I'm so accustomed to seeing Left Hand Drive Ferraris, it was fun to see a car set up with a RHD configuration. The interesting thing is the hood release mechanism is still on the left hand side of the car!

The engine compartment still needs a little detail work, but Ben is well on his way in getting this car sorted!
I recorded a podcast with Ben where he tells the story about this car and how he came about buying it. You can download it here.
Reminder: I have a very nice Ferrari 250GTE for sale. Please contact me for more information.
Previous Restoration Day
Next Restoration Day
Home page