6th Annual Radcliffe/Tomyang.net Spring Car Show
5/6/13
6th Annual Radcliffe/Tomyang.net Spring Car Show
As we prepared for the 6th Annual Radcliffe/Tomyang.net Spring Car Show, I knew it was going to be another good time for everyone. Richard, Patty, and the whole crew pitched in to get the show together.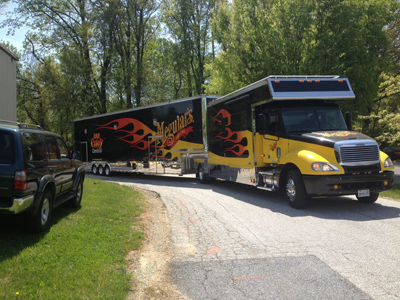 Meguiar's sent a huge truck down to display their line of products, but we first had to make room for this thing!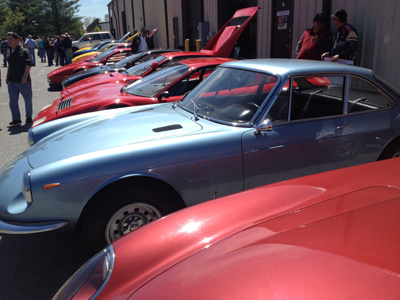 Saturday brought great weather, and the usual great variety of Vintage and modern Ferraris.

I loved the spectrum of horsepower and displacement represented at this show!

The Pantera Boys took over their usual parking row.

There was a good representation of "newer Ferraris" from 308s all the way up to 430s.

Inside we had a nice Siata, and a familiar Cord that was in last year's show.

The owner, Richard Reeves brought this car down last year, but unfortunately passed away at the age of 94. We readily accepted the Cord into this year's show in memory of the senior Reeves. Rick told us his father had a great time showing his car last year, and it was the last show his father attended. We all choked up listening to Rick tell us about his father and were honored to have made it memorable experience for the family.
I look forward to doing it again next year! Thanks everyone!
Reminder: If you have a Ferrari related project, car, or idea you'd like to explore, I'd love to talk to you. I can also help if you're thinking of buying or selling. This website represents what I love to do, and I would be happy to help guide you through the Vintage Ferrari world so if you'd like to do something together, let me know. It all begins with an e-mail!
Previous Restoration Day
Next Restoration Day
Home page