Elkhart Lake
8/1/13
Elkhart Lake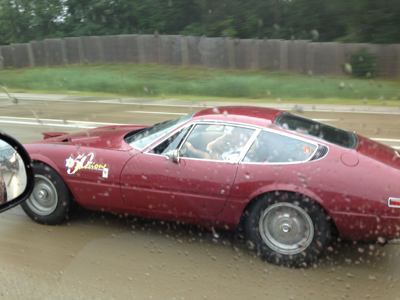 I rode up in Tom Wilson's rental car to chat, catch up, and play chase car for two Ferraris and Chris' transporter. A little rain didn't dampen the last leg of the trip into Elkhart Lake.

The rain cleared up by the time we arrived and Zymol had a wash station set up to clean up the cars. We almost felt sad to wash away the proof that we just drove over 1000 miles.


photo M Dempsey
If you've been following the saga of the Mark's 365GT 2+2 for the last couple of months, you know that it has been leading up to showing his car at this FCA National Meet. Mark's car is a very nice car, but showing cars at these events is never consistent. The judges try their best, but I've seen varying results with similar cars from one FCA show to the next. I never guarantee anything to my customers, although I try my best to make their cars the best they can be within their budget and the time involved. I spent most of the trip up to Elkhart Lake, however, worrying about how Mark's car would do. Simply getting a 45 year old car to drive 1000 miles can be enough of a challenge. Each milestone Mark passed, from driving it up to Wisconsin to getting it to the show field, brought me a sigh of relief. By the time the judges gathered around Mark's car, I was as ready as we would ever be, and definitely ready to end the anxiety!

The car was well received, and we talked about how it was ashame the FCA did not give extra points for cars that drove to the show. Being judged equally with cars that came off a trailer seemed unfair, but it was their rules. Most everything worked on Mark's car, but when it came to looking at the operation of the clock we had a problem. Both Mark and I saw it working throughout the time the car was at my shop and during the drive to Wisconsin, but it decided to stop working while the judges were looking! We were given 15 minutes to get it working, and after a lot of tapping, Mark resorted to hammering. We always wondered what the steel headed hammer was for in the tool roll!
Mark got it to tick for only a few seconds, but it would soon stop working. The question was how long did the clock have to work for us to get a pass? By the end of the day we got our answer with Mark winning a Platinum award, something we were all very happy to receive!

Even Sam's 365GTC/4 won a Gold award, proving you can drive them to a Concours, and still win!
Congratulations guys!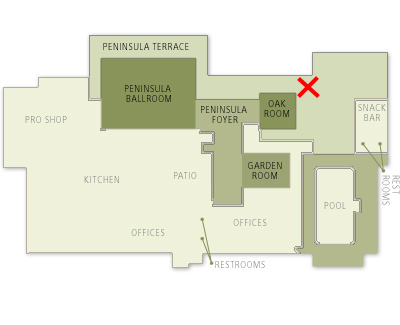 If you're going to be in Monterey for the Concorso/Quail/Pebble Beach Weekend, feel free to stop by the Third Annual Tomyang.net Cocktail Party at Quail Lodge on Thursday August 15th from 5:30pm-8pm. There will be food and a cash bar to kick off the weekend. It's a great time to meet some of the people from website, and make plans for the rest of the weekend. See you there!
Reminder: If you have a Ferrari related project, car, or idea you'd like to explore, I'd love to talk to you. I can also help if you're thinking of buying or selling. This website represents what I love to do, and I would be happy to help guide you through the Vintage Ferrari world so if you'd like to do something together, let me know. It all begins with an e-mail!
Previous Restoration Day
Next Restoration Day
Home page