More FCA Fun
8/4/13
More FCA Fun
I spent one morning with Admiral Phillips and his 500 Mondial. Bryan, his son, asked me to lend a hand installing some cameras inside the car for some footage of his father driving on the track. We also followed the Admireal on the track to see him drive the little blue car that he has owned and raced for over 50 years!

We spent the rest of the day bumming around Oshkosh checking out some planes.

The EAA, Experimental Aircraft Association, hosts one of the largest gathering of airplanes in Oshkosh Wisconsin for a celebration of flying, building, and maintaining airplanes. Being only about an hour away from Elkhart Lake, it was an easy side trip to see some great airplanes.

If you think restoring, maintaining, or buying a Ferrari is expensive, airplanes make our hobby look cheap! Here's a plane that was salvaged out of lake Michigan that will eventually be restored. I guess old planes are rarely found in barns!

Along with the thousands of planes parked all over the airport, there were some spectacular formations and air shows over head all day. There are only a few places in the world where you'll get a chance to see World War II plane fly over head.

The third day was a track day where they let some of the owners out on Road America.

I jumped in Chris' Daytona to tour this legendary track.

At the end of the FCA Event, we all attended the big closing dinner. Mark Dempsey already won a Platinum for his 365GT 2+2, but it was announced he won the "Best 2+2 award!" He triumphantly went up to the front to receive his prize as we cheered him on. As the glory of his victory subsided we noticed his trophy didn't look like all the others that were given out. Mark's trophy looked like a third place plastic prize given out at a local car show, while the other class awards were a little more tasteful. Whatever the reason his award was so cheap, we still took full advantage of it with some good natured ribbing!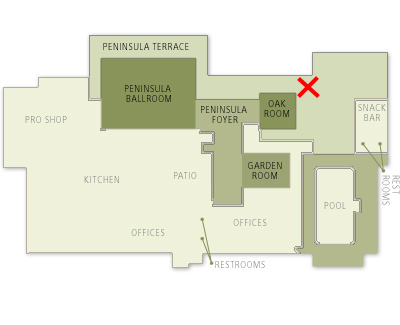 If you're going to be in Monterey for the Concorso/Quail/Pebble Beach Weekend, feel free to stop by the Third Annual Tomyang.net Cocktail Party at Quail Lodge on Thursday August 15th from 5:30pm-8pm. There will be food and a cash bar to kick off the weekend. It's a great time to meet some of the people from website, and make plans for the rest of the weekend. See you there!
Reminder: If you have a Ferrari related project, car, or idea you'd like to explore, I'd love to talk to you. I can also help if you're thinking of buying or selling. This website represents what I love to do, and I would be happy to help guide you through the Vintage Ferrari world so if you'd like to do something together, let me know. It all begins with an e-mail!
Previous Restoration Day
Next Restoration Day
Home page