7th Annual Tomyang.net/Radcliffe Motorcar Car Show
5/3/14
7th Annual Tomyang.net/Radcliffe Motorcar Car Show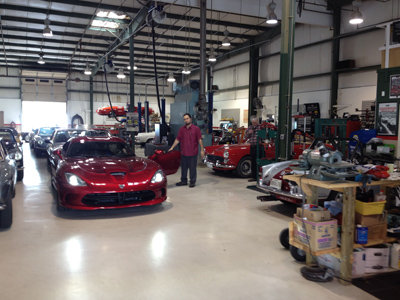 After getting my car safely to Maryland, I spent the day before the car show helping Richard Garre get his shop ready for the big car show. We had nearly 100 cars registered, and we were sure more people were going to show up if the weather was nice. Our success has brought on more stress on where to park all the cars, but that wasn't a bad thing!


Photo Wheeler/Owen
My 330 America rounded out the three versions of the four seat 330 Ferraris to celebrate the 50th anniversary of its introduction.


Photo Wheeler/Owen
David Wheeler, the owner of the black 330, brought a cake to celebrate!

As much as we were celebrating the anniversary of the cars, I always love the stories behind the cars. Warren Turner, long time follower of Tomyang.net and owner of this red 330 GT 2+2, introduced me to his daughter this year and she told me her father taught her how to drive a stick shift with this car! Their old Ferrari is an integral part of their family, and it's nice to see they're still making new memories and adventures in their old Ferrari!

Cars came from all over the East Coast and the people travelled even farther! Kerry Chesbro, the keeper of the 330GT registry came in from Seattle, while Henrick flew in from Copenhagen, Denmark! We all met on the Internet, but have taken opportunities like this to meet in person to forge life long friendships!

The show had about two dozen Ferraris with about a third of them being made before 1973. There is always a good mix of cars, horsepower, and displacement.

The Meguiar's tent is always busy with demonstrations and discussions. Inside the shop, there were plenty of vendors to make the car hobby that much more enjoyable!


Photo Wheeler/Owen
The weather was spectacular, and the day couldn't have been better for our car show. I want to thank everyone for coming, and I look forward to doing it again next year!

Reminder: If you have a Ferrari related project, car, or idea you'd like to explore, I'd love to talk to you. I can also help if you're thinking of buying or selling. This website represents what I love to do, and now it's how I make a living, so if you'd like to do something together, let me know. It all begins with an e-mail!
Previous Restoration Day
Next Restoration Day
Home page