Rusty GTE Brakes
7/19/14
Rusty GTE Brakes
I started working on a GTE that was at the shop. It's been several years since I last saw it, and it has not been driven in a while. The plan was to see how much work it would take to put her back on the road. The brakes were not working, and we needed to see what the engine needed to get started.

The first thing I noticed was how rusty the underside of the car looked. It looked like it was stored in a damp environment as there was rust collecting on a lot of the under carriage.

The steel fuel lines looked pretty rusty, and had that flaky look that could mean a whole lot of pinholes and potential leaks once brake pressure is applied.

The fuel lines didn't look much better.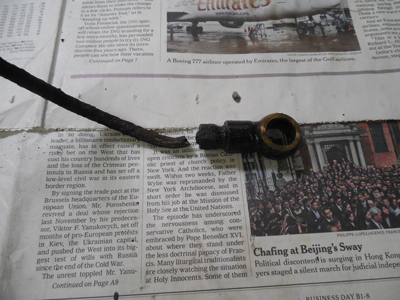 When I pulled the master cylinder out, I could see the source of the brake failure. The main output of the M/C came out of the car in two pieces when the brake line rusted through. Getting the brakes fixed on this car is going to involve a lot more than a new master cylinder and a brake bleed. I couldn't see driving this car without new brake lines and probably a full brake rebuild. After that, we'll have to see what the fuel system looks like.
Dry storage is very important on old cars. Here in the Northeast, the changing seasons and humidity can really rust out a car. I tell my customers if they can't avoid an unheated garage, to park their car on some kind of vapor barrier. Plastic sheeting from the home improvement store works well. This will keep some of the moisture from collecting on the bare steel surfaces and slowly rusting these parts away. Hill Raab once said to me "These cars came from the factory "rust free," the rust was free, so no extra charge from the factory!" Keeping the unpainted surfaces on original Ferraris that can continue to rust is something to keep in mind!
California Trips
I'm heading to Los Angeles for a week starting on the 26th of July, and was wondering if anyone wants to get together? I may try to plan an dinner one night so I can meet up with some Southern California Vintage Ferrari owners. I'm open to suggestions and look forward to hearing from you!
It's also time to start thinking about Monterey! For those lucky enough to score tickets to Quail, they will be going on Friday the 15th, but his year the schedule has changed a little bit where Concorso Italiano will be held on Saturday the 16th of August and Pebble Beach for the usual Sunday the 17th. I plan to host my cocktail party on Thursday night, the 14th at the back deck of Quail Lodge from 5:30pm until 8pm, and I hope you can join us.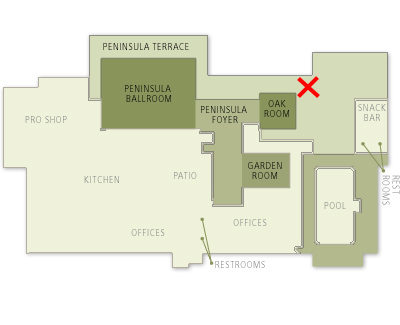 There will be appetizers and an open bar, and the location allows us to watch the cars load onto the greens at Quail Lodge the night before the show.
My plans this year is to be at the Bonhams Auction for the preview days and Auction on Friday the 15th. Mark Dempsey is selling his Platinum winning 365GT 2+2 at Bonhams, and will be be there to root him on. Saturday will be spent at Concorso as this will be the first year I will be able to enjoy this show without the distraction of the Quail Show. Sunday will be Pebble Beach, but sometime during the weekend, I'll have to find time to go to the track. As my schedule changes, I'll let you know, but please let me know if you want to meet up and we'll figure it out!
Reminder: If you have a Ferrari related project, car, or idea you'd like to explore, I'd love to talk to you. I can also help if you're thinking of buying or selling. This website represents what I love to do, and now it's how I make a living, so if you'd like to do something together, let me know. It all begins with an e-mail!
Previous Restoration Day
Next Restoration Day
Home page