San Diego Ferraris
8/1/14
San Diego Ferraris
I spent a day with Tom Wilson heading south to the San Diego area to see some cars. The first stop was in Oceanside to see Zac Dugger's shop, DGR Performance. Tom's car was returned safely to its home while it awaits the rebuild of the engine.

We looked at several cars in the showroom, but was drawn to this Lamborghini. It's a 400 GT and a real survivor. The original paint and bodywork was beyond saving so a sealing primer was sprayed to preserve the car, but this car has very low mileage and an original interior that proves it. The owner is trying to decide what he's going to do with the car, but as it sits, the prices of these cars continue to rise!

The next stop was to see a shop in Escondido, Hjeltness Restoration Inc. Jerry Hjeltness was kind enough to give us a tour of his shop and some of the Mercedes 300s he was working on. There are only a couple of shops in the country that are known for their work on these special 50s vintage Mercedes, and Eric certainly has been doing it for a long time.

With the rising prices of the Gullwing coupes, the roadsters are not far behind. I believe Eric said this yellow car was a rare factory color and was being restored by the shop.

A final stop was to visit a long time Ferrari owner and a car that would qualify as a "barn find!" This GTE has been in the family for decades, and we were asked to make a plan for this car's future. It didn't take long for us to see this father and son wanted to see this car back on the road to rekindle the love they have for old Ferraris. This was not their first Ferrari, as the dad owned a 250SWB before the GTE! It was sold in the 90s for enough profit to pay for college, but they decided this was one they wanted to keep.

There was very little history on this car, and Tom Wilson certainly got down and dirty looking under the car for the rear axle numbers! I'm looking forward to helping these guys in any way we can to see this car back up and running for the family! If you see them posting to the Forum, let's collectively lend a hand!
It's time to start thinking about Monterey! For those lucky enough to score tickets to Quail, they will be going on Friday the 15th, but his year the schedule has changed a little bit where Concorso Italiano will be held on Saturday the 16th of August and Pebble Beach for the usual Sunday the 17th. I plan to host my cocktail party on Thursday night, the 14th at the back deck of Quail Lodge from 5:30pm until 8pm, and I hope you can join us.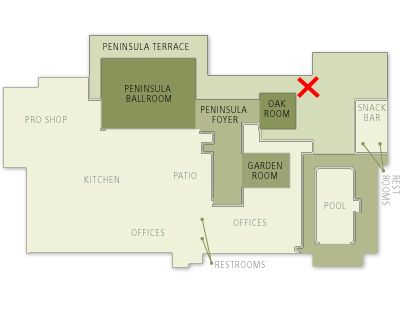 There will be appetizers and an open bar, and the location allows us to watch the cars load onto the greens at Quail Lodge the night before the show.
My plans this year is to be at the Bonhams Auction for the preview days and Auction on Friday the 15th. Mark Dempsey is selling his Platinum winning 365GT 2+2 at Bonhams, and will be be there to root him on. Saturday will be spent at Concorso as this will be the first year I will be able to enjoy this show without the distraction of the Quail Show. Sunday will be Pebble Beach, but sometime during the weekend, I'll have to find time to go to the track. As my schedule changes, I'll let you know, but please let me know if you want to meet up and we'll figure it out!
Reminder: If you have a Ferrari related project, car, or idea you'd like to explore, I'd love to talk to you. I can also help if you're thinking of buying or selling. This website represents what I love to do, and now it's how I make a living, so if you'd like to do something together, let me know. It all begins with an e-mail!
Previous Restoration Day
Next Restoration Day
Home page