275GTS Dash and 365 Door handle
I started sorting out parts to a 275GTS that should be coming back from the paint shop in the next several weeks. There are tons of parts to sort and assemble for this full restoration, and one assembly is the dash board.
The old dash board was cracked and the previous owner cut a hole in the wood veneered dash for a radio. The best way to fix these problems was to have a new dash board made from scratch.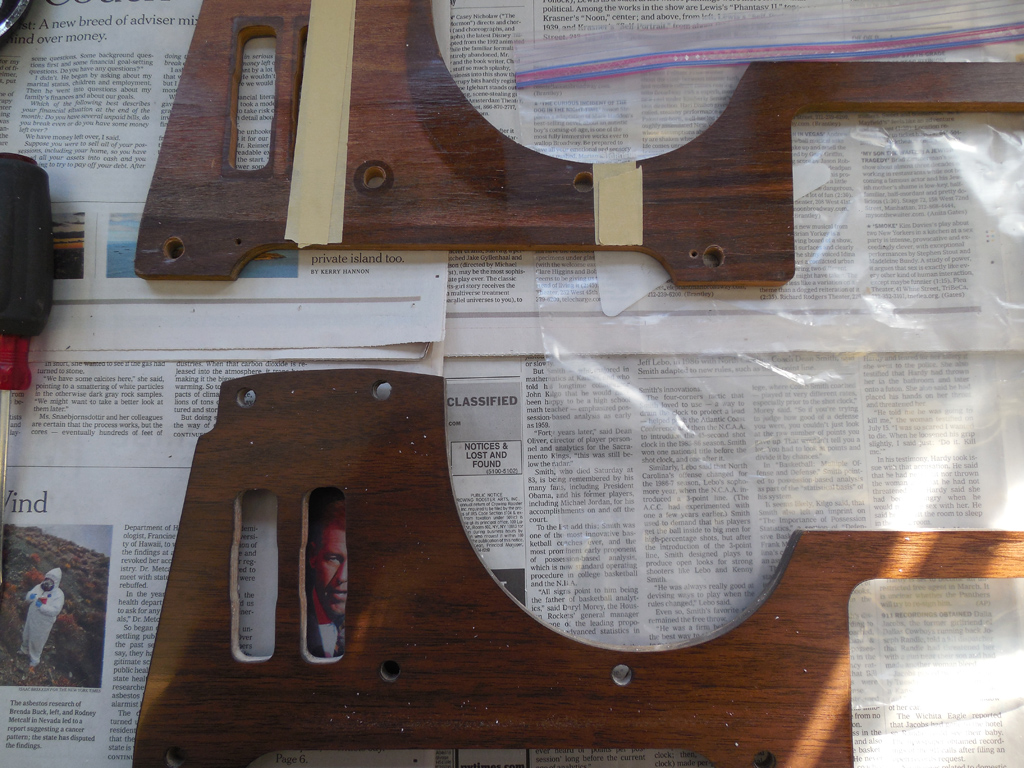 I worked closely with the wood shop to make sure all the correct details were preserved, and the finishes were matched
.
The bent instrument panel fit perfectly.
I also checked for the fit of the various levers and switches that needed to be reinstalled to the dash board. Everything looks great and is ready to go to the upholsterer's shop to fit the dash pad. If anyone is looking for a 275GTS dash, I had a second one made, so I have an extra one. Email me if you're interested.
On the other side of the shop, I have a 365 GT 2+2 waiting for final testing and tuning. It's been tough with the nasty weather to find a dry day when the roads are not wet and salt covered. While getting in and out of the car, I noticed a potential problem I wanted to point out to everyone who owns a 330 or 365 2+2 with the inside door handle.
The door handles are fragile, and the spring that returns them is pretty strong. This combination causes the end of the door handle to snap off, and this handle is showing a stress crack forming right where they normally break! I never pull the door handle from the thin end, and try to pull it closer to the base of the handle. When releasing the handle, I try my best not to allow the handle to snap back into place, as that too can cause the handle to break off. When this handle breaks, the only solution is to disassemble to the door handle, send it out for repairs and re chroming. I just hope it doesn't break off on our watch!