Correcting 330s
I received the seals from my parts supplier to rebuild the Master Cylinder on a Series I 330 I have at the shop, but I noticed something strange on the order of the seals. This master cylinder is an early Dunlop unit with a dual circuit piston, and there are numerous parts and seals that make up the internals of this M/C. When inspected the order of the springs and seals in this master cylinder, I noticed something didn't match.
There are four seals in this M/C that make up the two circuts of the cylinder, each using two seals. One set of seals had a different spring and spacer arrangement than the other set. Logic would have it that each spring and seal combination should be the same in each circut, so one set must have been assembled incorrectly.
I called my friend that specializes in rebuilding these master cylinders to confirm my suspicions, and he told me the correct order of the seals and springs. He explained this was a common problem people have when rebuilding these old master cylinders. Through the years people have disassembled these units and rebuilt them, but sometimes they're not reassembled exactly as they were designed, causing all sorts of mysterious problems and failures. I don't believe this swap in parts caused any issues the owner told me about, but I'm glad I caught the problem.
Jumping back to the SII 330 at the shop, I removed one of the headers to investigate an exhaust leak the owner told me about. With the header removed, I could clearly see the burn marks from the leaking exhasut gas. We'll have to find a way to make this seal a little more air tight.
The transmission was taken out and given a thorough cleaning. We still have to address the rear transmission mount bushing, but now we won't get greasy working on the transmission!
The choke bracket under the dash broke and I fabricated a piece to weld back onto the bracket. I was going to take the part home and weld it with my mig welder since Francois only had a gas welder. When he asked me why, I told him I knew my mig welding skills were better than my gas welding skills! He gave me an exasperated look, and asked me when I was planning to get my gas welding skills up without doing it! I sheepishly agreed, and he coached me through it.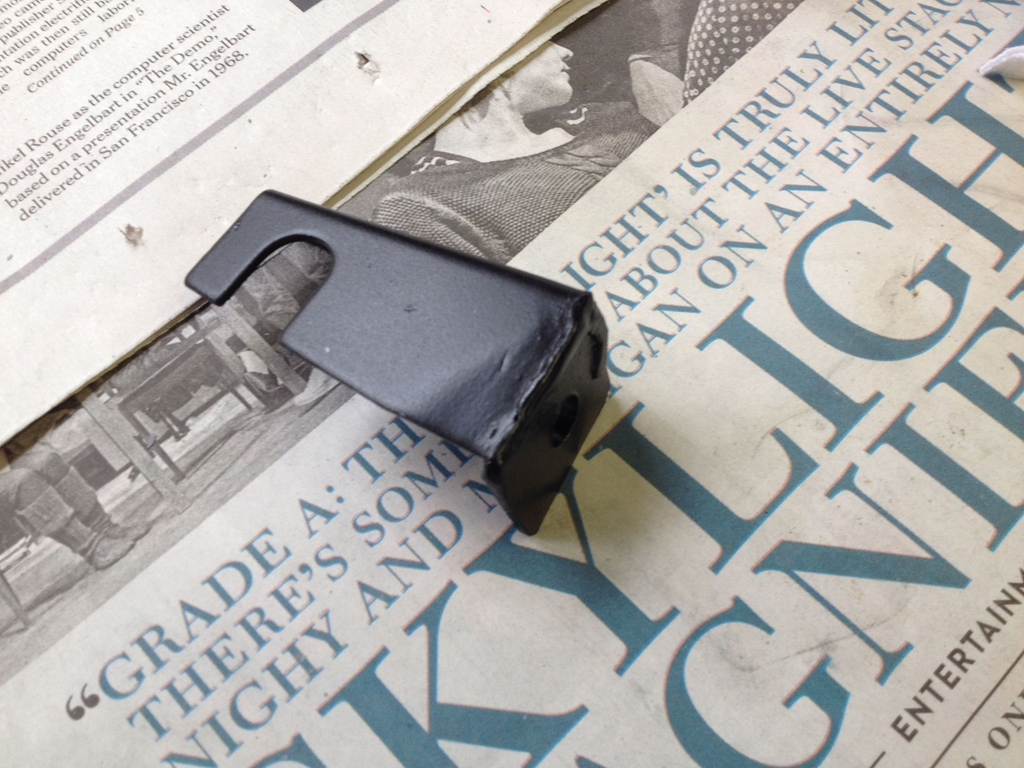 It didn't come out half bad, and it'll actually hold together!
Maryland Spring Car Show
Just about a week away! I'm looking forward to seeing everyone this year at our 8th annual show!
May 2, 2015
Richard Garre and I have hosted this car show to celebrate all types of machinery, focusing on Italian Cars. There's parking for about 100 cars and we will always try to accommodate late comers, but if you want a guaranteed  spot call Richard to preregister!
Radcliffe Motorcars
12340 Owings Mills Boulevard
Reisterstown, Maryland 21136
Phone: 410-517-1681
 Monterey Car Shows
I'm all registered and ready to attend Concorso on Saturday 15th of August and the  FCA event on Monday August 17th. Please contact Concorso, or the FCA to register for their respective events.
We're planning a tailgate party after the show at Concorso to avoid the traffic leaving the show. There's nothing worse that sitting in bumper to bumper traffic watching the car overheat trying to leave Concorso at the end of the day, so since all the GTEs and 330 Americas will already be parked together, we can stay a little later and leave when the traffic dies down. As always, everyone is invited!
If you want more information, contact
David Wheeler: David@Ferrari250GTE.com
Tom Wilson: tom@ferrari250gte.com