$%&*# Brakes!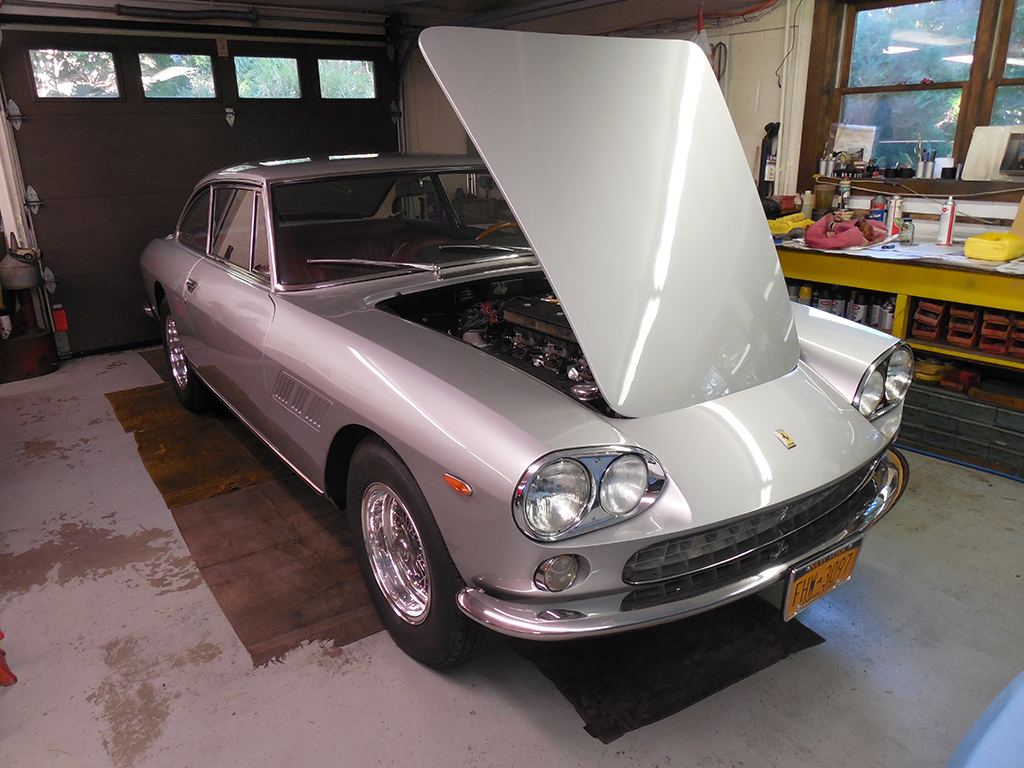 I was getting close to sending a SI 330 home, but the brakes are still giving some trouble. I was never happy with the brake pedal feel on this brake system, but was hoping the few little problems I found last week would be the reason for the spongy pedal. I rebuilt the boosters on this system and bench tested the boosters twice to see I missed something.
After putting the hood back on and replacing the ripped pedal gaiters, I took the car out for a drive. The brakes stopped the car and I could feel the boosters working, but there was still some sponginess. Ugh!
The master cylinder was rebuilt, and I even plugged up the output of the M/C to check it wasn't leaking pressure past its new seals. To add insult to injury, one of the aluminum fittings started to leak when I put everything back together.  Before I could continue the diagnosis, I had to fix this reservoir line leak.
The old aluminum one developed a crack and started to leak as the fitting was tightened. This fitting went to the reservoirs, so there wasn't a lot of pressure at this fitting but we had a brass one in stock to replace the fitting.
I hate not being able to put a finger on a problem, especially when a customer is anxious to get his car back, but I'm determined to figure it out!
Sometimes, it takes a little time away from a frustrating project to look at it with a fresh mind. I was not without things to do on other cars, so I put my time on a little easier project. The ignition wiring on the SI 330 engine was pretty sloppy, and Francois asked me to clean it up. The twisting of the wiring often happens when someone makes a mistake with the routing of the spark plug wires and tries to fix them without rerouting the wiring.
It didn't take long to make the wiring neater, and more fitting of a correctly wired Ferrari engine!