Daytona Gearbox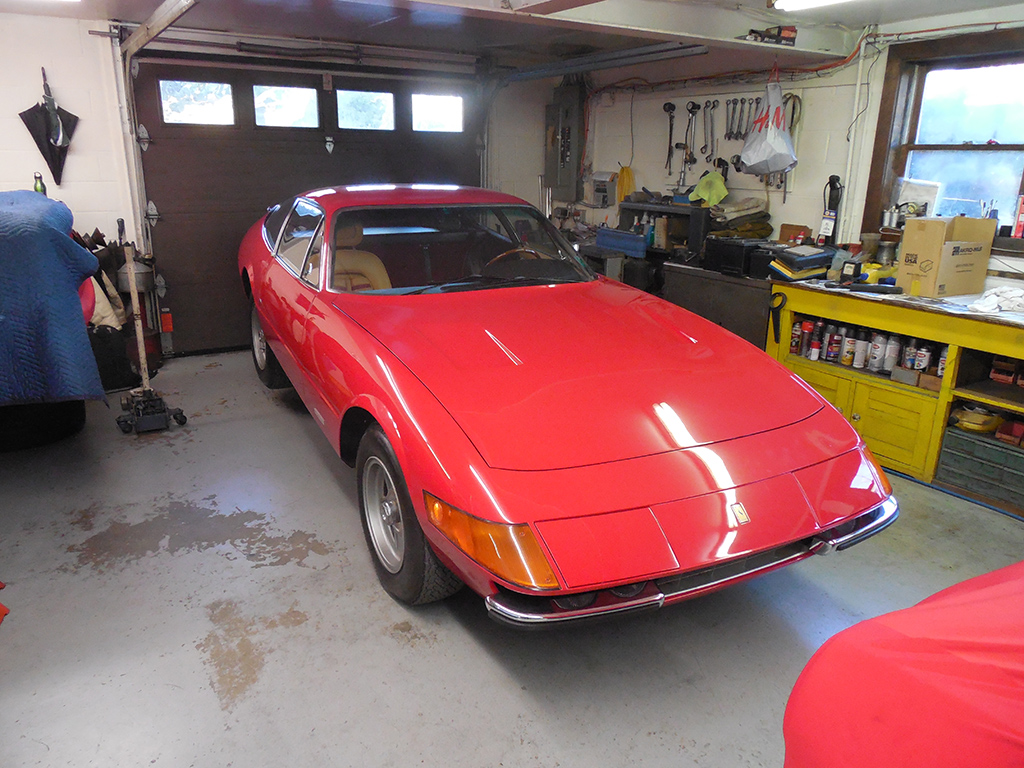 We had a Daytona come into the shop that needed some gearbox work. The gearbox itself was in good shape, but it had a couple of pesky leaks that needed to be resolved. After removing the gearbox, all the seals were replaced and we filled the case with gear oil and watched for leaks for a couple of days. We've learned from experience, even with new seals, it is no guarantee for a leak free case!
With a dry case, we went ahead and installed the gearbox.
After sitting overnight, we found a slight drip! On closer inspection, we found gear oil weeping past the studs that pass through the case to the torque tube. A light coat of silicone sealant at the back of the nut and washer remedied the problem.
We changed out the shifter coupling on this gearbox due to excessive wear, but this required some fine adjustment to the shifter rod inside the car. After removing the driver's side seat to access the shift rod, Francois and I worked together to get the shifter to line up perfectly with the gearbox. Now that this car was done, we'll be bringing in another transaxle for rebuild… NEXT!