Cavallino 2016
The Thursday before Cavallino in Palm Beach Florida always begins with something I truly look forward to attending. It's a seminar that usually shows three Ferraris with historical significance or features worth discussing. This year's three cars were a 500 Superfast that saw several iterations during its life, a 250 California Spyder that was a quintessential "barn find" recently recommissioned by Paul Russell's shop, and Admiral Phillips' 500 Mondial that has been in his ownership since the late 50s!
It's always great to hear the stories behind the cars, and this has always been a great opportunity to get a closer look into the ownership, restoration, and preservation of Ferraris.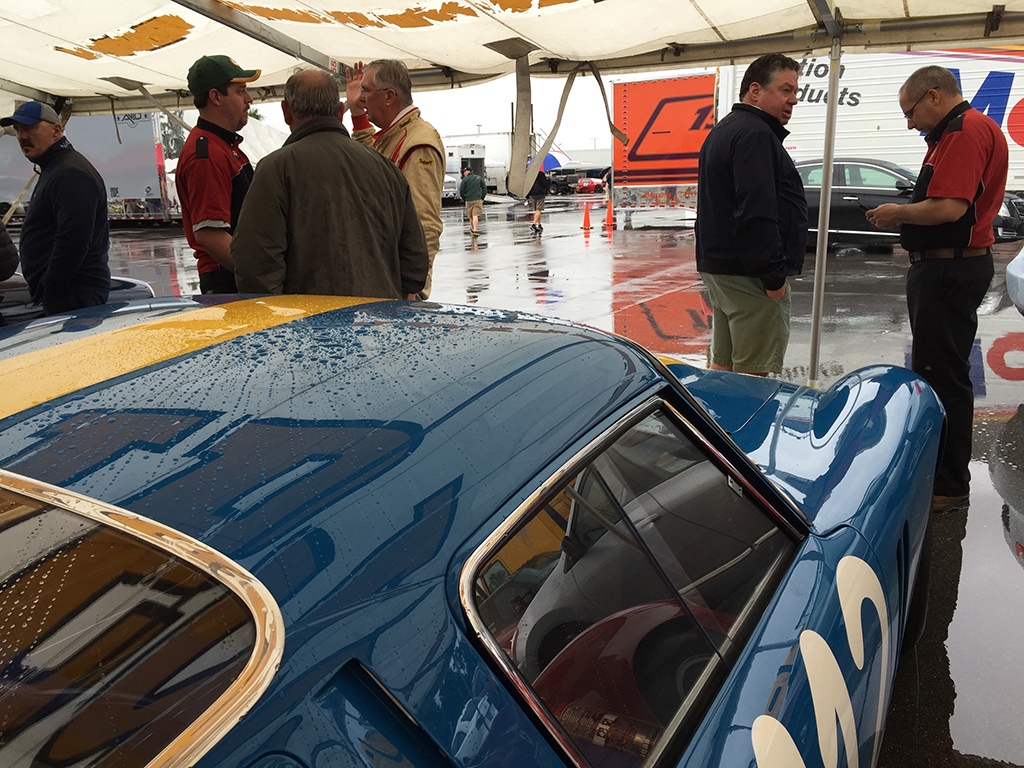 The weather in South Florida was a little colder than years past, and unfortunately, Friday was almost a complete wash out. The track was wet most of the day, and saw some pretty heavy downpours of rain. We found shelter under the race truck canopies hoping the rain would let up, but it seemed to only get worse. I guess there could have been worse places to stand than next to Chris Cox's GTO!
Tom Wilson and I decided to skip out of the track and head to Boyton Beach to see Ted Johnson's shop Milestone Motors. I was surprised to find a friend on mine working on a car that came in from Arizona. This GTC was being prepped for Saturday's show at Ted's shop, but started out in Ed's shop in AZ. As they say, …it takes a village, and I added my two bits of information when they were working on the reverse lights.
Ted had a nice collection of cars at his shop and we spent the rest of the rainy afternoon looking at cars and talking about cars. Surprise, surprise!
Show day Saturday started early for my as usual, so I could get a chance to see the cars loading in.
Even for someone who sees a lot of Ferraris during the course of the year, I am impressed with the variety of Vintage Ferraris that show up for this event.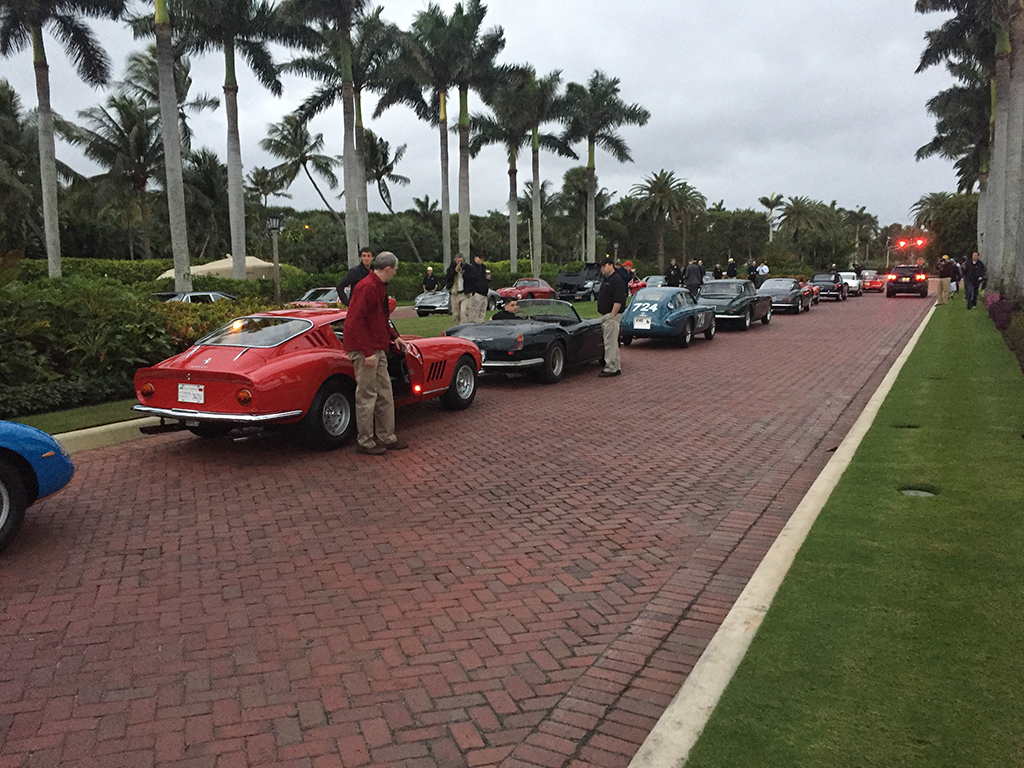 This year's show was a little different because Cavallino was celebrating its 25th anniversary and had invited all past Best of Show winners, so there were a lot of very nice cars on hand.
I only had one car to tend to this year, so it was a lot more relaxed for me compared to last year. I had a lot more time for catching up with friends and trading stories with my colleagues. The real scuttlebutt was the changes in the scoring of the cars at Cavallino, and how it was going to affect us all. Without much warning, the new rules changed the Platinum award from 94 points and higher to 97 and higher, and eliminated the second and third place gold and silver award all together! With a two point margin of winning an award or going home empty handed seemed a little discouraging, especially since there isn't any real guide or consistency to how these cars are judged. I'm trying my best not to rant, but I certainly heard enough parallel complaints all week. The largest complaint I heard, however,  was the cost of the entry ticket doubling from last year. I definitely felt the crowds were down from last year, but couldn't tell if it was just due to the weather. In my business, I have to attend an event like Cavallino, but the choice for the owner is different. How he chooses to show his car, and where he takes it is up what he enjoys doing most. If it's not fun, he won't do it.  We'll see how this plays out in years to come!