Finishing up a GTS, and 2+2 Brakes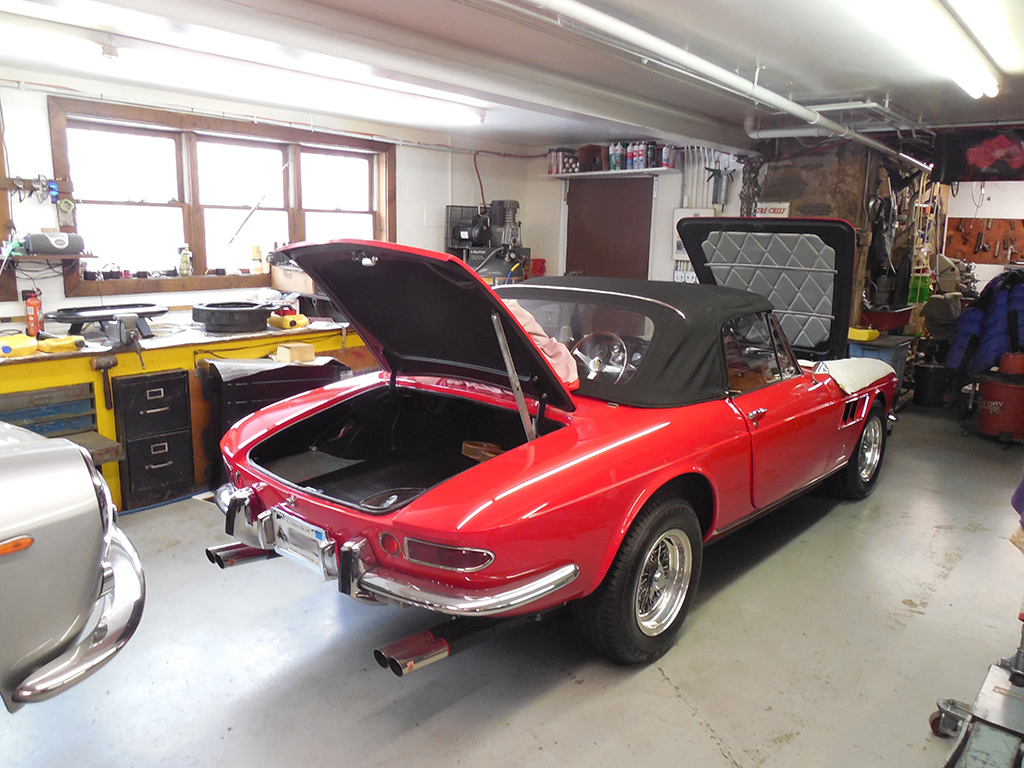 I had just a few more things to do on the 330GTS we had at the shop so it could go on home.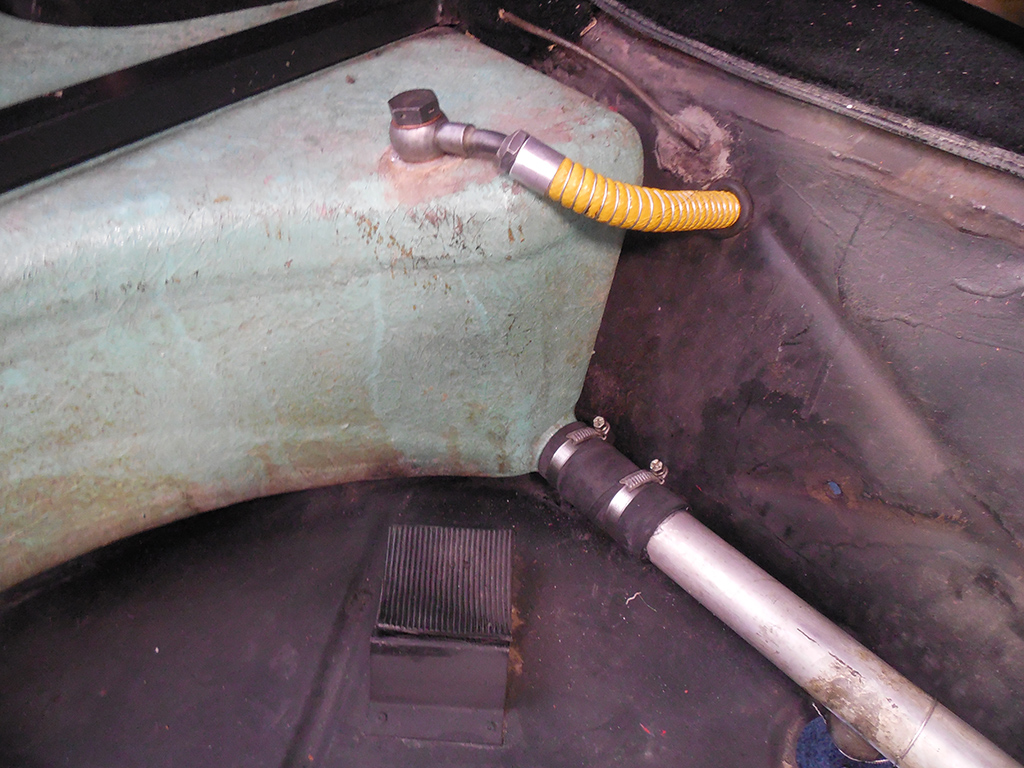 The fuel tanks came back from cleaning and were reinstalled. New lines and hoses replaced the old ones and plumbed into place.
The rubber boot for the half shaft came in from our supplier so I assembled all the ball bearings with grease and put the half shaft together.
The one last piece to the whole puzzle was the fuel level sender that was on its way back from the gauge guy. It's due back any day now, so once it's in, the fuel tanks can be filled, carbs tested, and car sent back!
I wish another 330 was as easy at the 330GTS I was working on. This Series I 330 GT has really been a problem with the brakes. I'm usually pretty good with brakes, and have been in the last year and a half learning how to rebuild the boosters on Vintage Ferraris as well. Although I've manged to rebuild a few power brake boosters with the tutelage of a master brake rebuilder, I assumed problems I was having with this car was something I was doing wrong with the booster. The car came into our shop with a bad master cylinder and it was decided to have the whole system was rebuilt. The problem arose on reassembly and bleeding when we could not get a good solid pedal. The boosters would test out fine on my Bendix Bench Tester, and the Master Cylinder was sleeved and rebuilt with new seals, but there just wasn't a good confident solid pedal! I sent the boosters out to my guru for testing thinking I was missing something, but he said they were testing out fine on his machine too! I've since blocked off the M/C to find a good solid pedal, and even bypassed the booster circuits with lines I made up. Without the boosters, I get good hard pedal, so it has to be the boosters! Right?! I don't think I'm really looking for an answer, but really a place to vent. I know I will figure it out eventually. I really don't have a choice, but the amount of wasted time and energy chasing down this problem has been really frustrating. I can't charge the customer for time spent chasing down a problem we can't find, and yet it's hard to keep spending time on something without results! Ah, the glamour of Vintage Ferrari Mechanics!