Low Mileage Original 330 GTC
I started work on a new 330GTC that came into the shop last week.
It's a largely un-restored low mileage car showing 25K miles on the odometer.
One thing I noticed on this car when I did the pre-purchase inspection was a few of the rubber bushings were dry rotted and collapsed, so replacing the worn bushings was on the list of tasks.
Since I had to pull the shocks out of the front suspension, I checked the other components for wear and greased the sliding parts. The lack of mileage on this car meant many of the parts just needed greasing, but the rubber parts were still showing age and would need to be replaced.
Although the front suspension showed signs of previous service, the rear suspension may not have recently been apart. The rubber suspension bushings needed replacing.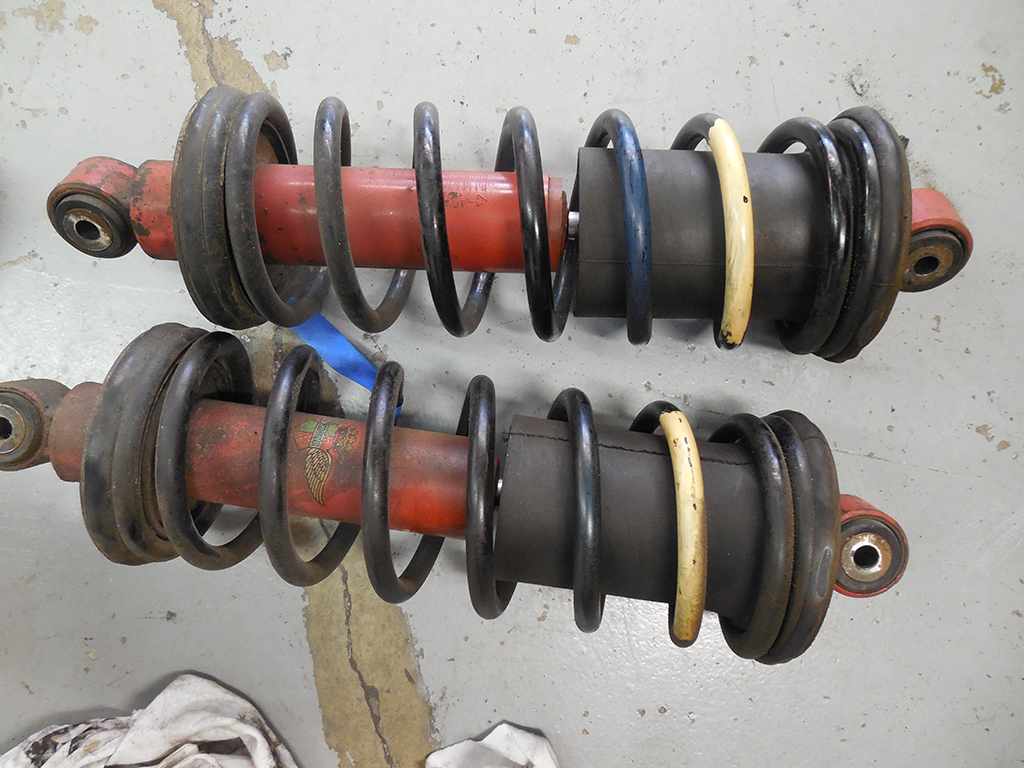 I don't think the rear shocks have ever been apart since this car was built nearly 50 years ago. The springs still had the yellow (white?) and blue paint markings from the factory. Pretty neat!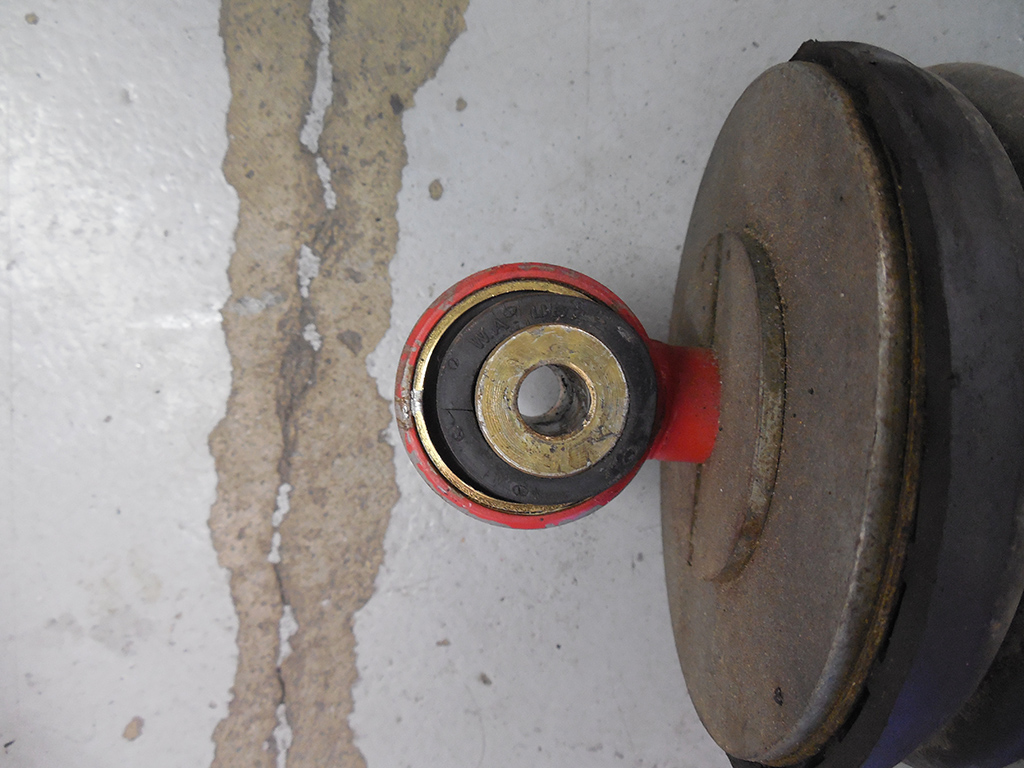 All four shocks had deformed shock eye bushings. New bushings will eliminate a lot of the slop in the suspension play.
The Radcliffe/Tomyang.net Car Show!
May 7th 2016
I'm very excited to do this again, and look forward to see old and new friends at this annual event. Richard Garre and I have hosted this car show to celebrate all types of machinery, focusing on Italian Cars. There's parking for about 100 cars and we will always try to accommodate late comers, but if you want a guaranteed spot call Richard to preregister!
Radcliffe Motorcars
12340 Owings Mills Boulevard
Reisterstown, Maryland 21136
Phone: 410-517-1681