GTC Valve Adjustment, and Original Details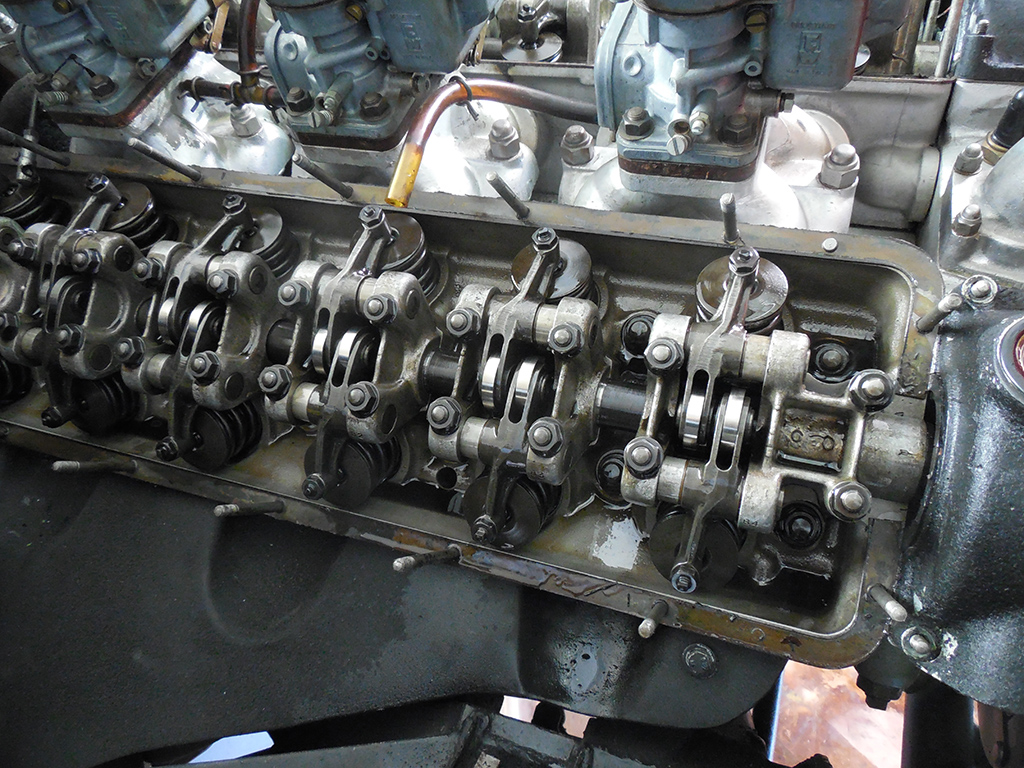 The work continued on the low mileage 330GTC with a valve adjustment. When I initially inspected the car for the owner, I noticed a lot of noise coming from the valve train. With the amount of mileage on the engine, I hoped all it needed was a valve adjustment, and I was happy to find I was right.  I replaced several adjuster screws that were worn, and reset the lash to factory specs. The valve stems looked in good condition, and the internal parts on this engine seemed to support the claim of low mileage.
The valve cover gaskets were easily 25 years old, as I have not seen these NOS gaskets for sale in many years! They were well beyond their ability to seal the oil inside the engine, so it was time to replace these gaskets. There comes a point where preservation has to come after practicality!
There were a lot of details that were correct and original on this car. A common missing piece is this little plastic cover and knurled knob on this junction box. I keep meaning to copy this piece because at least three past GTCs I've had at the shop were missing this little detail.
It was nice to see the correct heater hose clamps used on what looked like the original heater hose on this GTC. There was errant zip-tie here and there, but this car had all the right original details.
The big dilemma was when I found wire clamps holding the rear heater hose to the heater valve. Normally, I would expect to use the band clamps with the key for tightening I found on the previous picture used on all the heater hoses on Ferraris of this vintage. I've seen the wire clamps on later cars like 365GT 2+2s and four-cam 275GTBs, but not on a 330GTC. With such low mileage, and the possibility that this car still has its original hoses, I wondered if these clamps were original. The age old problem is do we keep what was original, or do we change it to what is accepted as original?
The Radcliffe/Tomyang.net Car Show!
May 7th 2016
I'm very excited to do this again, and look forward to see old and new friends at this annual event. Richard Garre and I have hosted this car show to celebrate all types of machinery, focusing on Italian Cars. There's parking for about 100 cars and we will always try to accommodate late comers, but if you want a guaranteed spot call Richard to preregister!
Radcliffe Motorcars
12340 Owings Mills Boulevard
Reisterstown, Maryland 21136
Phone: 410-517-1681