Correcting 330GTC Details for a Show
I just got word from the owner of this 330GTC that he would like to enter this car in Concorso Italiano's celebration of the 50th anniversary of the 330 GTC/GTS in Monterey! It's a little short notice, but I think I can make the deadline.
Besides the mechanical repairs and service, I needed to focus on some of the details that need to be addressed when taking a car to a show. We're going to enter this GTC in "Preservation Class," which is slightly different than full Concours Judging. The rules are never hard set, but I try my best to make the overall look of the car to be even. I try to imagine having a car that has been well cared for through the years, but wear items repaired and refurbished as needed. Rusty pieces are cleaned and painted, and worn items are replaced. An example is this bracket for the brake and clutch fluid reservoirs. It's supposed to be white cadmium plated, but has worn away and is now rusty and an eye sore. I'll have this piece replated, because any self respecting Ferrari owner would do so, and I hope the judges agree!
One pet peeve of mine is seeing rusty, junky, pieces of crap cars being passed off as "survivor cars." That's not preservation, but neglect. This car will be showing the work of all the past caretakers that lovingly preserved this low mileage car, and my work to continue the tradition!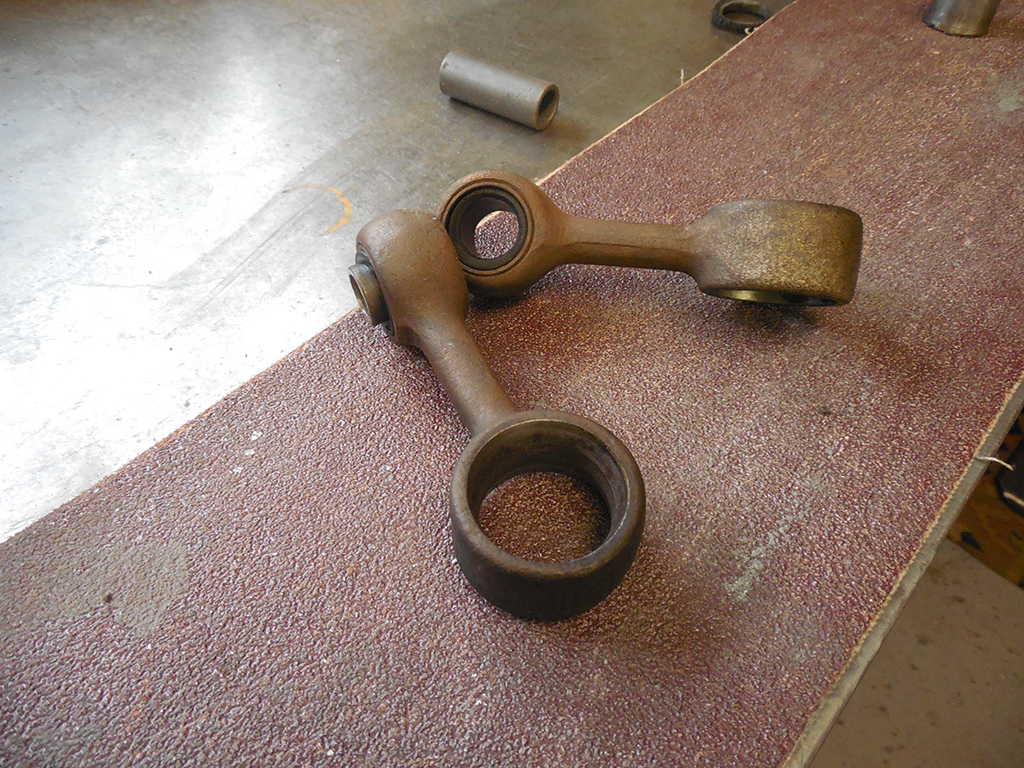 I will also be sending out the sway bar links for plating as well. The bushings were worn out, and before I press new ones in, I'll have the links plated. They'll look a lot better than the rusty pieces they were here.
A couple minutes in the blasting cabinet, and they're ready to join the batch that's going to the plater.
I had to partially disassemble the spark plug wires so I could install the missing o-rings that Ferrari used to help gather the wires together. These o-rings dry rot and fall off after only a few years in the engine compartment, so I wasn't surprised they were missing, but replacing them was a must.
The valve adjustment was finished on this car, but I had to slow down the reassembly process to make sure the detailing was done for Concorso. Even though this car is an unrestored 20K mile car, it still was missing some correct clamps, hoses, and rubber pieces. I started making up a list, and put my orders in!
The Radcliffe/Tomyang.net Car Show!
May 7th 2016
I'm very excited to do this again, and look forward to see old and new friends at this annual event. Richard Garre and I have hosted this car show to celebrate all types of machinery, focusing on Italian Cars. There's parking for about 100 cars and we will always try to accommodate late comers, but if you want a guaranteed spot call Richard to preregister!
Radcliffe Motorcars
12340 Owings Mills Boulevard
Reisterstown, Maryland 21136
Phone: 410-517-1681