FCA National Event Part I
Sam's 365GTC/4 started out on our third road trip to a FCA National Event about the roll over its odometer over 100,000 miles. I thought it was fitting that we did it together in a car that I have been in for several thousand of those miles!
We chose to drive to Columbus via the northern route across Upstate New York, mostly on I86, but taking some back roads when we could. The American interstate highway system is always under construction in one form or another, especially in the Northeast with its harsh winters and frost heaving. Having just been in Pennsylvania the week before in Hershey, I knew the PA Turnpike was not good for a drive in a Ferrari! I86 in NY was a much smoother drive with gentle curves and mountains to break up the monotony.
Sam and I put in 6 hours of driving in the C/4 the first day stopping for lunch and taking our time. The car was running great.
If you've never been in a Vintage Ferrari on an extended road trip, I'll let you in on a tip, and a secret. The tip is to always pack your clothes in a soft sided bag. Very few sports cars, especially Ferraris can accommodate hard sided luggage. Being able to squash a bag into the small recesses of a Ferrari storage compartment is the only way to make it work. For us, the C/4 offered lots of room in the trunk, but we needed room of spare parts, things I wanted to bring to the National meet, and of course tools!
The dirty little secret is anything you put in the trunk of a Vintage Ferrari will end up smelling like exhaust and oil! No matter how well the trunk seal works, I have found the smell of old Ferraris permeates everything in the trunk including the clothes I wore the rest of the week. I wore my smelly shirts with an air of pride because we DROVE to the meet!
We arrived the following day at lunch and parked in the parking lot behind the Hilton to find other Ferraris already gathering for the National Meet. Jim Fuchs brought a car to celebrate the life and times of Wayne Obry. They drove this car many years ago in the Mille Miglia.
I loved that Jim towed the car down himself on the top of a rented U-Haul trailer. The stone guard was home made by Jim, and he showed it with pride almost as much as the multi million dollar car riding on the back of a rented trailer. There aren't many Vintage Ferrari owners like Jim Fuchs anymore!
Just from what I could see from the Ferrari parking lot at the Hilton, I could tell this was going to have a good turn out.
After spending all too much time in the hot Ohio sun, talking Ferraris and looking at all the cars gathering for meet, I finally went inside to find something cold to drink!
Monterey 2016!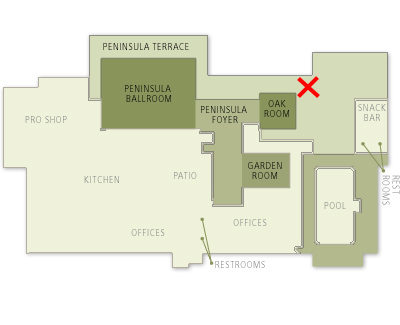 It's time to start thinking about Monterey! I will be having my Annual Cocktail Party at the back of Quail Lodge on Thursday August 18th 5:30 pm- 8pm. It's a great chance to meet up with tomyang.netters and make plans for the rest of the week.
I'll be at Concorso this year showing an gold 330GTC in preservation class, so if miss me at my party, please stop by and say hi at Concorso. I'll be in town for about 5 days, so if you want to meet up, email me and we'll try to connect. See you all there!