FCA National Event Part II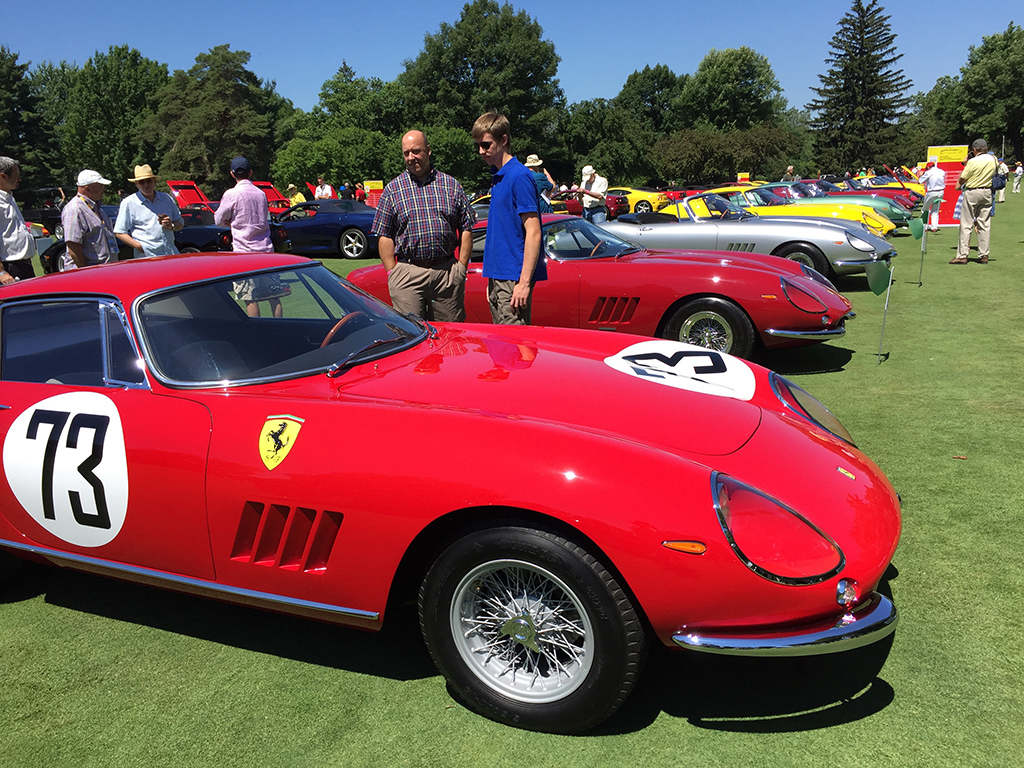 Sunday was the FCA National Concours, and the turn out was pretty spectacular. I heard there were over 160 Ferraris in attendance, and many of them were Vintage Ferraris! In recent Ferrari shows, there might me a large attendance, but a small proportion of them tend to be Vintage cars built before 1972. Understandably, Ferrari is making more cars in a year than Ferrari ever produced before 1972, but I can see the organizers of this event worked very hard at attracting the Vintage crowd.
As usual, I spent my day rushing from car to car to see and speak to as many owners as possible. The venue was spacious and offered plenty of shade so it was a very enjoyable day.
There was even some local color with this Mondial convertible sporting a set of horns on the nose. I was afraid to engage in a conversation with the owner, but it was "interesting" to see this parked among the 2+2s.
The Coady brothers came down from Illinois to show a couple of cars including this short nose 275GTB. Along with their father, they are a family of car guys, having owned and driven Ferraris as early as high school! I managed to catch a rare moment with the two of them together for a picture!
Hugh Welsford was trying again for a Platinum award with is 330 America, having missed last year by just a couple of points. Unfortunately, the FCA raised the limit of Platinum from 94 points or better to 97 points or better out of 100 points since last year. With such a small margin of error, I consulted with Hugh throughout the year, trying to gain the points lost from the last show, and insure he had a good shot at making Platinum this year. After all that hard work, Hugh was called up to receive his hard won Platinum! I don't know who was happier, Hugh, or his wife Terri who exclaimed, "I'm so happy we don't have to do this again!"
Hugh's road to Platinum was not easy and was even blocked all the way to the last minute. As he was idling to get in line to receive his award, his car unexpectedly shut off. His first reaction was to look at me!
I heard him try to restart, and the 330 America wouldn't catch. My gut told me it felt like ignition, but I decided to eliminate the possibility that it could have been fuel. Peeking down the carburetors showed we had squirts of fuel, so the problem was ignition. Hugh got me a test light and I found no voltage to the coils, so the next step was to check the fuses. As I pulled the cover off the fuse panel, I could hear Chris Current, the Concours Chairman, announce Hugh's Platinum. Unfortunately, the fuse panel was written in Italian, but luckily, we had an English owner's manual that confirmed which fuse was the coils. The fuses were all good, but when Hugh tried to crank the engine, I could see a small spark at the fuse holder. Bending the tab back to make a better connection to the fuses did the trick and the 330 America fired right up. We slapped the covers and parts back on the car, dropped the hood, and sent Hugh to the reviewing stand. It's always exciting with Vintage Ferraris!
Monterey 2016!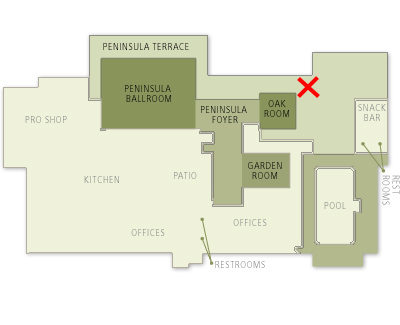 It's time to start thinking about Monterey! I will be having my Annual Cocktail Party at the back of Quail Lodge on Thursday August 18th 5:30 pm- 8pm. It's a great chance to meet up with tomyang.netters and make plans for the rest of the week.
I'll be at Concorso this year showing an gold 330GTC in preservation class, so if miss me at my party, please stop by and say hi at Concorso. I'll be in town for about 5 days, so if you want to meet up, email me and we'll try to connect. See you all there!