FCA National Meet Part III
The FCA National Meets always reunites old friends, and I've decided to try to collect some photos of some of the people that attend. Through the years I have met and made some good friends, and I realized I have very few pictures to show for it. If you're like me, I often come home with a camera and iPhone filled with car pictures and hardly any with people! Here's a picture of Luigi Chinetti, and Clem Simmons a long time Ferrari owner and class judge. Lou is the son of Luigi Chinetti Sr. the first North American importer of Ferraris for many years. The legend is Sr. was a racing friend of Enzo Ferrari before WWII, and cut a business deal with Enzo in post war rebuilding to export Ferraris to the the US. It was this deal that seeded Ferrari's company to grow into what it is today.
Luigi Jr., Coco, lived a life immersed in Ferrari car sales, racing, and designing. He's the only person I know that sat on Enzo Ferrari's knee as a small boy in Ferrari's office in Maranello! He also had the driving talents of his old man, so he drove for North American Racing Team, NART, the American partner of Ferrari racing. Coco met my boss, Francois Sicard, when Francois worked for Chinetti in the late 60s. Being the same age, they practically grew old together through the years with Ferraris. Today, whenever Coco visits the NY area, he stays at Francois' house. That is how I got to meet Lou, and hear some of his countless stories about the "old days."
Another name synonymous with the American Ferrari scene is Roush, and Cathy is carrying on the tradition of record keeping her father Gerald did for years when he created the Ferrari Market Letter. As we talked, I learned Cathy was looking for ride in a Ferrari during the Monday Rally. I happily gave up my seat in Sam's 365GTC/4 so Cathy could get a ride and navigate the rally as Sam's co-pilot. It was nice to see they were still smiling after the 3 hour drive together!
After arriving at the track I met Gordon and Andie, the owners of a 250 GT Ellena. They have owned this car for many years and brought it to the FCA National Event to track the car. Gordon generously offered a ride in his car at Mid-Ohio, and I jumped at the chance.
I loved the vanity license plate "TDF PRTS" Gordon had on his car, but with the run up on prices of all Vintage Ferraris, this is likely not to happen anymore!
Sam and I had to leave early from the FCA Event, so we hit the road before the dinner scheduled for Tuesday evening. We wanted to take a couple days to drive home, so having an extra day on the road was worth leaving a little early.
The plan was to drive across northern PA on some of the back roads that we would otherwise not see if we stuck to the interstate highways. It may not be obvious in this picture, but the sky was crisscrossed with contrails from jetliners. It reminded me how much the world is zooming by while quiet parts of the world like this still exist.
We were about 10 miles from our final destination, when I went to pass a car on a two lane stretch of road. Crossing legally into oncoming traffic to pass I met a white SUV rapidly approaching. Having already committed to the pass, I pressed down the accelerator to tuck back into my lane. As soon as the oncoming SUV passed, I realized it was a Sheriff's car with lights on top! Officer Quinn informed me I was clocked 30mph over the speed limit. I told her I was sorry, but explained I judged it was safer to complete the pass, than brake and return behind the slower traffic.
She took my license and registration to the C/4 and went back to her truck. As we waited about 15 minutes for her to return, I examined my options. 30mph is an egregious infraction, but I tried my best to be polite, and honest. Cops are funny. They can make your life miserable, or let you off with a warning. It all depends on what kind of mood they're in.
When she returned, she made a joke that I must have felt she was going to throw a stack of tickets at me, but wanted to assure me it wasn't going to be that bad. She said that she appreciated my honesty, and understood I was driving a Ferrari. I got a ticket for "Failure to obey a traffic device," which was a lot cheaper than a speeding ticket for being 30mph over. Call it a bad move, bad luck, or whatever you want, but I think I got off lucky! Thanks Officer Quinn!
We arrived back at my shop with about 1500 miles of trouble free driving. This 365GTC/4 performed flawlessly. What a fun trip, thanks Sam for a trip to remember…Again!
Monterey 2016!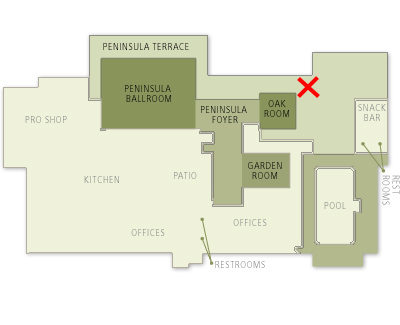 It's time to start thinking about Monterey! I will be having my Annual Cocktail Party at the back of Quail Lodge on Thursday August 18th 5:30 pm- 8pm. It's a great chance to meet up with tomyang.netters and make plans for the rest of the week.
I'll be at Concorso this year showing an gold 330GTC in preservation class, so if miss me at my party, please stop by and say hi at Concorso. I'll be in town for about 5 days, so if you want to meet up, email me and we'll try to connect. See you all there!