Lusso Details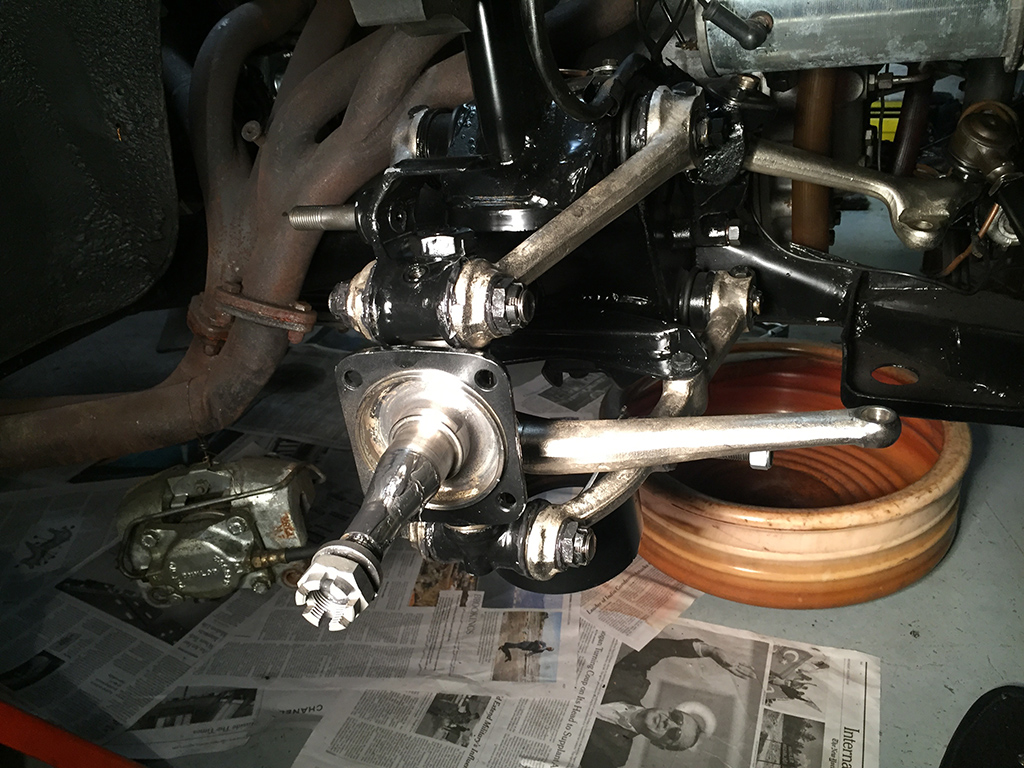 We've been doing some suspension work on a Lusso we have at the shop and the plated pieces are starting to go back on the car.
There is a specific order these cast steel control arms bolt onto the car, and when you get the order wrong, you know! Certain bolts and won't clear the frame members if you get the wrong sequence, but luckily I had Francois' years of experience to remind and guide me through the process!
The owner started this project with fresh paint, bodywork, and interior restoration in mind, but now would like to take this car to a show! I've seen this happen many times in the past and have to gently guide them through it. There is a big difference between painting a car, and making a show car. Cars that are simply painted, look nice at first glance, but on closer inspection, are missing the details that make it into a show car. There are hundreds of pieces in an engine compartment that need to be removed, cleaned, painted, or plated. Many paint shops use the "restoration in a can" approach to detailing suspensions and engine compartments with a nice new layer of black paint over EVERYTHING!
This kind of restoration won't cut it at a Judged Ferrari club event, not to mention looks horrible. After the painting, plating, and cleaning is done, we still have to source the correct hoses, clamps, and washers that make for a "correct" engine compartment.
Some parts are harder to find than others. For instance, the correct alloy bodied FIAMM trumpets with diaphragms are getting harder and harder to find. With the Lusso, these are in plain sight, so we're on the lookout for pair of trumpets!