330 Underhood Detailing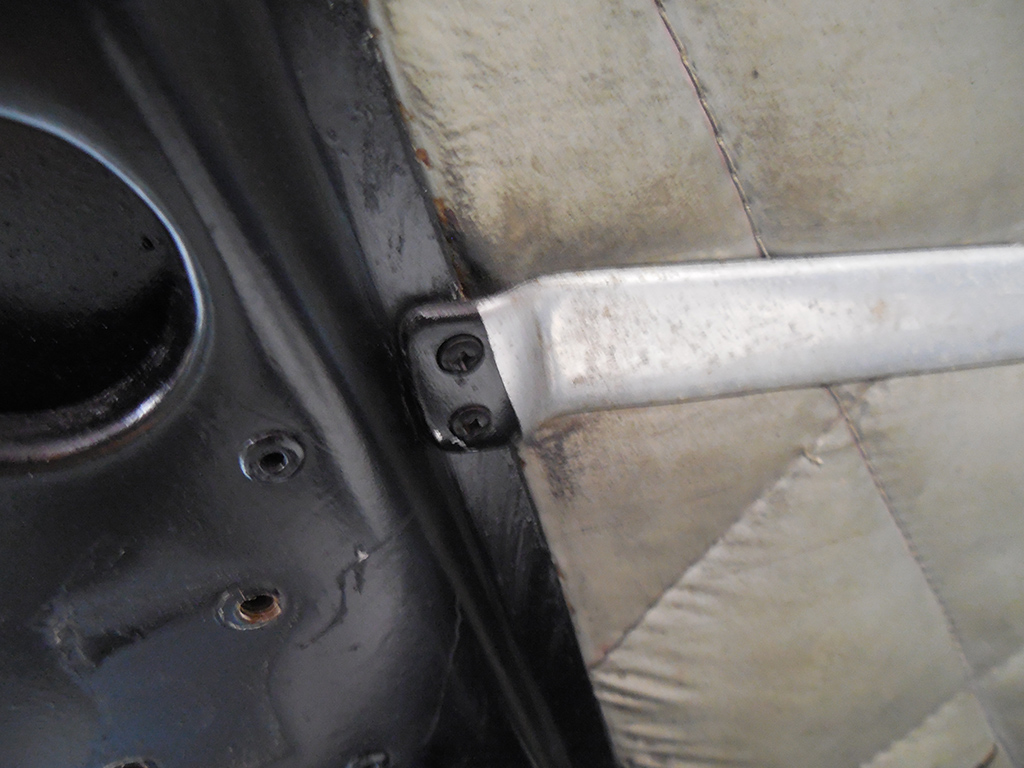 There was some sloppy work done under  the hood of a 330 I have at the shop. A previous owner painted the under hood area of the car semi-gloss black, but took a short cut with the masking.
Since I wanted to polish the hood stays anyway, I removed them to make them right. I also took the opportunity to clean the hood pad a little bit to try and get the original color back.
This car was recently painted, but a lot of the under hood area had body shop residue. I took the steering shaft out for cleaning and painting, so it'll look a lot better when I'm done.
To get to the steering box, I had to remove the oil filler assemblies, but the left one was rusted in place. It took a lot of penetrating oil and light tapping to get it to eventually release. I'll make sure to use some grease or anti-seize on the mating surfaces to make sure it won't get stuck again.
After cleaning up the dirt and grease, I could see the chassis stamp on this Ferrari a lot clearer. I'll put a light coat of paint over this stamped portion of the chassis to keep it from rusting, but it's all cleaned up now.