Reproduction Bumpers
I had a 330GT 2+2 in the shop last year with a damaged rear bumper. I asked the usual suspects if they had a center section for this car, but turned up nothing. The only solution at this point was to have this part of the bumper made from scratch. Although this may look easy on TV, it takes a lot of skill and time to make it right, and I'm not sure if the owner was ready to pull the trigger on getting this done just yet.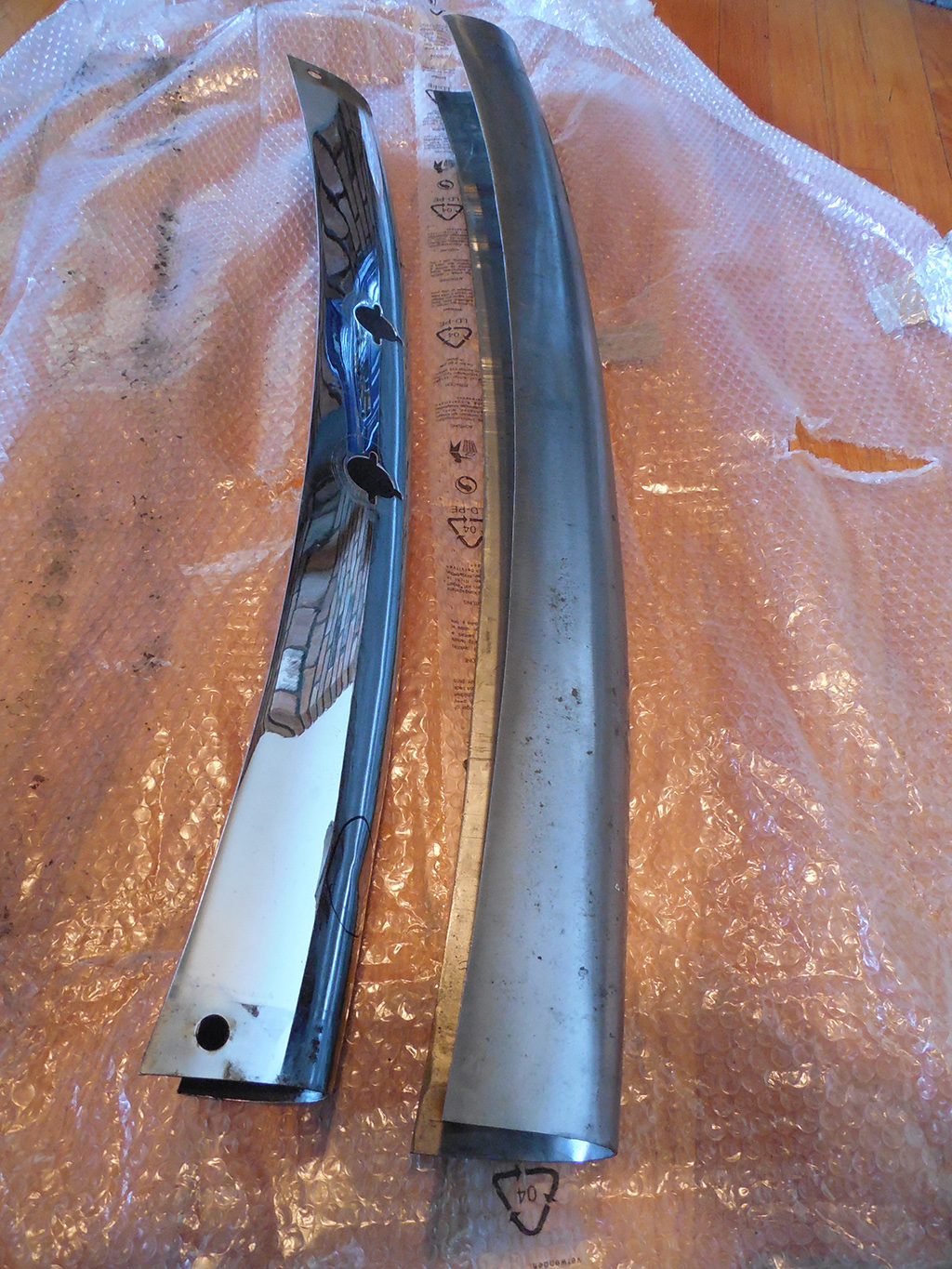 The owner found a bumper from a well known supplier of Ferrari parts that said would fit simply by trimming the ends to length. I was suspect of this claim, but was willing to take a look. I had a good center section from another SII 330 I was sending out for chrome plating, so I could compare the shape and fit.
Initially, the curve seemed correct. and yes, the ends would have to be cut down to match the length of the original bumper before the replacement could be chrome plated, but the more I looked, the more I could see vast differences.
Not only would the ends need to be trimmed, but the holes for the license plate lights would have to be cut. These were irregular shapes that would have to be carefully copied and cut.
The biggest problem, however, was the size of the reproduction compared to the original bumper. The replacement bumper would never match the end pieces in profile, or would it fit inside the bumperette that would hide the seams. The upper width and lower widths were different on the original bumper while the repro was nearly the same. The amount of metal work to make this reproduction bumper fit the original pieces would easily cost more than the cost of this bumper section! It's going back for a refund.