GTE Driveshaft
We have a GTE at the shop that has a driveline vibration that the owner would like to resolve. A previous shop modified the drive line to accept modern u-joints, but it did not seem to eliminate the problem. We decided to return the drive shaft to its original configuration and try address the original issues. Luckily, the previous shop had a spare drive shaft for us to use, but I still had to hunt down the rest of the pieces that were modified beyond return.
A lot of phone calls, discussions, and measuring was done with various suppliers to insure I got the right parts. The 250 series Ferrari changed their configurations from model to model, so some of the reproduction parts were copied from other models, but not necessarily a GTE. 250 PF coupes have the big rubber joint mounted at the axle end, while the GTE has the rubber doughnut on the transmission side. Although the parts suppliers have them listed in their catalogs as "for a 250" you have to know the differences, and the changes.
I even had to take pictures of my own car to prove the configuration I was looking for!
One of my suppliers had an original yoke for the transmission side of the drive shaft which was a real score!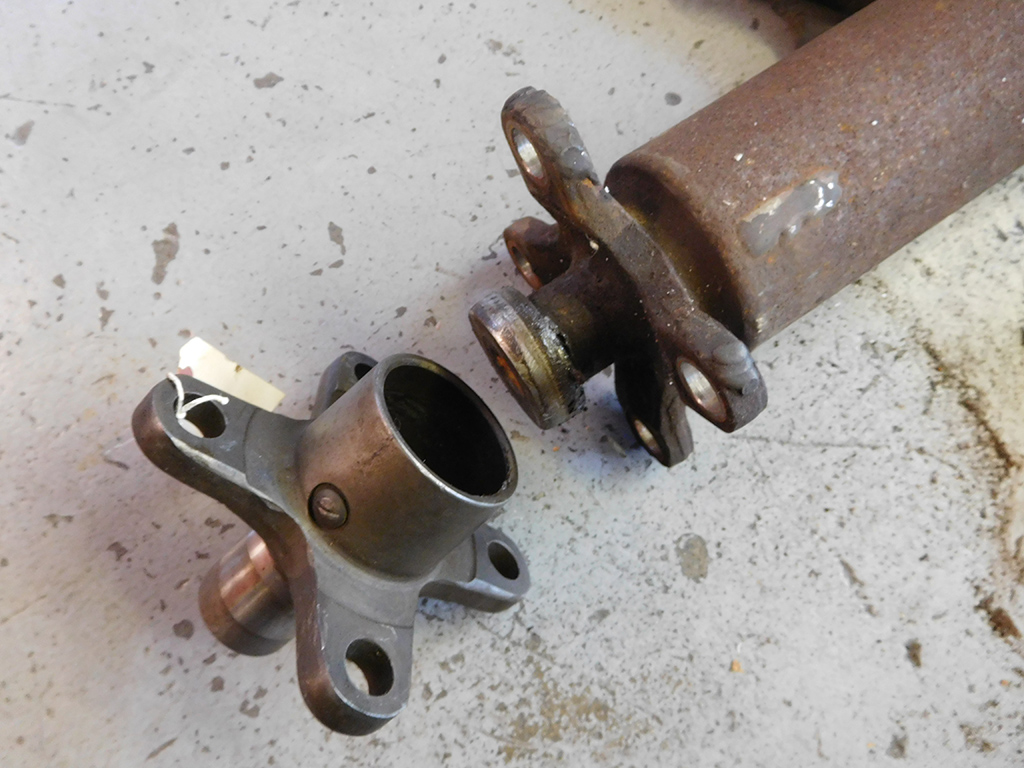 It was a perfect fit in the ball joint of the drive shaft. Although it took over a week to find all the parts, my search was way faster than I thought it would have taken. Thanks to Partsource, Maranello Concessionaires, and RPM VT for all their help!
Save the Date!
10th Annual Tomyang.net/Radcliffe Motorcars Spring Car Show!
With our tenth year, I hope I don't have to tell you how much fun this cars show has become.
Where: Radcliffe Motorcars Company
12340 Owings Mills Boulevard, Ste. 100 Reisterstown, MD 21136
When: May 6th, 2017
http://www.rmccar.com/vintageferrarievent.html
Contact Richard Garre about registering for the event. Space is limited to about 90 cars, so register early!
410-517-1681