San Diego and Back!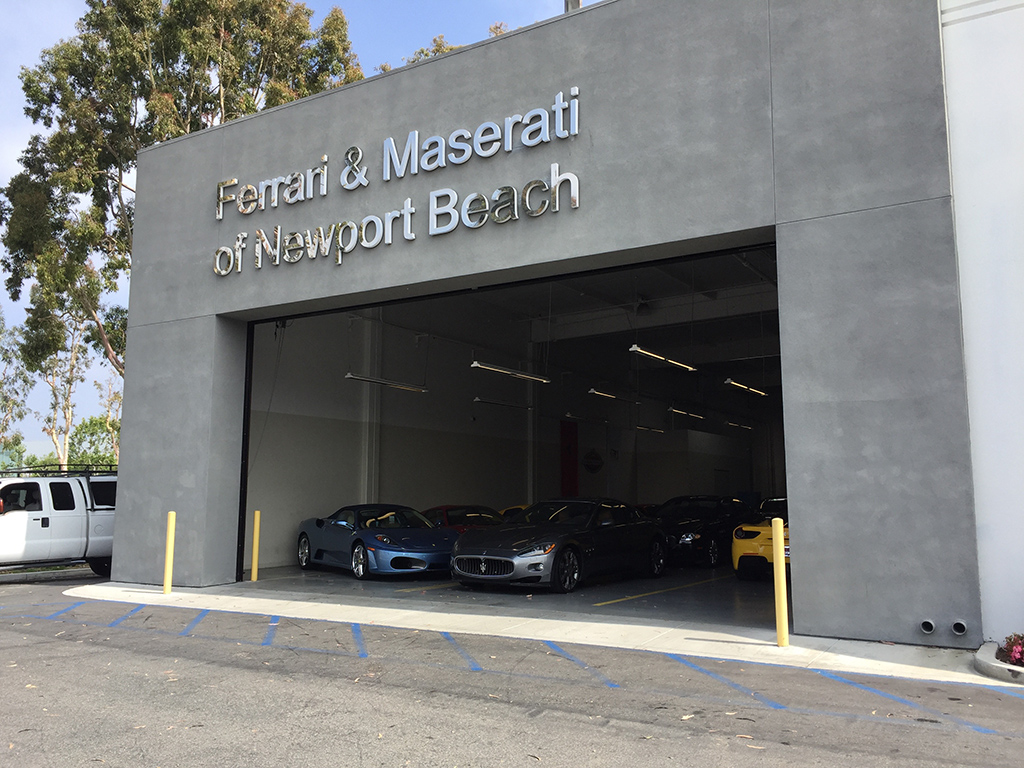 I flew out to San Diego California to look at a Ferrari for a client. Sometimes you have to drop what you're doing to look at a particular car and the first stop was Ferrari of Newport Beach.
Mike Sheehan had a nice Ferrari F40 for sale, and I needed to take a closer look. Tom Wilson met me at the shop to tag along because it's not everyday you get to look up close at a F40.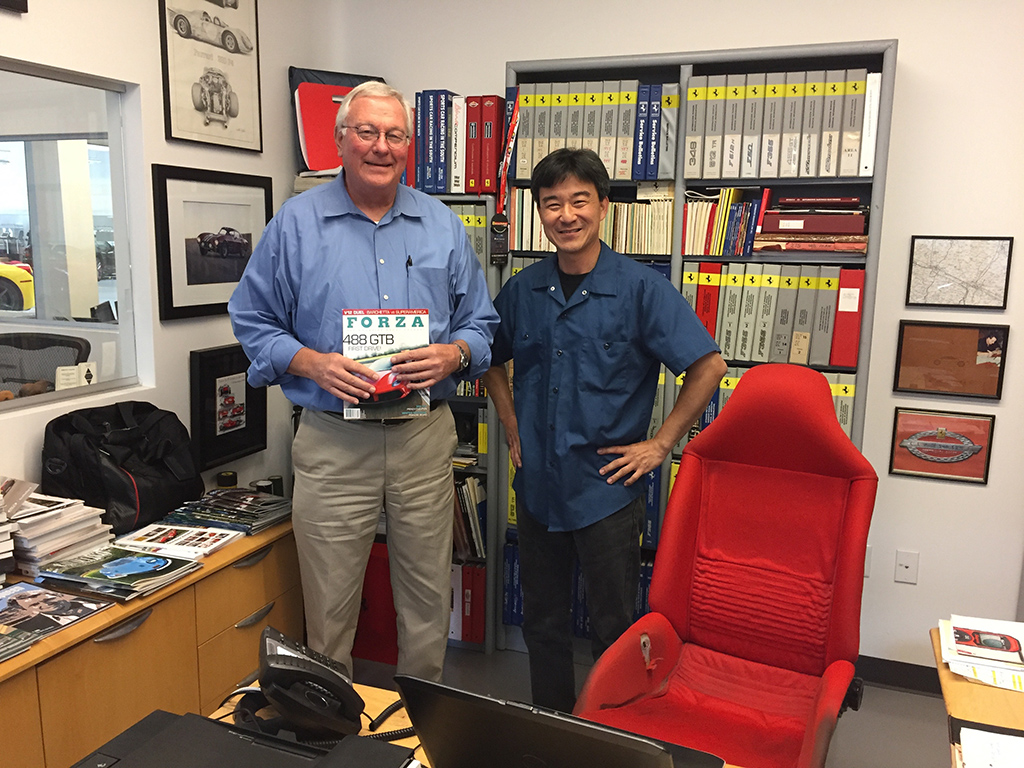 I was introduced to John Amette who is the Ferrari Newport Beach Classique Specialist. His primary job at this dealership is to certify Ferraris for the Classique program, and he has become the #1 Certification Guy in the States.
After I introduced myself and explained briefly who I was, he soon made the connection and said he had just read about Francois in a recent FORZA article. We enthusiastically chatted about the Ferrari business, and soon became fast friends! John was so generous with his time and his knowledge, and I was very lucky to have met such a nice guy. Thanks John!
Tom Wilson and I met with David Booth as I headed back south towards San Diego. David Booth is restoring his SII PF Coupe in a nice little workshop in the back of his warehouse that houses his business. I don't know what would distract David more, his Ferrari at his business, or his business taking him away from his Ferrari!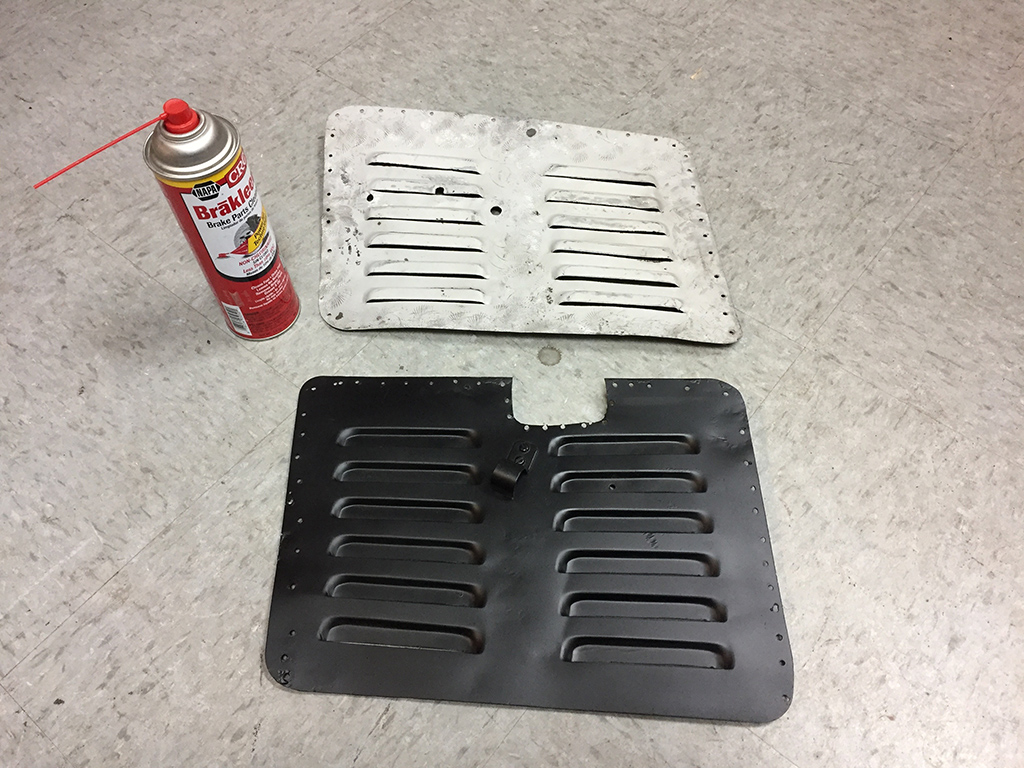 We spent well over an hour looking at parts and inspecting David's work. He showed me a couple of panels that he claims came off his SI PF Cabriolet, but can't seem to find where they go back. I looked in the places I suspected, which was the lower pans by the exhaust headers, and perhaps an inner fender panel, but both of those places were not missing panels.
I felt the hose clamp on one of the panels should give us a clue because it looks correct for a Vintage Ferrari, along with the flat bladed screws holding it in place. This clamp usually holds a heater hose, and you can see the wear on the panel from a hose that was once held in place, but I still couldn't find where this went! Do the louvers look correct for Ferrari? We've decided to put it out to the internet to see if anyone can tell us where these panels might go for SII 250 PF Cabriolet. If you have a suggestion, let me know!
After David's shop, we met for dinner in the old town of San Diego, and found Zac in the parking lot of the Mexican Restaurant moving parts out of his passenger seat into the trunk of his car.
He was picking up a set of 330 heads from the machine shop, and was making room in the car to take me to the airport later on.
Only in Southern California would you find a Ferrari mechanic driving around in a Rolls Royce Silver Wraith as a parts hauler! It also worked great as an airport car.
Dinner with the guys was great, and the margaritas made me just sleepy enough for the red-eye home. I would get home Saturday morning in time to catch the Greenwich car show and Bonhams auction on Sunday!
With the CA F40 fresh in my mind, I felt it was prudent to take a closer look at another F40 up for auction in Connecticut at the Bonhams Auction, so the only way was to fly back to the East Coast in time to preview the car on Sunday right before the start at bidding. The two cars were nearly identical in mileage, and the cosmetics were similar. I had to determine very quickly if my client should consider bidding on this car, but ultimately, I decided to pass on this car. It ended up selling for a market appropriate price, but I was happy with not getting involved in the bidding.
I chatted with some people at the Greenwich Concours, but left just as I felt a couple drops of rain. I would have stayed longer, but needed to go home for some sleep and recovery. Monday, I had to get right back to work on more cars!