275GTS Details
Work continued on the 275GTS at the shop. I'm on a push to get this car done, but as they say, "the devil is in the details!"
The horn wasn't working so after checking the connections, I narrowed it down to something behind the horn button. I could picture in my mind what was happening, so when the wheel came off, I knew exactly what to do. There is a brass rod that makes contact with the back of the horn button, and is held in place with a rubber sleeve. As the rubber gets old and shrinks, the brass rod can get pushed in and lose contact with the horn button. Locking the bass rod in place solved the problem, and we had a working horn again.
The results of the restoration are really starting to come together, but I keep seeing little things that need to be addressed. The overall looks is great, but it's the little things I have to focus on!
A good example is the fresh air hose flange in the passenger foot well. It needed to be mounted, but I had to remove the upholstered kick panel, find the original mounting holes, and secure it in place. With that done, I had to attach the hose from the other side to the vent tubes that led to the ducting in the fender.
With kick panel back in place, the cover to the vent was installed. There is always a lot of fitting, tucking, and trimming involved, but like I said, the end result is looking good!
My biggest struggle is finding solutions to broken parts. The passenger side door latch broke (the one with the arrow). and we've been trying to find a solution. I thought these door latches were the same through the years, and although the general shape of things seem to be the same, I've been finding out each one is slightly different.
Francois has a box of spare door latch and window assemblies, but none of them were exactly the same as the one we needed.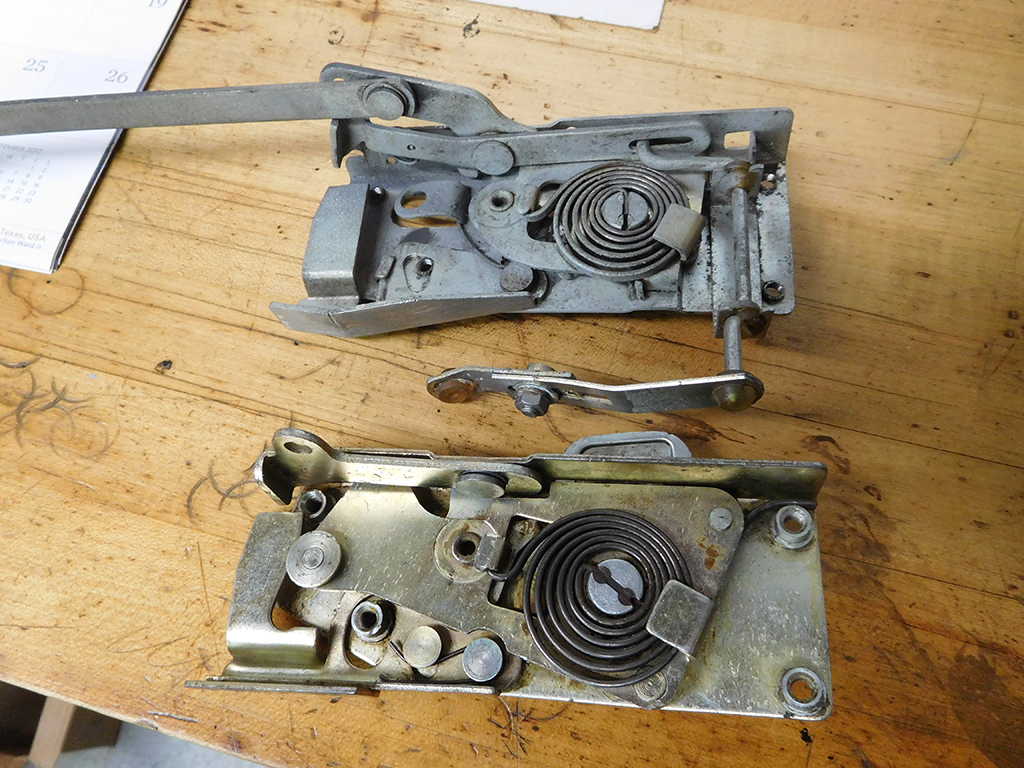 The closest match looked pretty good until we looked closer to the details. If I can't find a suitable replacement, we may have to either fabricate a new latch mechanism, or cannibalize one from another latch. If anyone out there has a right door latch that would fit a 275GTS or even a 330GTC, please let me know!
Monterey Plans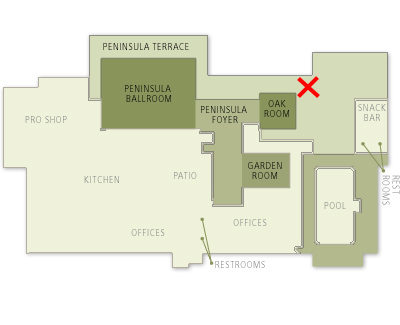 Annual Tomyang.net Monterey Cocktail Party
August 17th, 2017 5:30-8pm
Quail Lodge, Carmel
Pool Patio, behind Edgar's Restaurant
Appetizers and Cash Bar
Come join me and other friends of the website, and our love for all things mechanical!