Parts Stash
I got a text from my friend Brad Phillips who works for Hagerty about some Ferrari parts he found at the Hershey Swap meet. Ferrari parts are getting harder and harder to find, but even rarer to find at a swap meet usually specializing in pre-war American cars in the wilds of the Pennsylvania!
From the pictures I saw on my phone, I told him the $100 dollar box was worth it, and I would pay him back the cash immediately! When the parts arrived in the mail the following week, the score was even better than I expected. From the looks of the parts, these came from a damaged 330GT 2+2 that was parted out many years ago, but many of the parts could be used on other 330s of the same era.
My 330 America has always been missing its spare tire hold down, and it was never a priority for me to b-b-b-buy one, but low and behold, the missing part was in the box!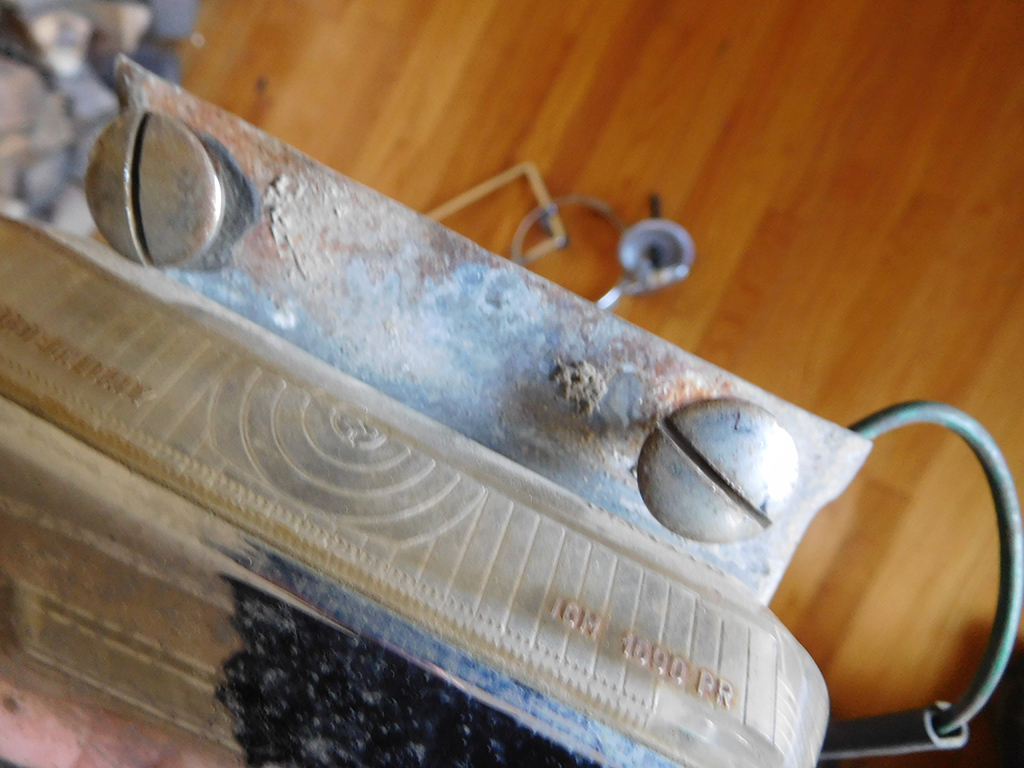 I've also been looking for a good set of reverse lights for a 330GTC I'm working on, and there was a good used set in this box as well. The biggest score was the special large head flat bladed screws that hold these lights in place. These four screws alone was worth the cost of the box!
Thanks Brad, and the guys at Hagerty for getting these parts to me. Thanks for thinking of me. I owe you all a big one!