Failing to Show
If you've been following this Blog, you'll know Francois and I have been working very hard at restoring a 275GTS to make her debut at Cavallino in Palm Beach Florida in a few weeks. This restoration has not been without problems, but is no different than any other restoration on any car. With each problem or issue, Francois and I have worked at resolving. Some issues rely on our vendors and some issues are mechanical that we have to find a way to make right. As the time drew near to our deadline, the stress began to rise.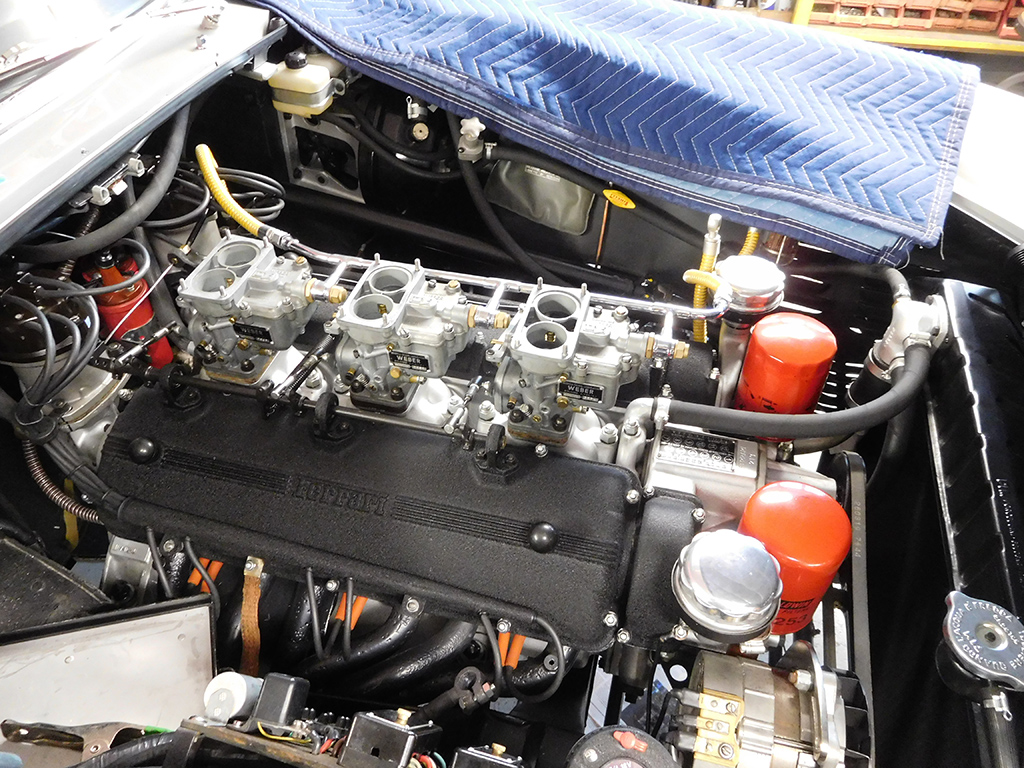 Although I have brought several Ferraris to National Level shows and won awards, this is the first car Francois and I have done together from start to finish. I found this car, found an owner willing to buy this car, and take it to Concours Level under the care and supervision of our shop. It is an honor and a privilege to do one of these cars, especially with Francois who I owe a lot of my knowledge and abilities. I try my best to learn as much as I can from Francois, but also bring my skill sets of managing time and bringing new processes to the task of restoration. It's been extremely rewarding, and I was looking forward to showing off our work together on this car.
Last week, while we were ticking off items on the to-do list, we found an area of the car that did not meet our expectations. Francois and I knew the repairs to this area of the car would mean a lot of work by one of our vendors, and the disassembly, reassembly, and final finishing would take a near impossible amount of time to complete in our time frame. We talked at great length at what to do. Taking the car to the show was not out of the question, but Francois was concerned about putting his name on a car that was not up to his expectations. I felt if there was away to complete a task, I would do the best that I could, and was willing to do whatever it took to do it. I did not want to go against Francois' wishes to pull the car from the show, fix the problem right, and attend the next major Show, but I had worked so hard to feel like I was giving up!
Ultimately, we felt it was a decision left to our customer. Francois laid his case out to him, and explained the problems along with the solution. The customer wanted to show a car that was up to Francois' satisfaction and agreed to postpone showing of the car at Cavallino this month.
The factors involved were not completely in our control, but that does not mean I am not disappointed in what happened. I've been asking myself what I could have done to have avoided this issue, but all I can do is move forward. I am relieved the owner is understanding, but that does not make me feel much better.
I'll still be going to Cavallino, disappointed but not defeated!