Daytona Gearbox
We just put one Daytona together when another one was delivered to our shop.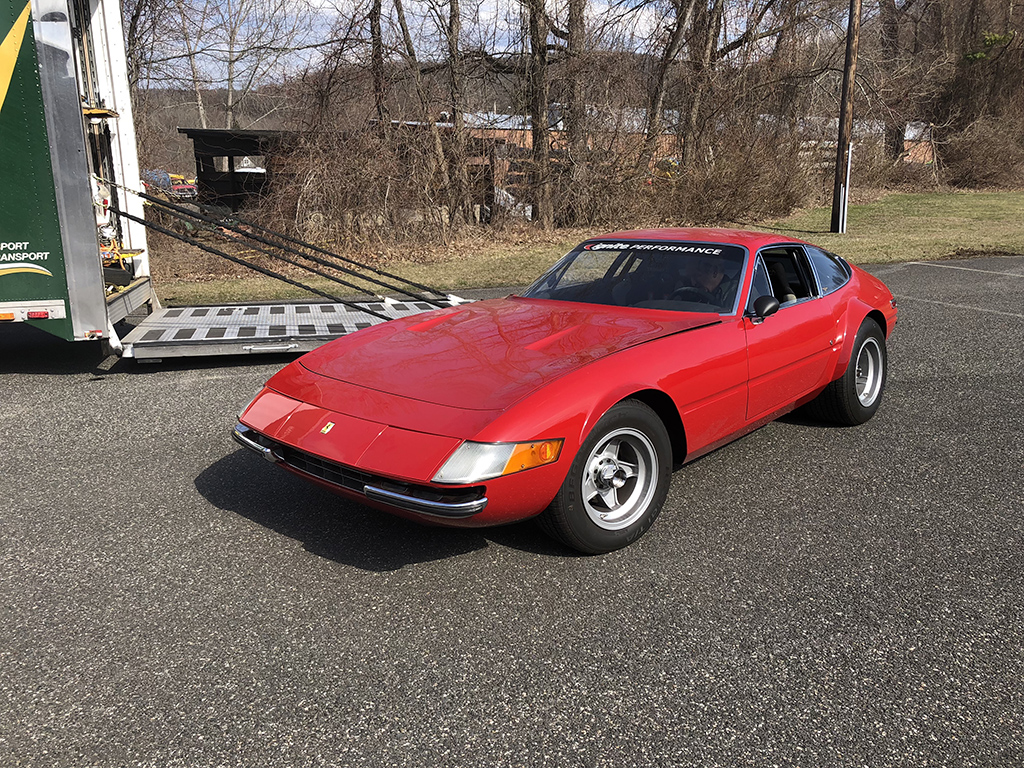 This one belongs to a friend of mine in Colorado, and it looks like the sychronizers are worn out. It drives OK on the street, but since Bill drives this car on the track, the worn synchros really show up on track days.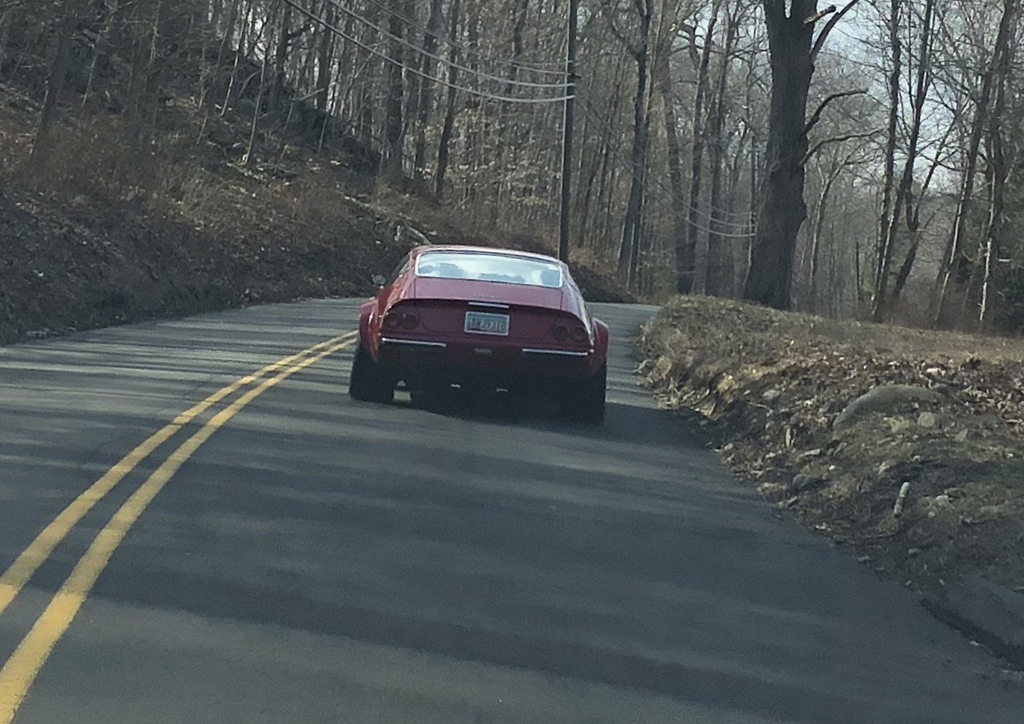 This is a regular Daytona, but was modified many years ago with large fender flares like the Comp Cars. Bill has decided to keep it in this modified condition and have fun with the car. It has a great stance and outrageous presence on the street. Check out the negative camber he has up on the rear meats on this car!
Pulling the gearbox out of a Daytona has become pretty routine for me, and this one came out without much of fight. Some people are amazed we still pull these transaxles out without the use of a lift, but Francois has been doing it this way for 40 years! The tilted angle actually helps with the removal of the transmission because of the extreme angle it has to sit on the transmission jack to come out.
I actually managed to pull this one out without any help. I'm either getting good at this, or was just plain lucky!
A quick peek inside didn't find anything glaringly wrong, so I proceeded to pull the ring an pinion, and the shift forks. Once I get all the main gears out, we'll be able to closely inspect all the parts for wear or damage to fix this transmission!
Don't forget to reserve your space for the Tomyang.net/Radcliffe Motorcar Spring Car Show!
May 5, 2018
Radcliffe Motorcars
12340 Owings Mills Blvd.
Reisterstown MD 21136
Call to register (410) 517-1681