Trip to Latvia
Although I was on the ground in Latvia for about 36 hours I made the most of my visit when I wasn't working. I stayed in Riga, the largest city in Latvia with a population of about 2 million people.
I stayed in "Old Town," which was the restored section of town limited to vehicle traffic, and was largely paved with cobble stones. It was set up well for tourists with many shops and restaurants. May was still a little cold, but the Latvians seem to be embracing the warmer weather, and were happy to eat outside and celebrate the coming of Spring!
Along with the small shops all over old town, there was also plenty of modern shopping in a western style shopping mall. Since Latvia is part of the EU, the cost of goods was the same as the rest of the world. This was a modern city, with modern conveniences, and modern costs!
I arrived on a Sunday afternoon, but I wanted to see a public market that was quickly closing for the day. It was housed in one of four former zeppelin hangers!
The local tourist trinket to take home like most Baltic Sea nations was Amber, and there was no shortage of supply!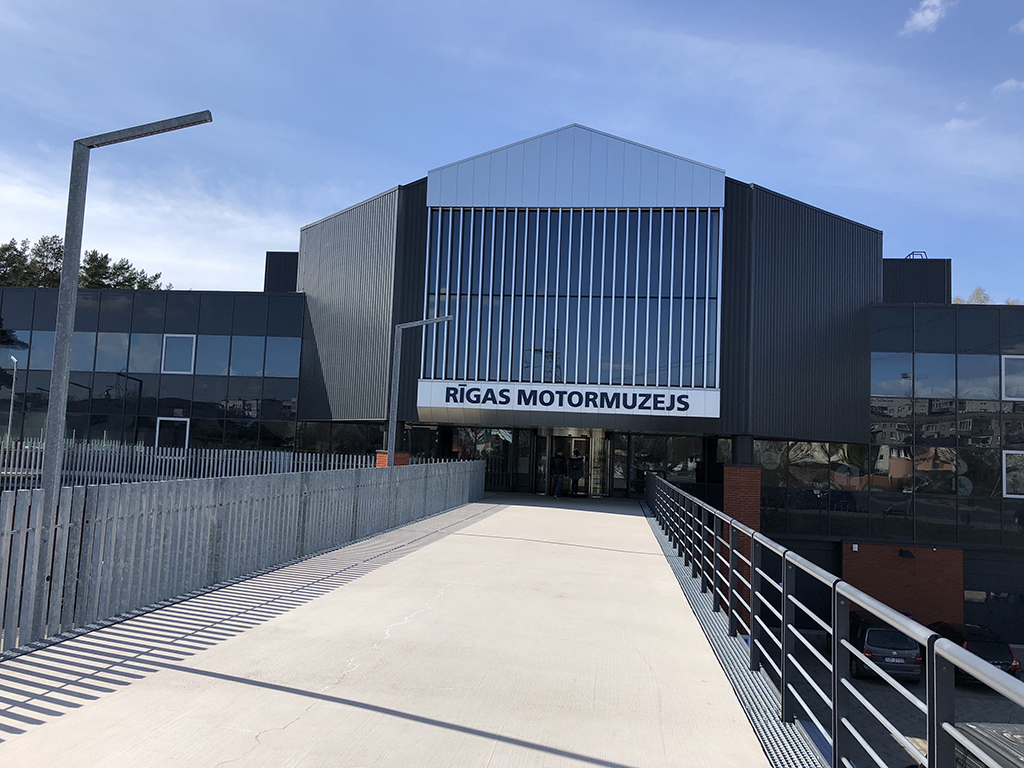 I found some time to head over to the Riga Motor Museum, an newly renovated facility that was less than a year old in its new building.
There were plenty of cars I've never seen before like Vaz, Zil, and Moskvic. Most of them were Soviet era cars.
A neat display was a pair of BMW 326s. The one on the left was what it should look like if it were kept in stock condition, and one on the right was a German war prize brought back to the East by the Russian Army.
As this BMW lived in Russia, it was crashed, repaired, and maintained. BMW parts were not readily available, so Russian parts were substituted.
Just like the 1950s American made cars found in Cuba, this BMW represented what the Russians did with German cars!
I wondered if there was anything left of a 326BMW in this car!
There was also a display of Russian diplomatic cars even Lenin's Limo.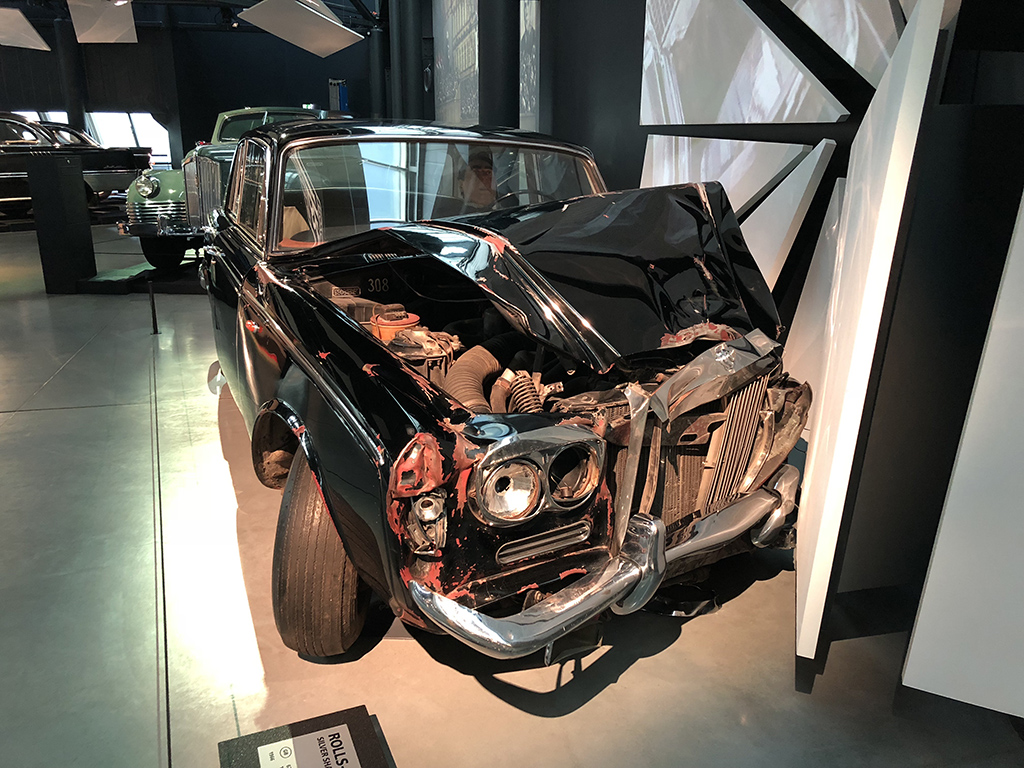 An interesting display was this Rolls Royce Silver Shadow. It was Leonid Brezhnev's personal car. When the Museum was first opening the Russian Government gave this car and Lenin's Limo to the museum as a gift. The story goes that Brezhnev liked the luxury of Rolls Royce and drove this car on the streets of Moscow. Sometime in the 80s, this car was involved in a massive accident. It was unclear who was driving, but no one was hurt. The Russians wanted to keep this event out of the public eye, and this car was secretly stashed away. It resurfaced after the the Gorbachev era and now lives in Riga!
There was also a display of Latvian made radios. Latvia manufactured 25% of all radios in the Soviet Union during its height.
Telephones and bicycles were also a product of Latvia. Riga was a major industrial might during the cold war and helped me understand where the skilled labor came from that I was seeing on my trip.
Right before my flight out of town, I also stopped by the Museum of Art in Riga. The Latvians are proud of their history, but you can really see the influences of the Russian era. Stalin dictated what subject matter was "acceptable" and approved certain types of paintings. There was definitely a communist agenda! Only after Latvia returned to independence did the artists have the freedom to express what they wanted.
There were still plenty of signs of the Soviet Era with dozens of block apartment buildings built to house the thousands Russian immigrants to supply Russia with manufactured goods.
I learned a lot during my stay in Riga. Conversations with cab drivers, and people on the street helped me understand who these people were, and what they have been through after WWII and the Communist Era. With Russia gaining strength again to the East and European uncertainty in the west, it seems this region of the Baltics is seeing something very familiar.
Don't forget to reserve your space for the Tomyang.net/Radcliffe Motorcar Spring Car Show!
May 5, 2018
Radcliffe Motorcars
12340 Owings Mills Blvd.
Reisterstown MD 21136
Call to register (410) 517-1681