Concours Detailing Continues
The work continued this week on the Ferrari 330GTS I'm preparing for its trip to Monterey to shoot for Platinum Award in show judging.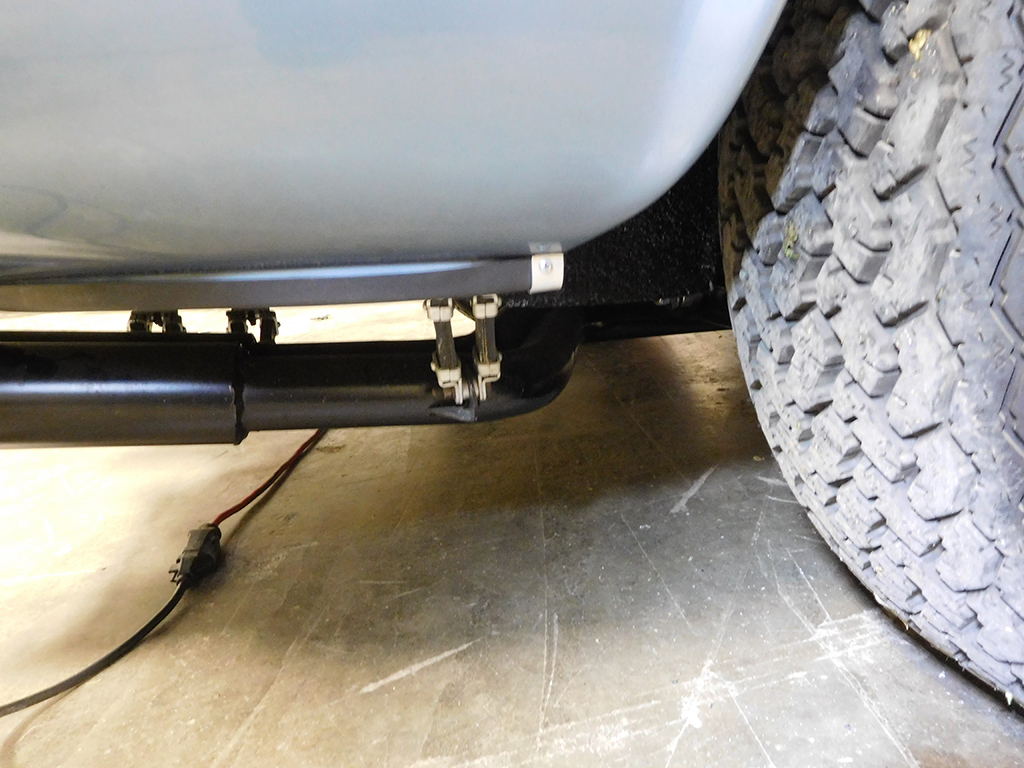 The new lower trim strip was cut to the right length and installed. It's subtle, but those judges in the know will see the difference and will mark it accordingly.
I had a fresh batch of spring clamps back from my black oxide plater ready to install on this Ferrari to replace the sliver ones. I first replaced the handful of clips that were the most obvious to see.
If you spend some time looking around the engine compartment, you'll see these clips everywhere!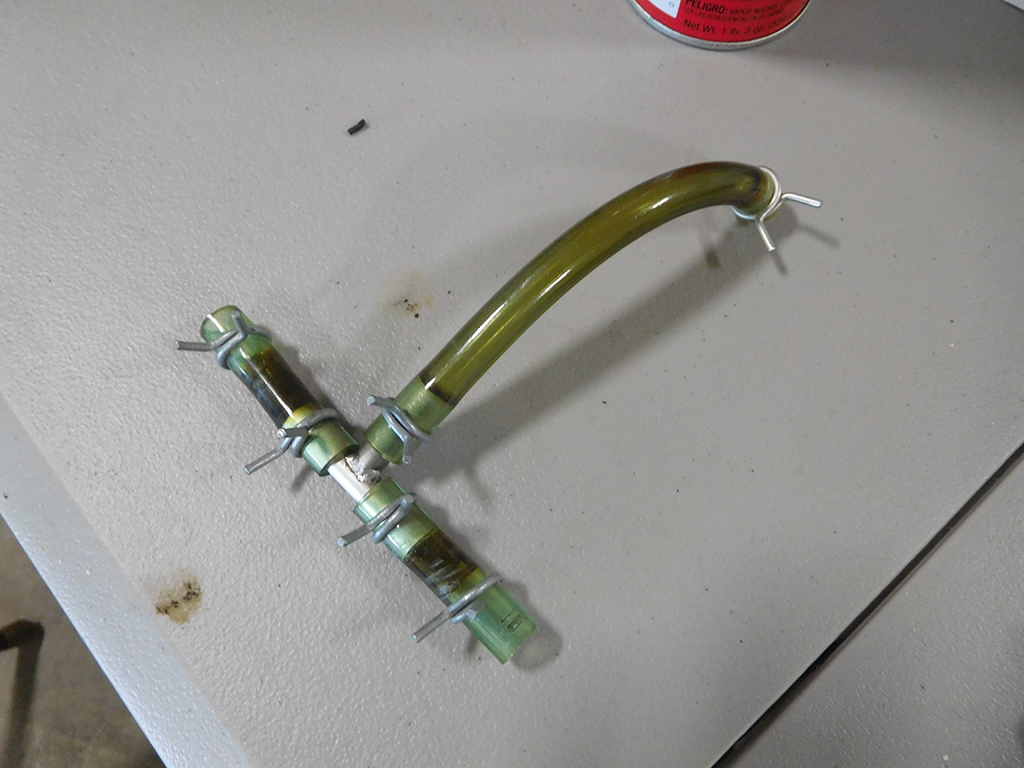 There were a bunch on the crankcase breather hoses that needed to be changed out.
These were a little harder to access since the air cleaner had to come out to get this hose off. It was a little bit of the pain in the rear, but perfection is sometimes painful!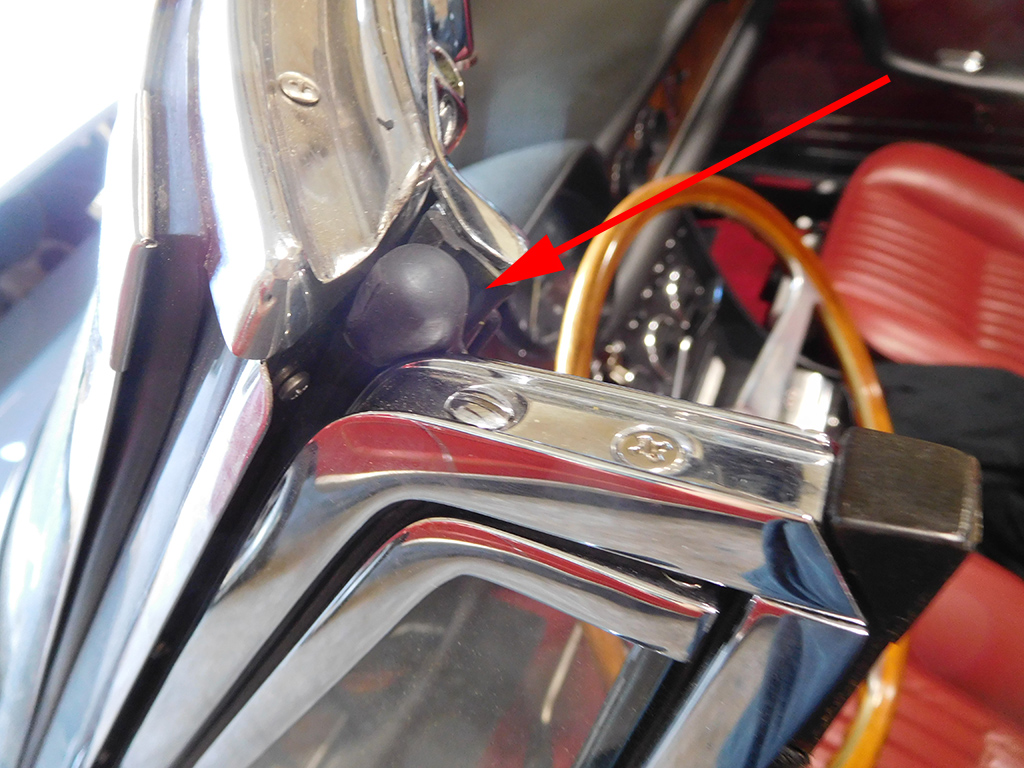 I found a finishing piece that capped off the door rubber for this convertible. Although this piece can't be seen when the top is up on this car, it added to the complete fit and finish of this car.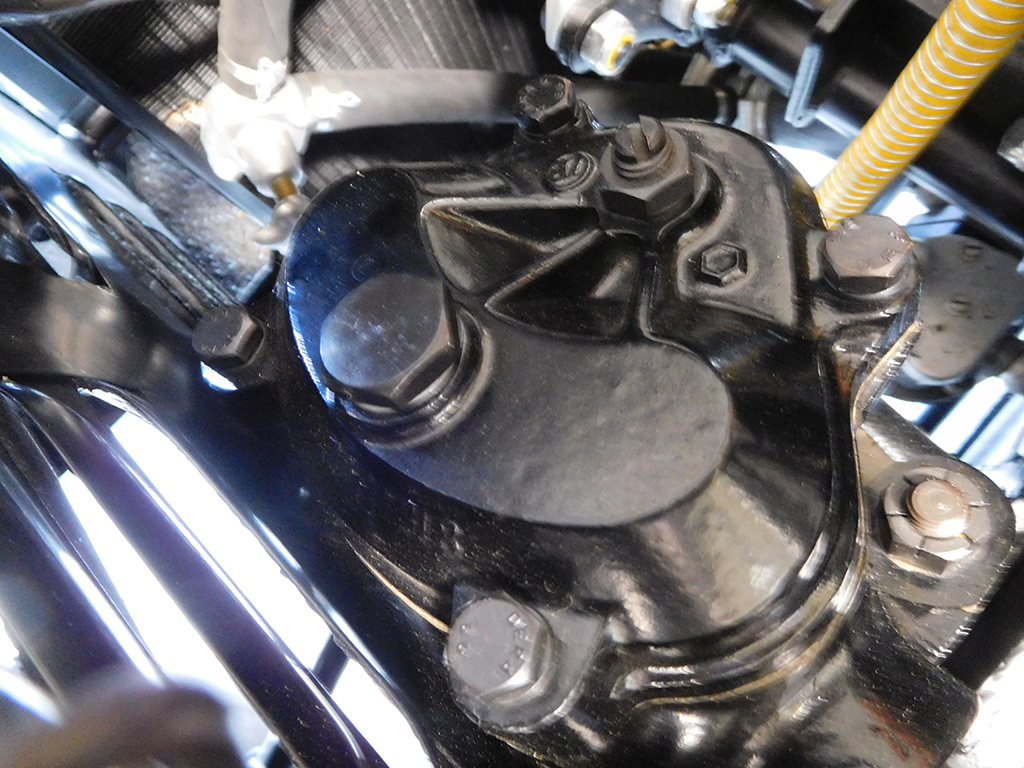 I spent a lot of time going over this car, and reading over the last score sheet. I finally figured out what the judges meant on judging sheet about the steering box. The fill plug was in bare steel, and needed to be finished in black oxide. Done.
I spent some time applying some yellow paint daubs on the suspension nut and steering column. I don't think these are absolutely necessary, and I certainly don't think the judges subtract for these, but the factory applied yellow paint daubs on critical parts to confirm parts were tightened and secured. When a car is as nice as this GTS was restored, I wanted to add just a little more detail to the car.
Looking at this photo, I just added another thing to my to-do list. The bare steel of the steering knuckle is showing some surface rust. I'll have to scrub it off and oil the part to make it a little more presentable!
I spent some more time looking over every inch of this car trying to find things that would catch my eye in judging. There may be items that were not caught previously by other judges, but has the potential of being seen by the next judge. There are covers that fit over the back side of the tail lights, and for some reason I don't recall seeing these pieces look so shiny. I suspect they're reproductions but I took them off to refinish them.
As a personal rule, I don't know of many things painted gloss black by the Ferrari factory back in the 60s. Francois says he remembers the ZF steering boxes were gloss black, but everything else was a semi-gloss black leaning more towards a flat finish. Shops that mix their own paint can control the flatness of the paint by changing their personal formula, so how semi-flat the paint is can be subjective. This part looks more correct in semi-gloss black.
Dyke Ridgley, a founding member of the FCA, long time Ferrari Judge, and restorer who's opinion I value, admonished me for using too many o-rings on my spark plug wires! He brought up a really good point to use the parts book for a guide on how to detail a car. The drawings in the Vintage Ferrari Parts Books are pretty accurate, and can help guide you on which clamps to use, and how many 0-rings to use. Although I don't think the worker at the factory followed these pictures when they assembled the car, we can use these pictures to defend our actions when it comes to judging. Thanks Dyke for keeping me honest!
Another note in the Judging Sheet was about the convertible top. The complaint was the top was wrinkled and loose fitting. When I received the car from delivery, I was dismayed to find the top stored down and covered with the boot. Storing a convertible top down will not only wrinkle the top, but potentially scratch the rear window.
I know, these cars were meant to be driven, and it sounds like I'm telling you not to use a convertible top. Not exactly. Showing a car for Concours Judging is often in conflict with enjoying the car as a vehicle! To achieve in one oftentimes fails in the other. I know several Ferrari owners that show their cars to win, and retire them after they show to enjoy driving them. Unfortunately, winning at this level takes sacrifice.
I sat the car in the sun to heat the top up and relax most of the wrinkles. A cycle of heating and cooling, along with spot work with a heat gun worked its magic. Now all I have to do is ask the owner NOT to use the top until after the show!
TomYang.net Monterey Cocktail Party
This year's party has moved away from Quail Lodge to a house in Carmel-by-the-Sea generously co-hosted with the Coady Family. It will held on Thursday the 23rd of August starting at 6pm. If you're in Monterey for the car weekend, I would love to have you come. Please contact me privately for details: tom@tomyang.net
My plans this year is to attend the Quail show on Friday, Concorso on Saturday, Pebble Beach on Sunday. Somewhere in that time, I'll head to the track, preview the cars at the auctions, and squeeze in a few meals. Reach out if you want to meet up!