Am I Coming or Going?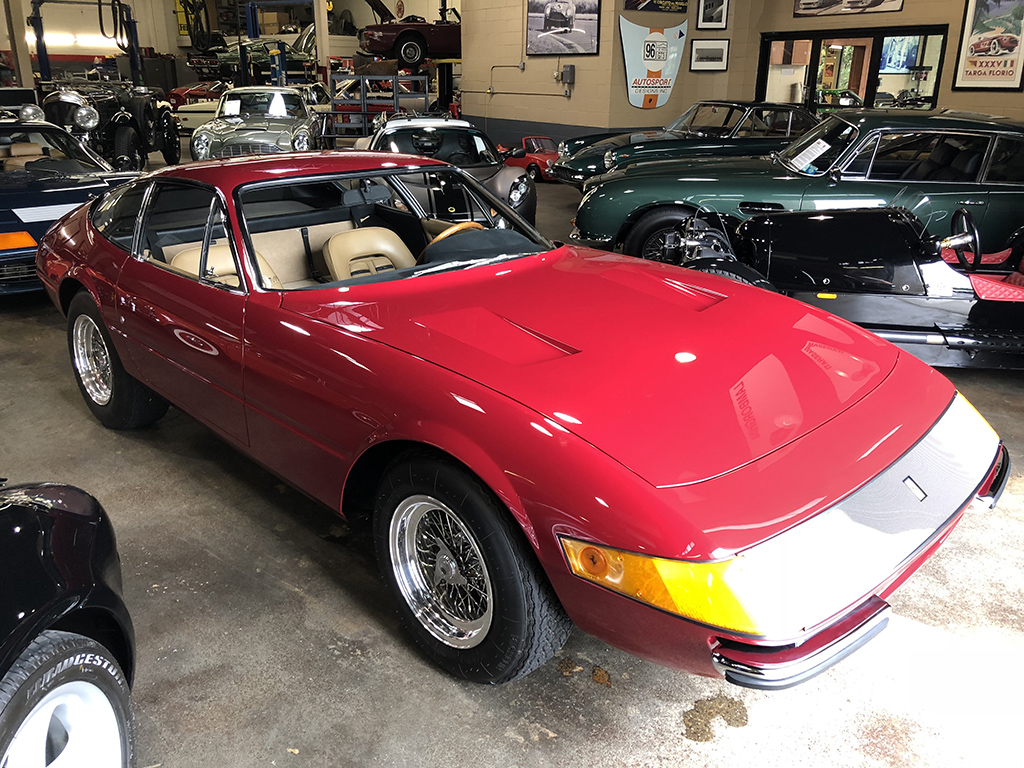 It's been a busy couple of weeks, but I guess that's just becoming normal for me. It seems like I always have a lot of things going on, and I find myself trying to fit in more! I was asked to inspect a Ferrari Daytona from a customer of mine out on Long Island, and I decided to head over right before I left for the Ferrari Club Event last week. It was a nice car, and we'll see if a deal can be struck.
I was asked to help pick up a hard top for a Ferrari convertible a fellow Ferrari dealer just purchased. The car was shipped to California, but the hard top was left behind at the seller's house. Once a deal is finalized, it's prudent to make sure all the parts are collected before they get lost or damaged, and I was asked to get the parts. Hard tops are neat pieces, but they rarely get installed unless they're showing the car, and they're a pain in the butt to move and store. Hopefully I won't be storing this one for long!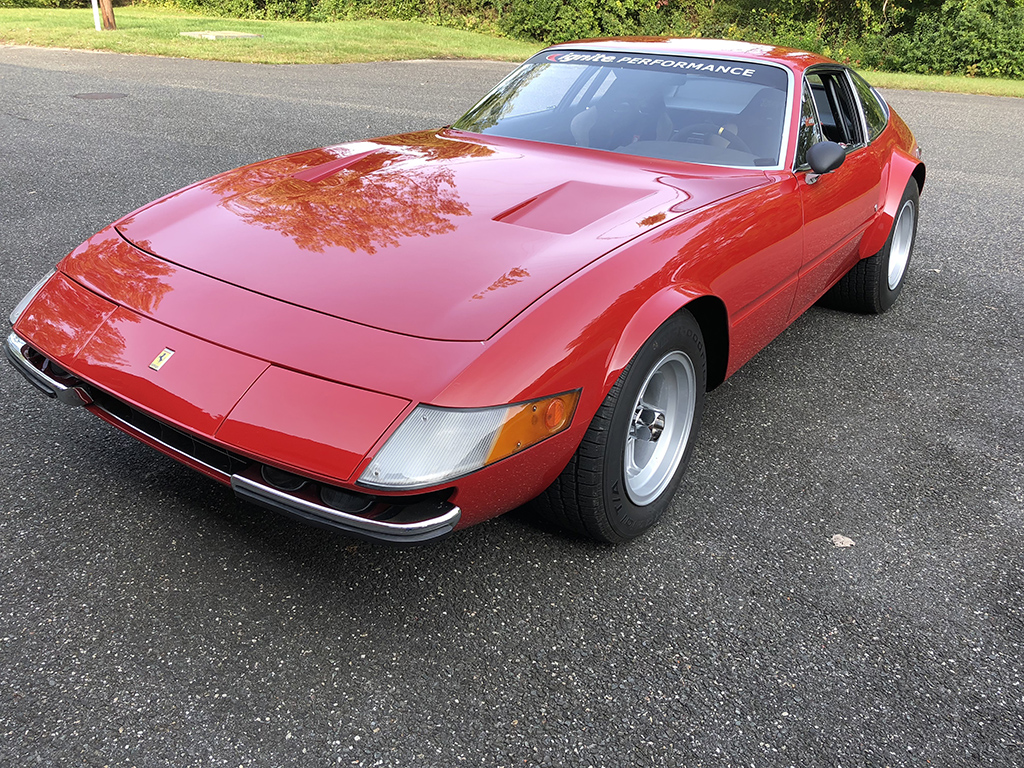 I rushed back from the FCA Meet to load another Daytona on a truck headed to the owner's home in Colorado.
The transmission rebuild was finished, and the car was scheduled to be picked up the same day I was coming back from Corning NY! Not wanting to delay the pickup day, I drove 7 hours to get the car loaded.
After all the running around, I finally had some time to button up the Dino engine we had apart for a valve adjustment and carb tuning. These engines look pretty nice before all the vacuum hoses and emissions crap is put back on!
I received a part that came in from Italy while I was at the FCA Event that I was excited to see. It was a trim piece that was made for the 275GTS that we're hoping to bring to Cavallino this year. It's the last missing piece to make the car as near perfect as I can. I met Cecilia and Roberto Brandoli when I was at Concorso Italiano last month, and I heard their company supplied many of the Ferrari parts back in the day when their father started the business.  I had heard they made the missing panel we needed on the 275GTS, and it was fortuitous to have met them in CA!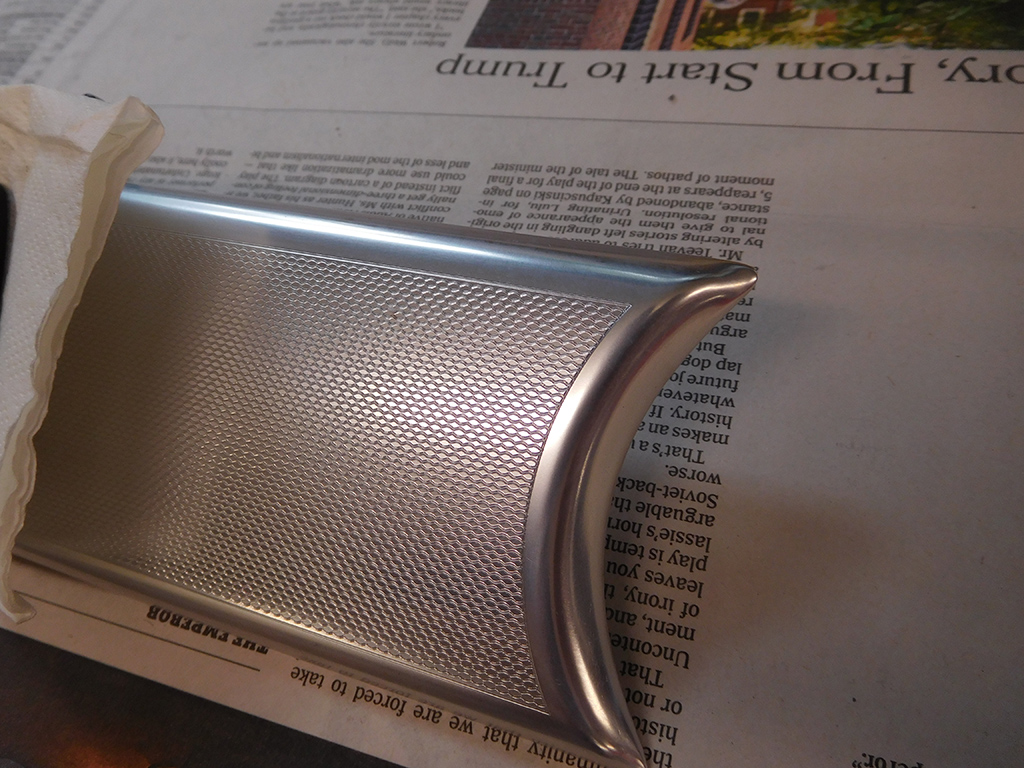 The part was beautiful, and exactly what I needed to complete the car. I can't wait to get the car back from the painters and install this piece!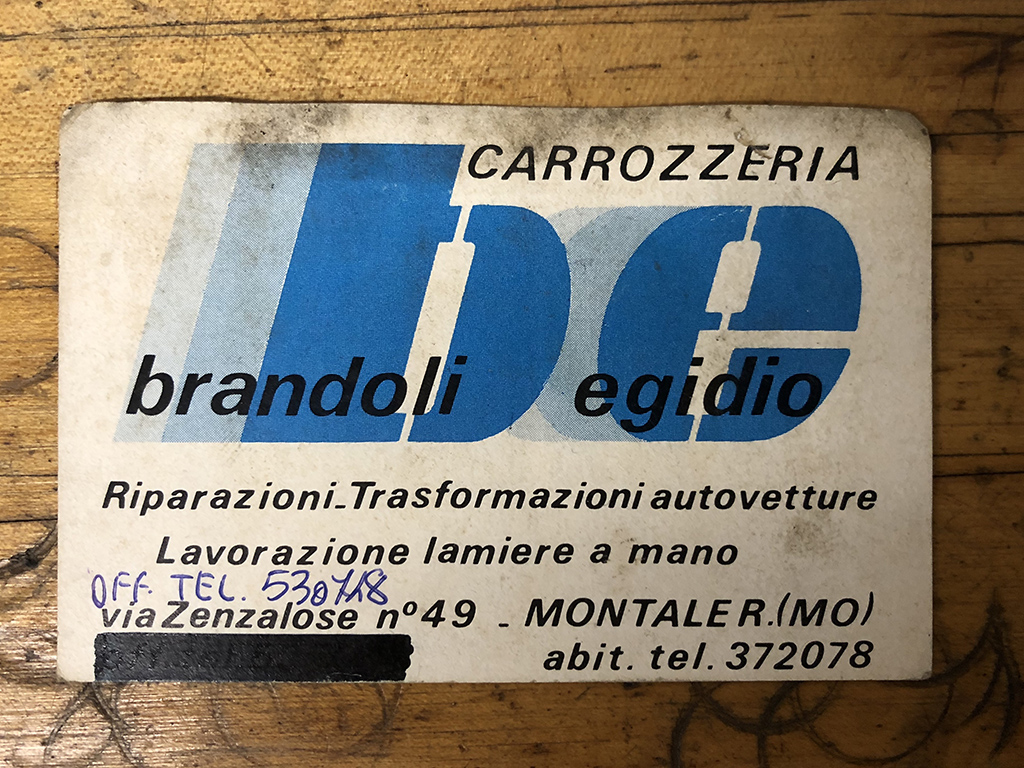 When I told Francois I met the Brandoli children, he confirmed he knows their father and produced a business card he still had from years ago. I heard their father is still working at the business, but it's nice to see the two siblings working side by side with their father.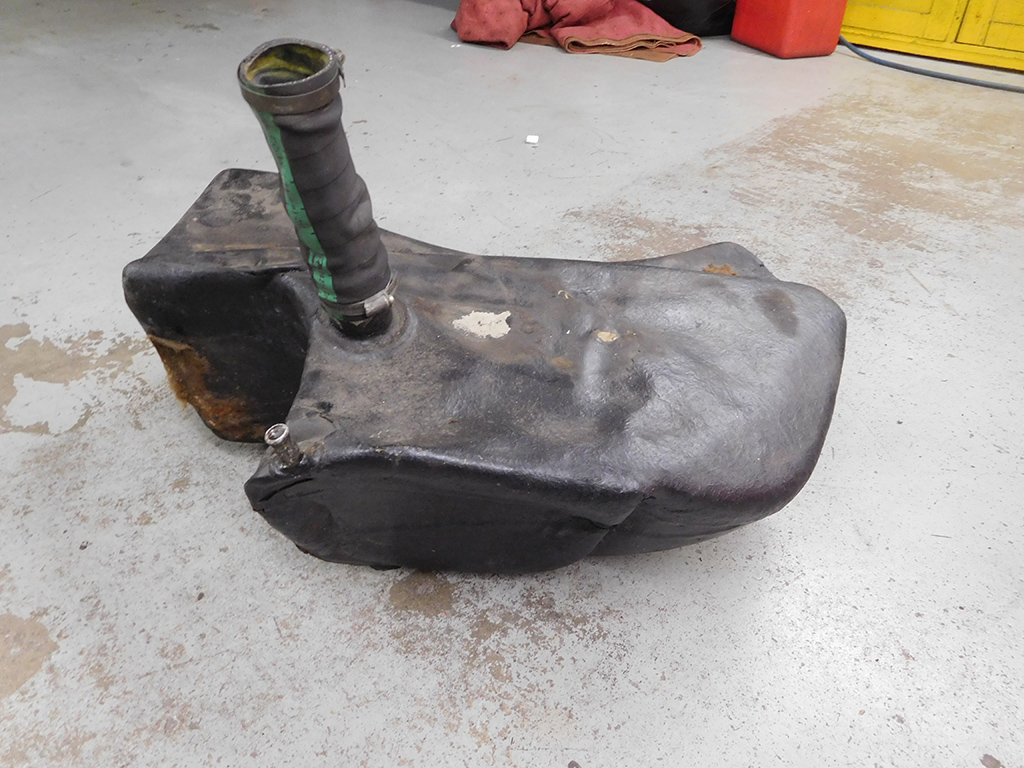 Chasing parts is always a challenge. My next task is to figure out what to do with this fuel tank. It belongs to a 330GTC I'm assembling after it was painted. The left rear quarter was involved in an accident many years ago, and we repaired all the damage with new sheet metal before the car was painted, however, the gas tank still shows the damage from years ago. The repairs to the dented tank are not holding up, so we'll have to patch and repair this one, unless we can find a replacement…