330 GTC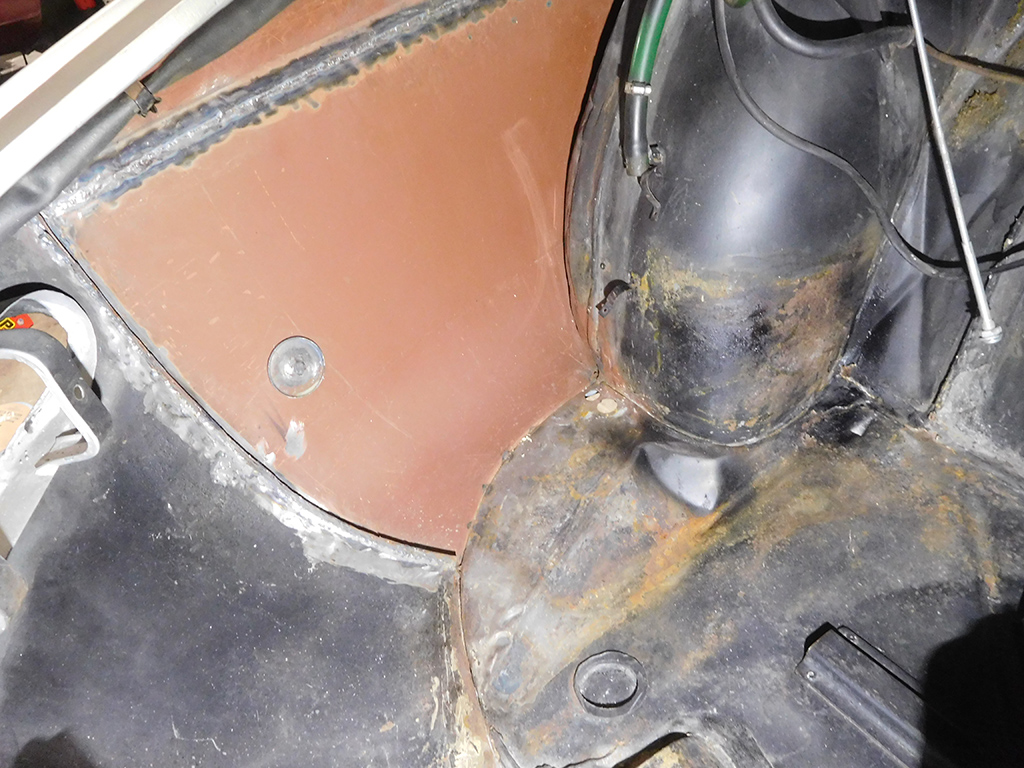 Assembly of the 330GTC continued with cleaning up the trunk area of the car. Some sheet metal work was done on the rear fender sections with new panels fabricated and welded into place. Although everything was painted on the exterior, the inner surfaces still needed some painting and protecting.
Once the carpeting and spare tires are installed, these areas will hardly ever be seen, but painting them now will protect them for many years to come!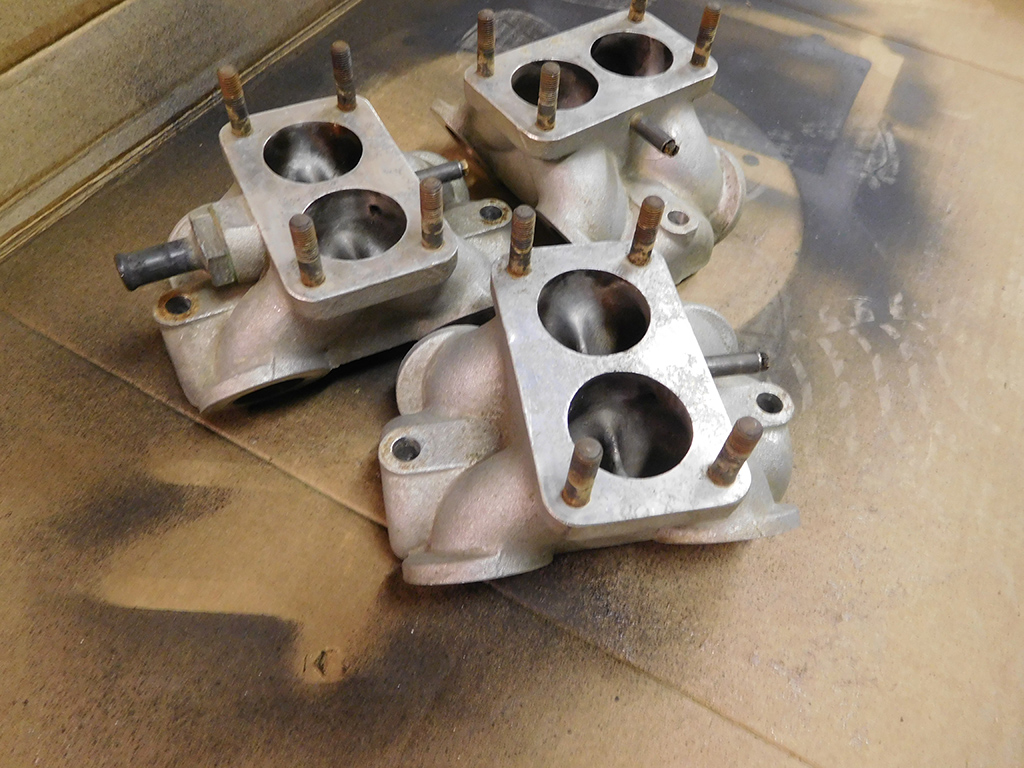 Lots of little things needed cleaning up on this car to make it presentable again, like the intake manifolds.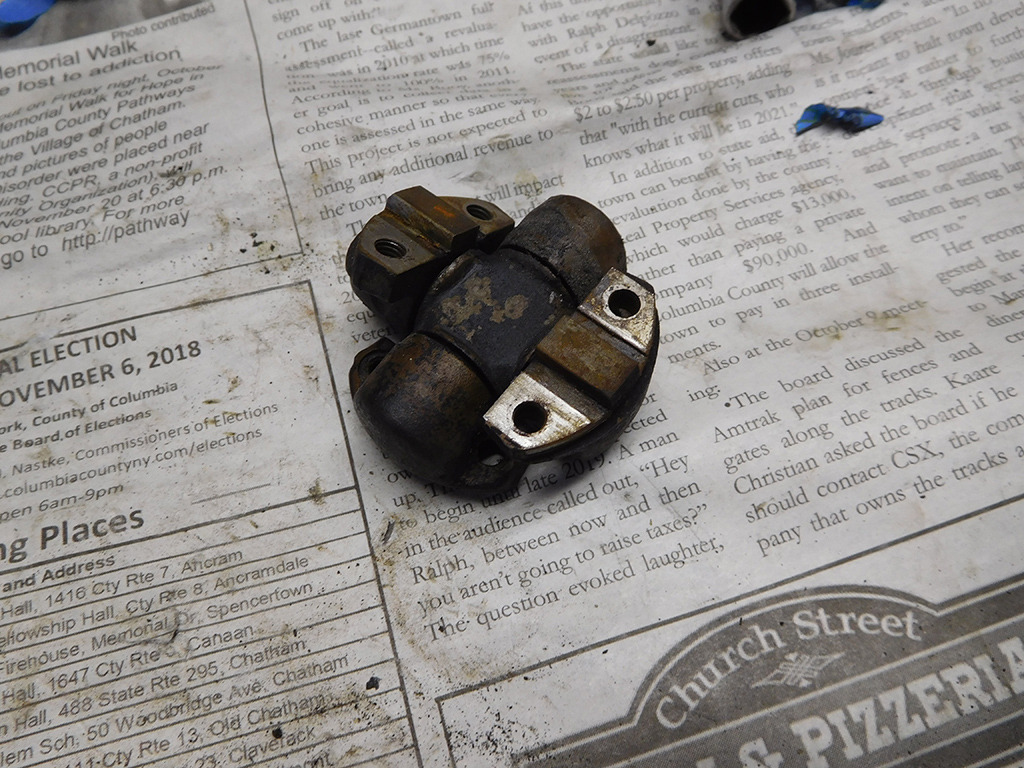 A commonly neglected part is the steering shaft u-joint, so while I had the steering shaft out, I disassembled, and greased the little needle bearings inside. There are no grease fittings on this joint, but after many years of service, the grease dries up, and the u-joint can become stiff and binds. There's a certain satisfaction to taking something apart, cleaning it up, reassembling it, and feeling the immediate improvement ready to reinstall on the car for another couple decades of service!
I was installing new heater hoses on this car when I had a sinking feeling when the nipple to one of the heater core fittings gave way. Just sliding on a new hose caused the nipple to push into the heater assembly, so I had no choice but to take the assembly out to take a look. From the corrosion, it looks like this solder joint was leaking for some years and was only waiting to fail. I'll be taking this core out for repairs so the cooling system will have to wait until this is fixed!