Incoming Cars
I had a couple of cars delivered to my shop last week and one of them was this Ferrari 330GTC that I first saw in Houston at DriverSource. I inspected this car last several weeks ago with my customer and he and I liked the car. He decided to buy the car and send it to me to fix a couple of things.
One of the first things my customer sent me was a new radio that looked like a period radio, but had blue-tooth capability. My customer plans on driving this car more than showing it, so it was a change to be prepping a car for more driving!
A second Ferrari was delivered just a few days later by Passport Transport. This one was purchased from Continental Motorsports, the Ferrari dealership in Chicago.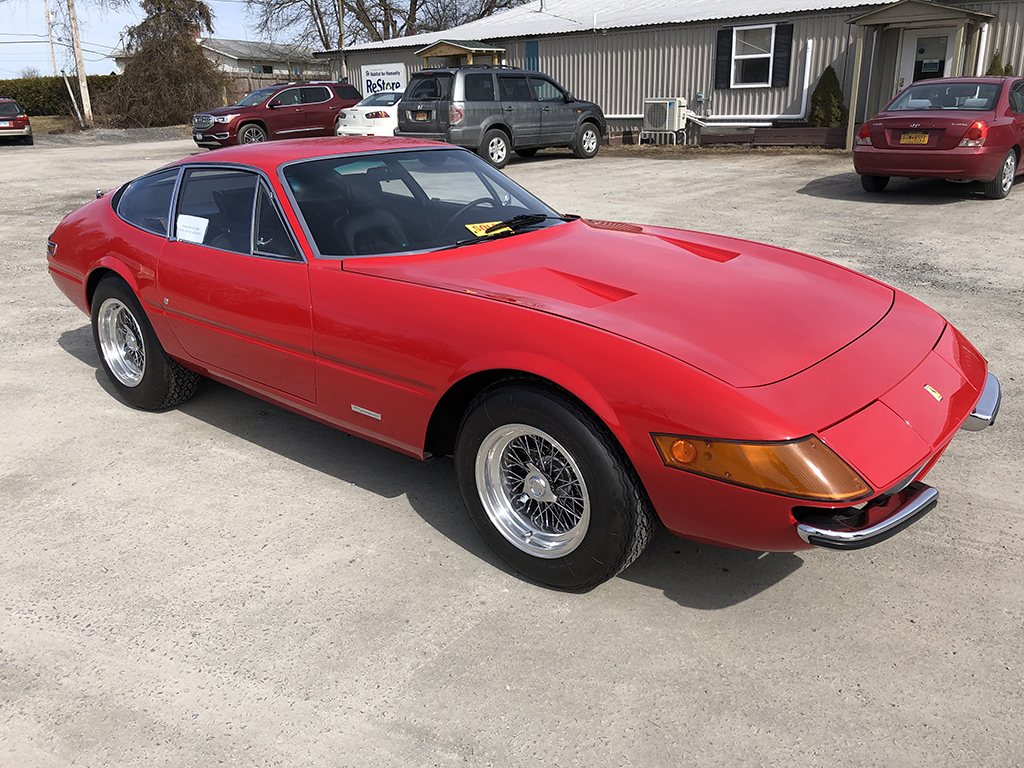 I looked at several 365GTB/4 Daytonas for a customer, and he sent me the information on this one for sale at Continental. After researching the service records and talking to the mechanics that worked on this Ferrari, I felt pretty good about this particular car. I know a lot of shops and brokers in the business, and many of them are friends of mine, but I have found it's always better to take the opinion of a mechanic that has worked on a particular car than the opinion of someone selling the car!
The owner wants to take this car to Europe for a road rally, so I needed to make this car a little more reliable. Even though this car was well maintained, a few modifications will hopefully give me the confidence to send her to Europe for a good week of hard driving.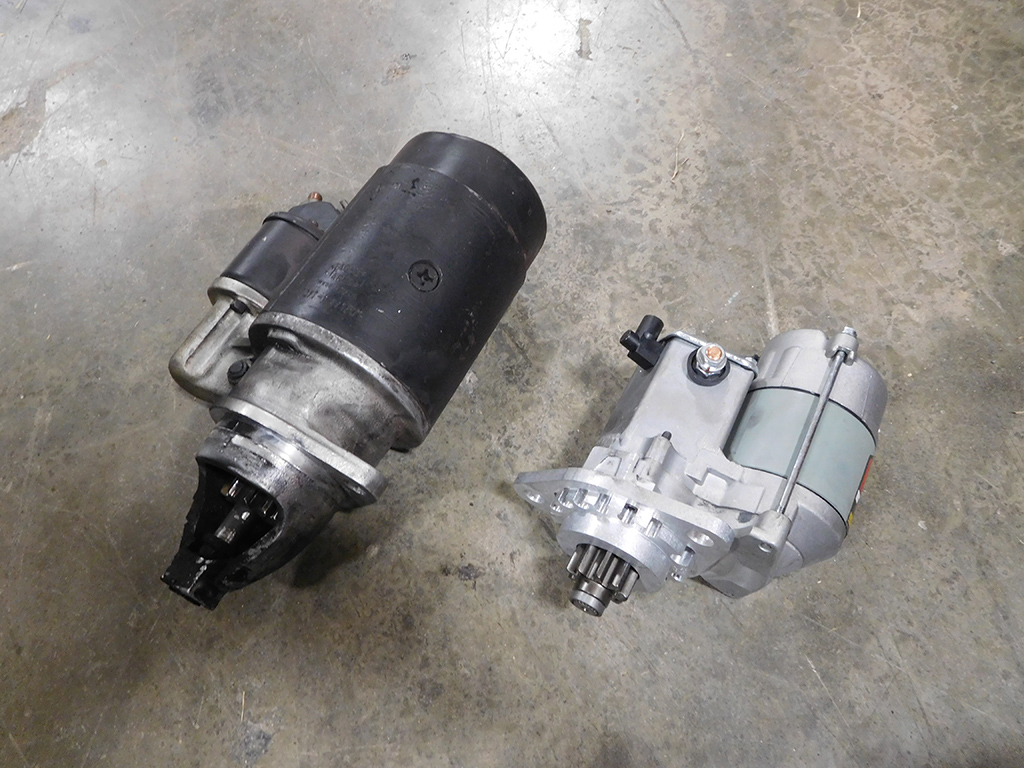 I pulled the original starter out and substituted it for a new high torque starter. The original starter can be put in storage, but the newer more efficient starter will draw less power, and start the engine much faster. They're also a lot lighter.
Every newly purchased cars have little things that need to be corrected, and one of them on this car was the door lock wasn't connected. Taking a peek inside the door also showed there were no water shields installed on the doors. This is fine for a car that won't drive in rain, but probably better to put some on.
Save the Date!
Tomyang.net/Radcliffe Motorcars Spring Car Show
May 4th 2019
8am-?
"A car show by cars guys for car guys!"
European Sports cars, British cars, Anglo/American, Italiamerican, and maybe even a few 'merican cars.
Tech sessions, vendors, show cars, and food.
Radcliffe Motorcar Company
12340 Owings Mills Blvd.
Reisterstown MD 21136
‭Call to register your car for the show. Space is limited.
(410) 517-1681