That's a Wrap!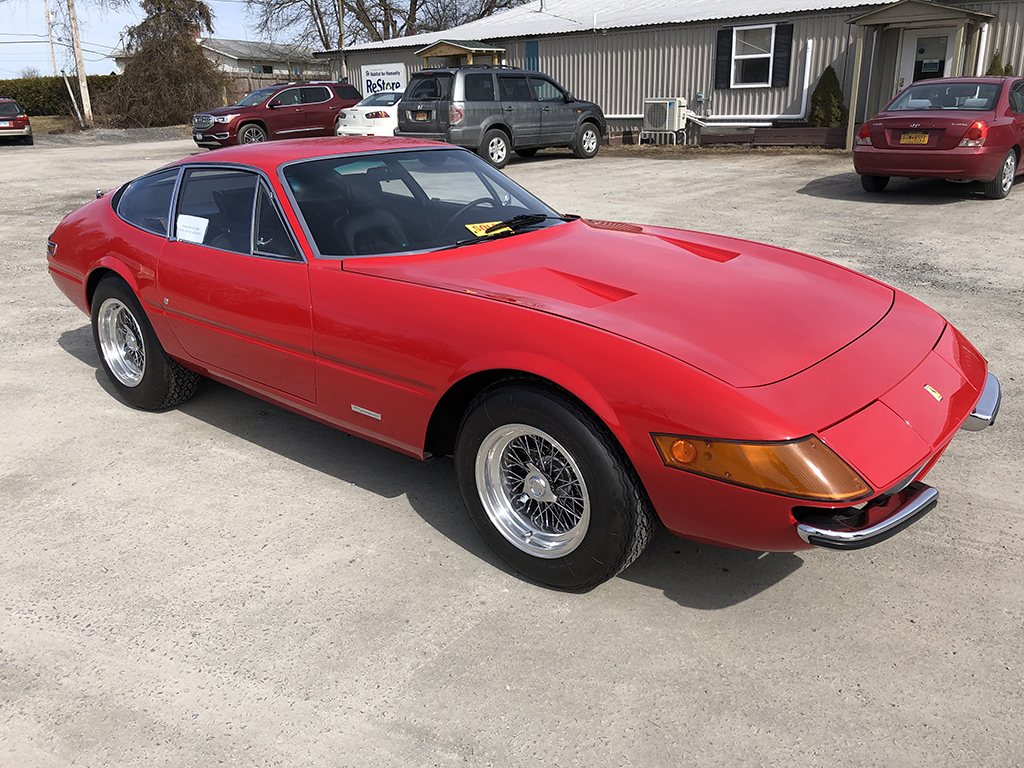 A couple of months ago, I received a Daytona at my shop that was purchased by a customer of mine. He wanted to take it to a rally in Greece in a couple of months, so I had the task of preparing the car for this event. Even though this car was in great shape, I wanted to change a few things to make it a little more reliable for a daily driving and the rigors of a rally. I changed the starter to a modern high torque starter that would draw less power, and turn the engine over with less effort. I installed a modern alternator with an internal regulator, and a 12 volt receptacle to charge the owner's phone from inside the car. We also added blue tooth to a radio so if he wasn't listening to the sounds of the engine, he could listen to tunes on his i-phone. We also found a set of alloy wheels, had them powder coated, and mounted modern tires on them. The wire wheels that came with the car were fine, but were different sizes front to back, and although added a nice stance to the car, would be problematic if the owner had a flat tire. I wanted the same sized tire for all four wheels along with the spare so tire swaps would be easy.
The final piece to the puzzle was to have the car wrapped with a protective film. Driving a pristine car on a rally takes some courage when it comes to preserving the finish on a car. Rock chips, and debris from the road can come any time you drive a car, but a few thousand miles of spirited driving on a road rally can put your paint to the test. There is a protective clear film that can be applied to a car that is nearly invisible to the eye when properly applied. With a couple of seams that are thinner than a hair's width, most people won't be able to tell the car is covered in the clear film. The film is non-destructive, and can be removed without any damage to the paint.
The owner and I decided since we were covering the car with this "clear bra," we would also have some fun with some graphics. He liked the racing stripes on some competition Daytonas he saw, and emailed me the pictures. We transposed these graphics to his Daytona and here were the results!
The stripes and number spots were laid over the clear bra, so they can be removed when the car comes back from the rally, but protective film can stay on for the next couple of years. Let's see how well it holds up on the roads in Greece next month!