Shop Building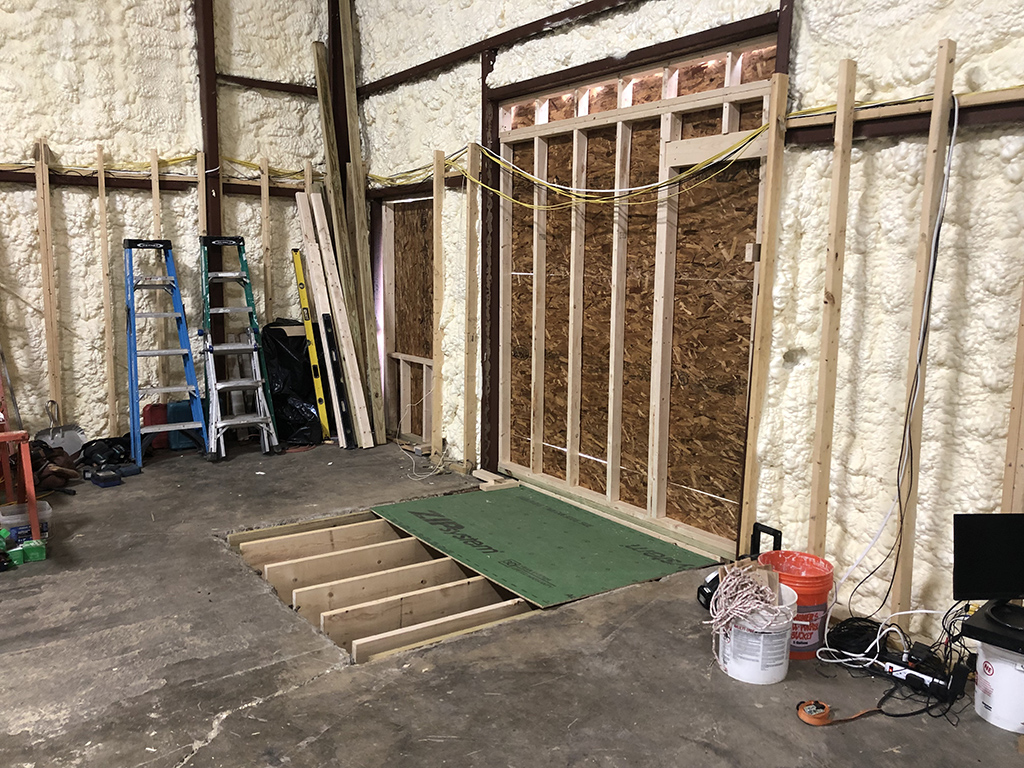 I've been having some work done on the shop I work out of when I'm not at Francois' shop near my home. We're putting an office and a bathroom in, and it's been taking me away from working on cars. Even though I'm having the work done by a contracting company, I still needed to work on the small details to keep the process moving along. Security camera cables, alarm sensors, and the little details had to be be covered before and during the building process. I also had to move and protect the cars I have in storage at the warehouse while the work was being done.
The biggest improvement will be to have a bathroom installed so I won't have to run next door to our tenant's space to use the bathroom anymore! I'm also looking forward to getting some loft space over the office for some storage.
We had the whole building insulated with spray foam, so I had some patches in the wall covered to match. This type of insulation really seals up a steel building up tight, and helps not only in the winters, but keeps the building cool in the summer too!
This building had a steel loading dock that had to removed, and we'll run our plumbing in this pit. Insulating this pit will help eliminate the chance of pipes freezing. Once this work in done, I will be able to figure out if I want to install a few car storage lifts for our customers. I lost some space for the office and bathroom, but I'll try to get it back with some stacking of cars!