Ferraris Coming a Going
There seemed to be a flurry of activity at my shop last week with two cars going and one car coming into the shop. The red four headlight was heading out to the upholsterer, and the silver one was heading home to the customer.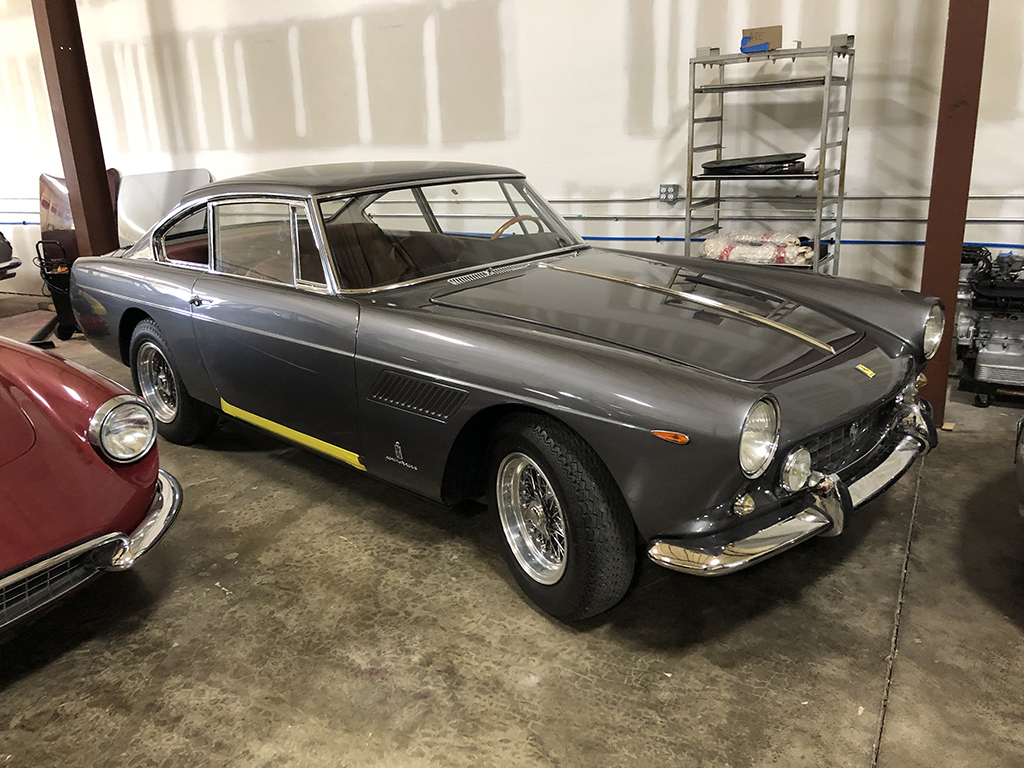 A nice 250GTE arrived from the upholsterer with a fresh interior but needing some final fit and finishing.
TomYang.net Monterey Cocktail Party
This year's Vintage Ferrari Party is being generously co-hosted with Larry and Kristy Hernandez in Pacific Grove, CA on August 15th at 6pm. Contact Tom for location details. I will provide some food and drinks, but feel free to bring something to drink to share at the party!
See you all in Monterey!