Laguna Seca, the Aquarium, and Car Inspections
I went to Laguna Seca for Friday at Monterey.
We walked around the paddock and met up with friends and I pointed out particular cars to my daughter trying my best to give her a history lesson without boring her to death.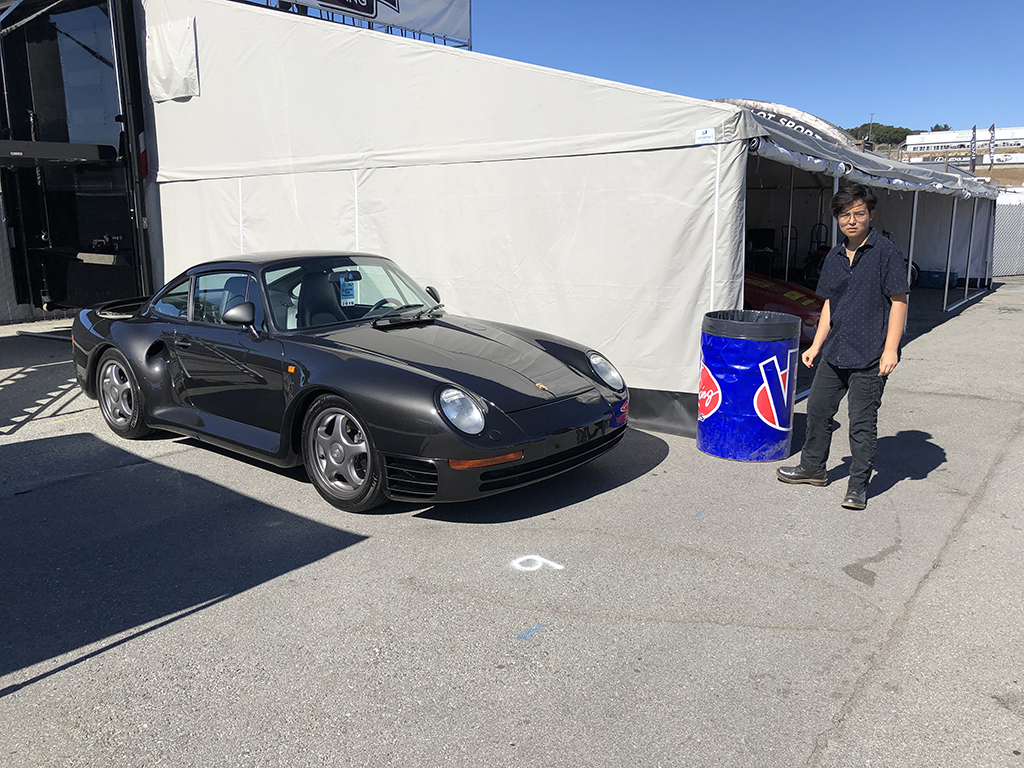 She seems to like Porsches, but I'm not sure if it's just because they go fast, or that we come from a family where two aunts own one each, and we just bought a 996. When I tried to explain the significance of this 959 and why it was an interesting car, her eyes kind of glazed over, but then again, most normal people lose interest too! Only car people get it.
The Corkscrew was another important term to add to the vernacular of a true race fan, and although I don't think Ellie will end up a track rat, she'll be able to talk to other track fans about this famous turn with personal experience.
Watching the races is made more interesting when you know the driver. Go Sandy!
Tempering our morning out at the track, we headed over to the Monterey Aquarium for the afternoon. There's a section at the restaurant where you can watch the bay wildlife while having lunch. Was it weird to be eating seafood at an aquarium? Everyone else was!
A great tip was to sign up for the "Behind the Scenes" Tour at the Aquarium. We got to go behind the tanks and check out how they pump thousands of gallons a minute from Monterey Bay into the tanks on display. We also discovered the number of Aquarium visitors decline during Monterey Car Week because the normal tourists can't get a hotel in town to do the touristy things while all these car people are in town! I can't think of a better excuse to bring your kids to Monterey next time when you go for Car Week!
About three years ago, my daughter felt she had outgrown aquariums. We didn't blame her because she was becoming more informed than the information we were seeing at the many aquariums we visited, but the Monterey Aquarium changed that feeling. This is a world class aquarium with plenty of new things to learn everywhere we looked.
The open sea tank was pretty impressive and worth the trip itself!
While we were touring the Aquarium, duty called and we had to run over to the RM/Sotheby's auction to take a look at a car. The auction was about to start and client of mine wanted my gut reaction on the car to base his bidding behavior. It's always a little stressful to be left with such responsibility, but I tried my best to give him a useful opinion.