Mustang Parts are not Ferrari Parts
I have a '65 Mustang Fastback that I've owned for almost 28 years. It's not a show car, and is certainly showing her age, but she's mechanically maintained and runs great. I often describe driving her is as familiar as putting on an old leather jacket. The familiarity and comfort just puts a smile on my face.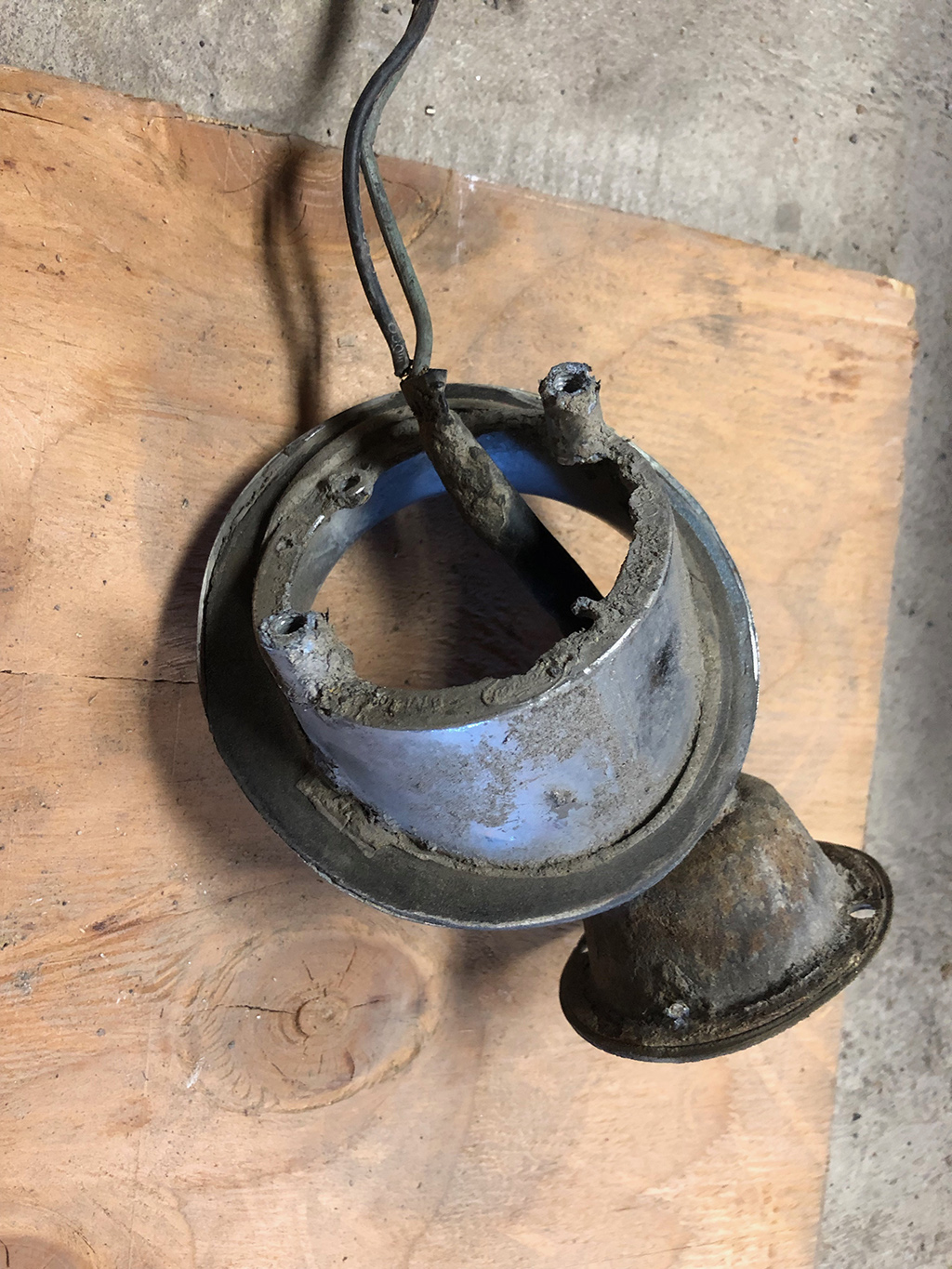 The turn signals were doing weird things this summer, and found some time to look into the problem. Bad grounds were causing the flasher to malfunction so I traced it to a badly corroded front turn signal housing.
I looked online and found a pair of front turn signal assemblies to replace both units for $65 bucks! These came in a blister pack with screws, lenses, and gaskets. I know most of you are thinking, what's the big deal, but you don't work on Vintage Ferraris for a living!
If I had encountered a bad light fixture on a Vintage Ferrari, I would have to start making calls and sending e-mails from my suppliers to find a decent used one. I would have to look for the "D" or the "S" on the housing to confirm I got the correct light for which side of the car. Once it arrived, I would have to decide if the chrome was good enough to match the opposite side, or would the piece need to sent out for plating. Sometimes both fixtures would have to be sent for plating so they would match when they came back. Before sending it out for plating, I would have to remove the light sockets and check the mounting screws weren't stripped.
When the fixtures came back from plating in several weeks, I would then have to reinstall the light sockets and polish the lenses before putting them back on the car. Gaskets would have to be made or ordered separately.
The replacement of my turn signals on my Mustang really made me question what my career would have been like if I chose to work on Mustangs instead of Ferraris. I don't have any regrets, however, because the challenges of working on Ferraris has made me a better mechanic and forced me to learn other skills. I've met some great people and traveled the world because of it. I'm still having a great time working on these old Italian cars and despite the pitfalls, it's still an overall a fun experience, but working on the Mustang last week was like a vacation!