330GT Motor Mounts
Last week as I was working on installing a starter on a SI 330 and I noticed a front motor mount was broken.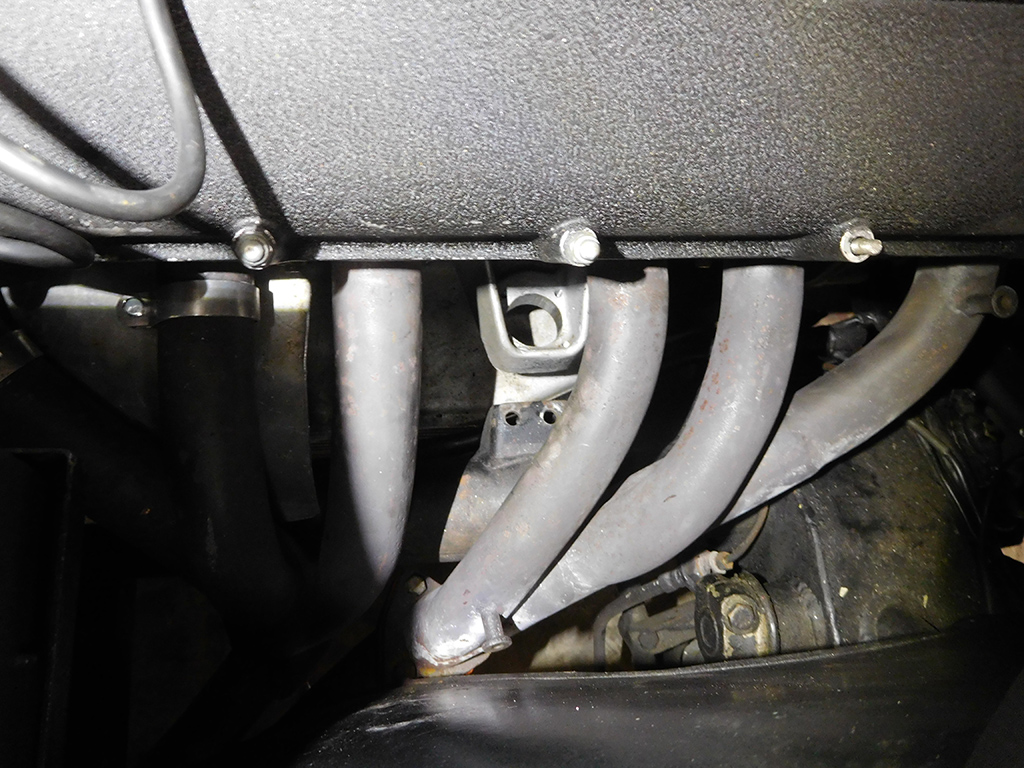 This motor mount is hidden by the exhaust header, and the exhaust shield, and I may not have caught it if I hadn't been working down in the nether regions of this engine.
Luckily the rear motor mount looked good, because I didn't think I could even remove the rears without removing the engine. The front mount had a removable plate that allowed access to the four bolts that secured the motor mount to the engine.
Although the engine wouldn't go far with a broken mount, it would allow the engine to sit a little lower and vibrate against the chassis.
Access was very tight and required removal of the header to reach some of the bolts and nuts holding things in place. I sometimes wish my customers could spend a day with me when a simple job explodes into something more involved simply to get access to the offending part.
Here's an example. The right motor mount came out without too much trouble, but to remove the left mounting plate below the motor mount the left exhaust header had to removed along with the flange bolts to the y-pipe. To remove the exhaust header, the exhaust heat shield had to removed. To get clearance to the shield, the spark plug wires had to be disconnected. Pulling the spark plug wires, I found one of the ends had to repaired. Circling back to the motor mount once all the parts associated with the exhaust header is out of the way, I had to find a cut down wrench to hold a 17mm nut that had very little clearance by the frame rail. With the plate finally out of the way, and the old motor mount removed, I had to find a way to press the new motor mount into the engine block with limited access from the bottom. I got long m6 bolts to slowly draw the motor mount into position, replacing the longer bolts with the original bolts once everything was in position. What did all this describe? Hours of work that came from replacing a couple of motor mounts!
There are just a couple of weeks left of the annual pledge drive for this website. I want the thank everyone who has already contributed. Your donations really do help me fund this website and activities I pay for throughout the year to keep the Vintage Ferrari community alive. Thanks for your support.