Ferrari 330GTC Wheels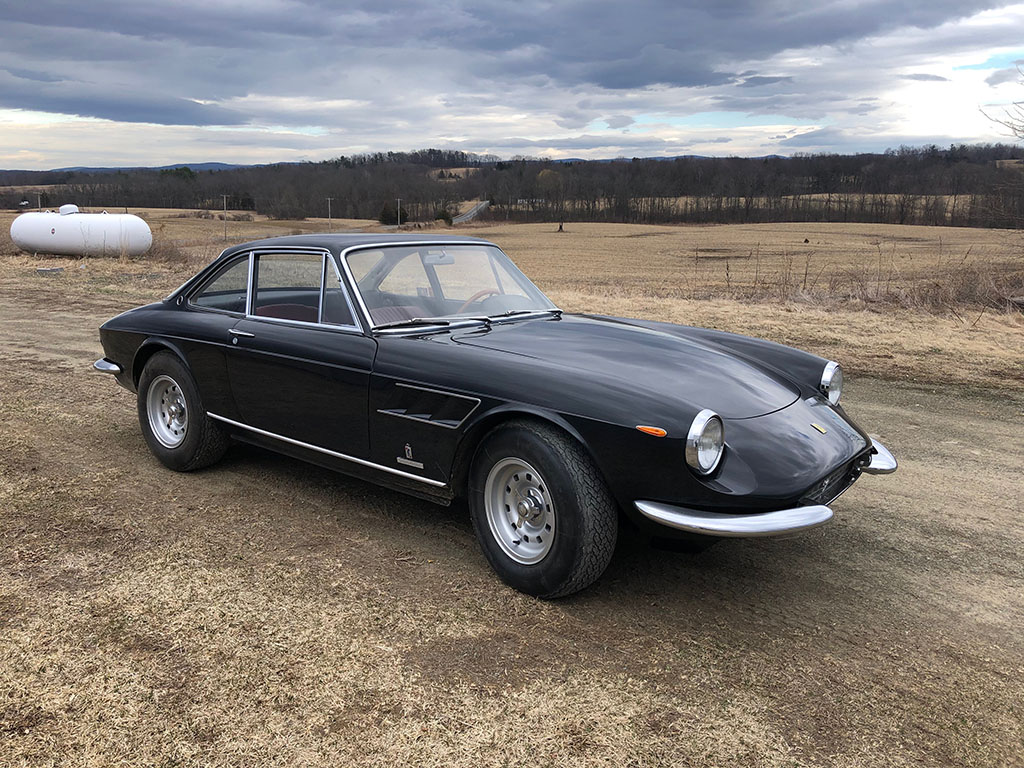 I've been servicing this Ferrari 330GTC and it's just about there on the mechanical work, but I needed to address the wheels.
I had these wheels painted about 10 years ago, and they seem to be holding up well except for a few chips on the rim from an errant knock off hammer. I can't really blame the owner for missing the wheel as GTCs leave very little room for error when the ears of the knock off are so close to the wheel, but the owner wanted the evidence of this damage to go away.
These wheels are magnesium and bring up a whole host of problems when repairing and painting them. Magnesium is flammable, so welding it takes a special touch, and finding the right alloy to weld may not be so easy. It's also porous material so it can absorb moisture and cause problem with painting.  With the slight damage to the wheel, we decided the best solution was to try and fill the damage with a heat resistant epoxy before having the wheel powder coated. Since the previous painting was holding up, we could feel confident there was little moisture trapped in the matrix to give us future problems.
As I inspected the other wheels, I found another ding in the paint, so what started out as one repair, turned into two.
I gave my wheel guy all five wheels so he could color match the others with the two he was repairing. I made a deal if the colors were not spot on, he would paint all five wheels for a discounted price. Since we were installing new tires on these wheels, now was the time to get them all perfect.
As I took one of the knock offs off the car, the end cap popped off. These pieces were originally soldered in place, but it looks like some moisture was rusting the steel at the seam, swelling the connection, and breaking the solder. Unfortunately, I think the heat from soldering would discolor the chrome plating which was in pretty good shape (after some polishing), so I carefully cleaned the mating surfaces and epoxied the part back on. Good old JB cold weld to the rescue!