Ferrari 250GTE Rear Axle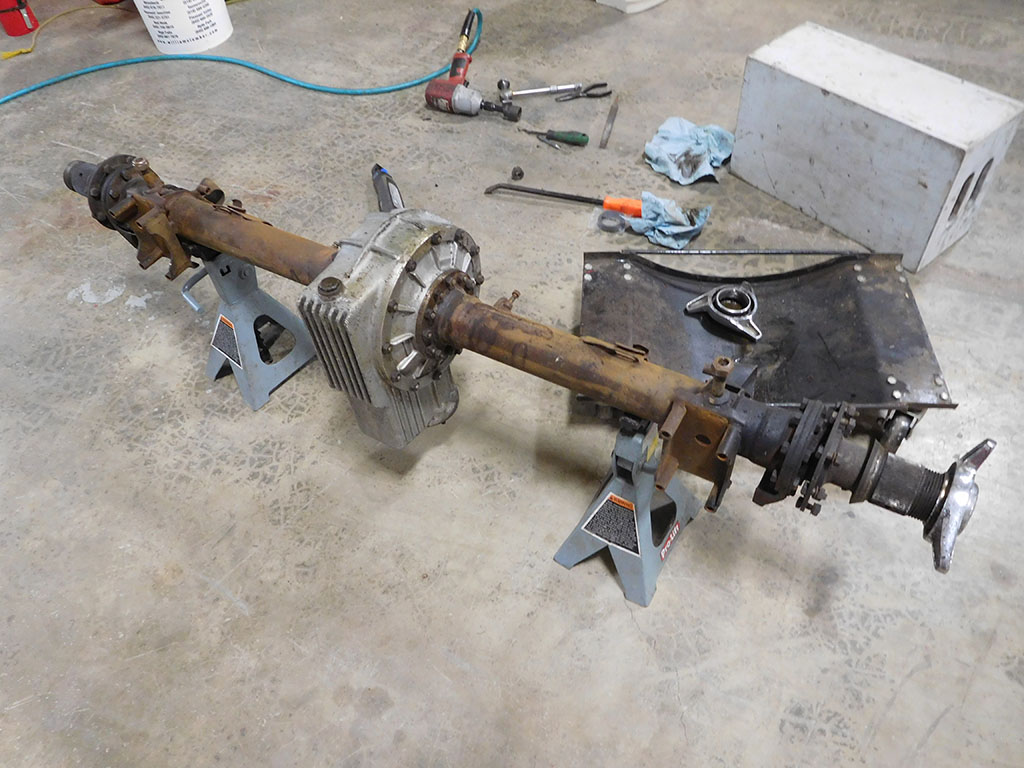 The rear axle is out of a GTE I have at my shop, and it needed new axle seals and to clean up some of the cosmetics.
After removing the axle retaining nut with an impact gun, I removed the hub with a hub puller tool.
While I was installing new axle seals, I masked off the differential to apply a fresh coat of paint. This is not a full restoration, but painting these parts while the axle is out like this is easy to do.
The gas tank is back from cleaning, pressure testing, repairs, and sealing. There were a couple of small leaks at the seams that were soldered and sealed, and the rest of the inside of the tank was sealed with a coating to prevent rust from forming inside the tank. I will sand down the outside and apply a fresh coat of paint.