Finishing Up The Queen
The new seal was installed after I cleaned up the front of the engine of all the grease and dirt that was accumulating from the old leaking seal.
I cleaned up the crank pulley, and applied a fresh coat of paint and got ready to install the bolt that took that special socket I made.
The replacement radiator hose came in the mail, but it was a little shorter than the original one. Luckily, there was another short section of hose I was replacing that I was able to cut a little longer to make up the deficit in length.
With all the pulleys, belts, hoses, and brackets installed in the front of the engine, I was ready to install the radiator. Since I'm practicing "social distancing" these days, I set up my engine crane again to lower the radiator back into the car. This method actually works pretty well, and is a lot easier on my back compared to the two man method I usually employ!
Another thing to address on this car was an intermittent light switch. The stalks on old Ferraris are at least 50 years old, and the plastic gets brittle and breaks. Not only are the plastic ends inside the steering column breaking, but the parts internally are breaking too. I warned my customer that this could be the case, and would require sending out the whole unit for repair and restoration if I couldn't fix the problem easily, but I was willing to give it shot.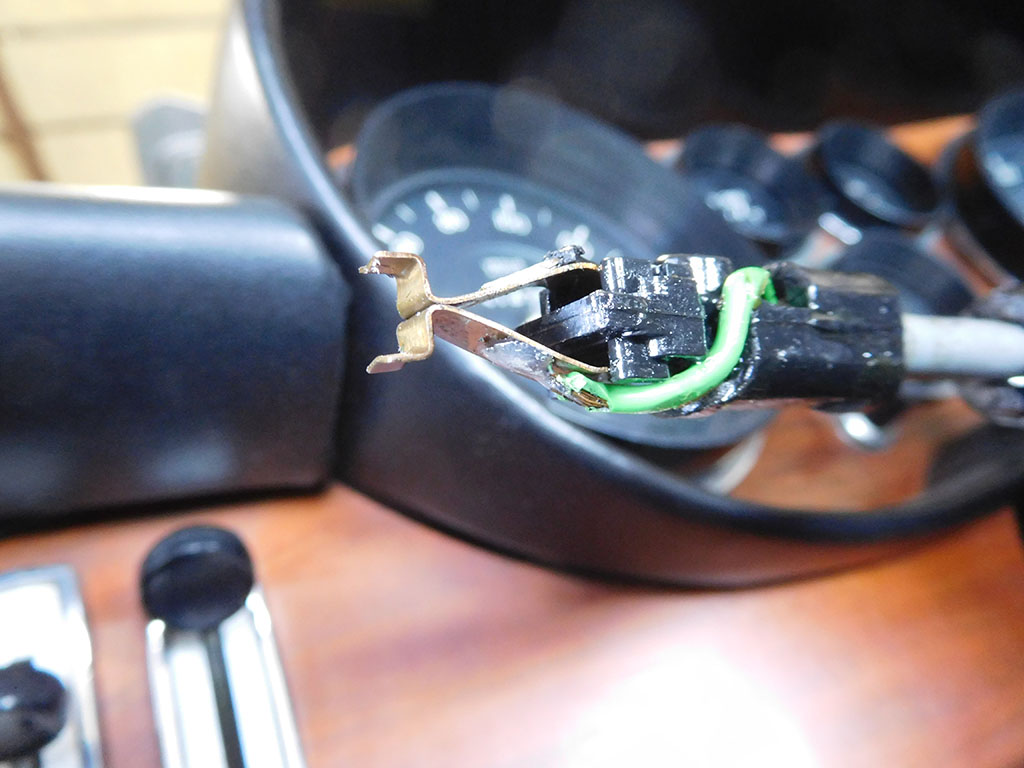 The light circuit is a simple contact switch that connects two wires that operates a relay to turn on the lights, and when I removed the knob, I found the fault was a simple cold solder joint. The solder on the green wire had broken free of the brass blade contact and needed to be soldered back in place. I love an easy fix, especially one that didn't involve taking the steering column apart!
The front wheels on this car were really dirty with brake dust. Wire wheels are a real pain in the butt to keep clean, but brake dust is pretty corrosive on the bare aluminum rims, so I spent some extra time cleaning these off.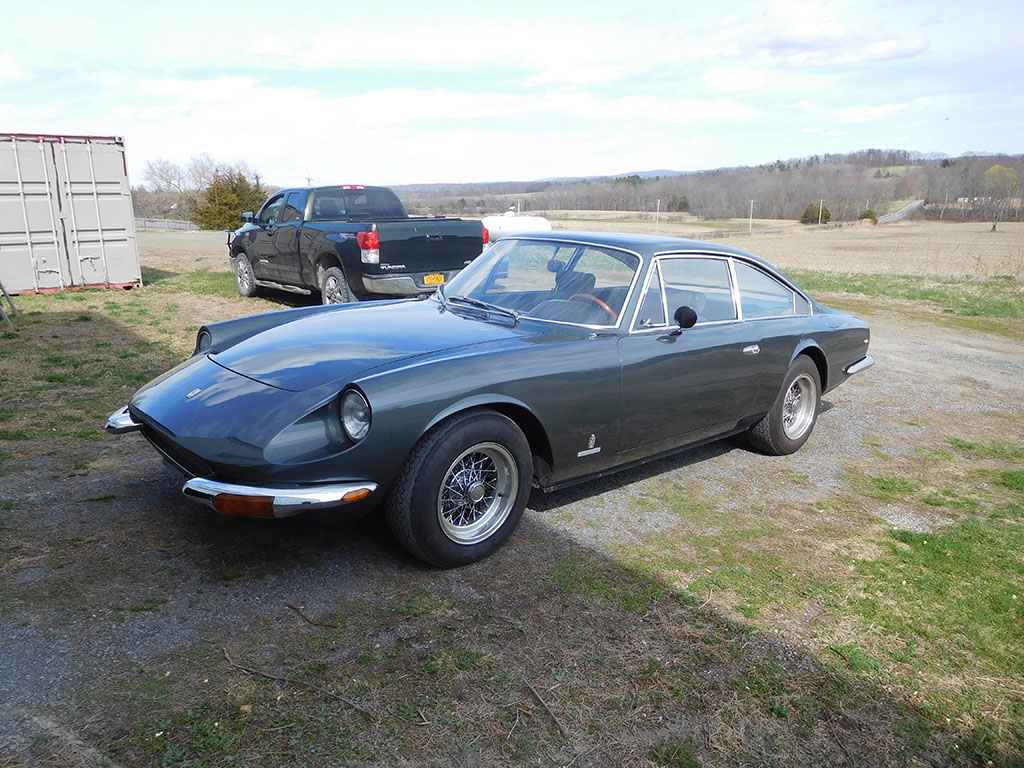 This Ferrari 365GT 2+2 is now ready to go home for another season of driving. I'll see her next year!