GTE Fuel Filler Flap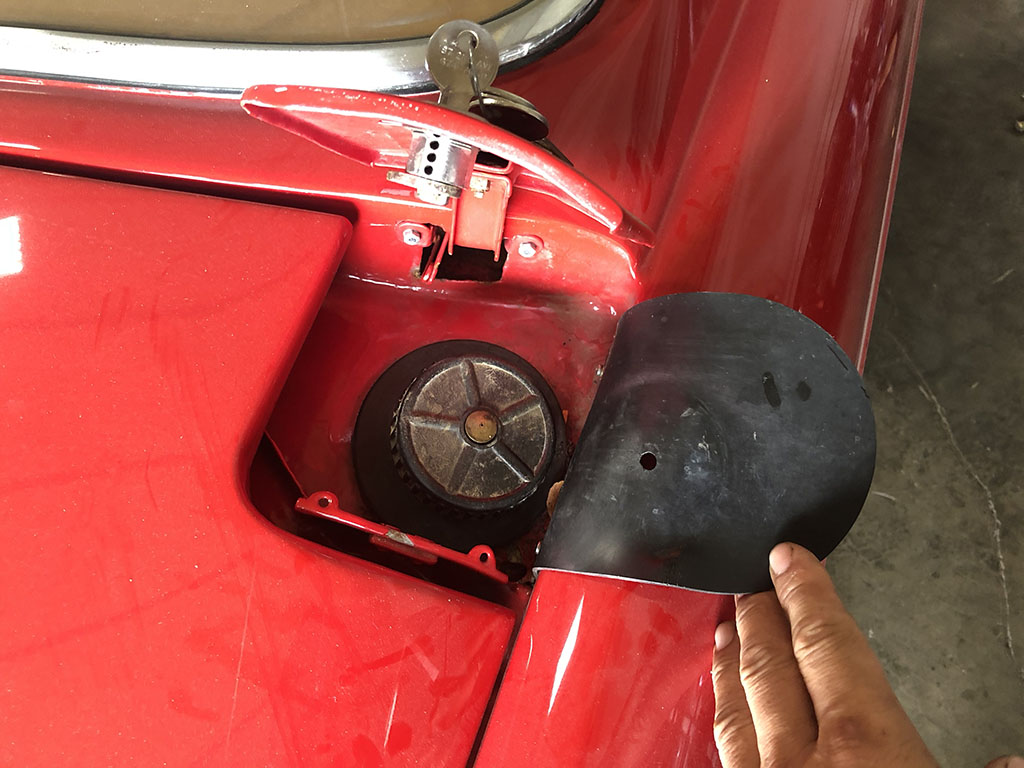 GTEs and 330 Americas have a rubber flap to protect the paint around the gas cap and I needed to make a copy of it for Tom's white GTE. I also realized I need to make two small bumpers that insert into the holes for the cap to sit against.
It was a simple piece of rubber, but is secured by a thin strip of steel that screws into the body work. Having my car to make a copy made quick work of getting another detail right.