250GTE Engine Rebuild
Francois and I have 250GTE engine that needs rebuilding, but we put things on hold at his shop until the Corona Virus settled down a little bit. We really didn't know how extensive the infection rate was in the New York City area and how it was affecting places like Connecticut and Upstate NY where we lived respectively, so we decided to err on the side of caution. In recent weeks, we both decided it was safe enough for me to come down to the shop and work a little bit. I would wear a mask at the shop, but at least we could get some time in on the assembly of the engine. The first thing to do was check some of the specs and review some of the numbers.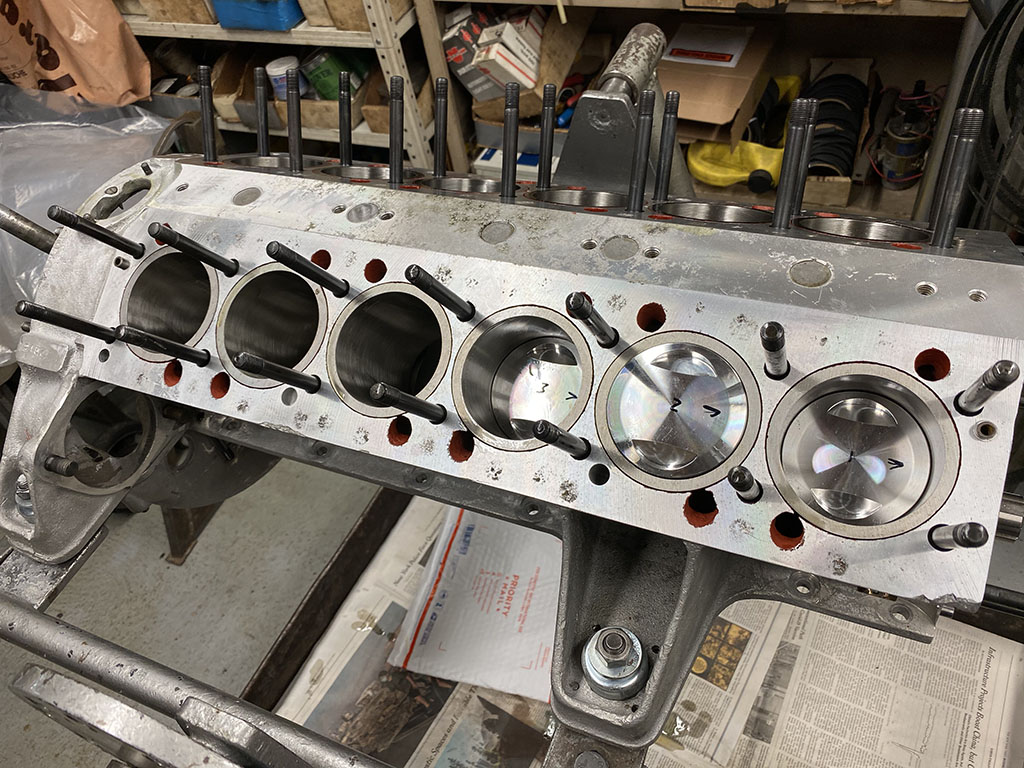 Rings, bearings, and pistons were installed.
I needed to go through some of the sub-assemblies and make up a list of bearings and seals that needed to be ordered.
This engine came to us largely disassembled, and our job was to send it back assembled and running. Making sure we had all the parts was like putting together a large jig-saw puzzle, but it's all coming together.
One note to me from the owner was to perhaps not rebuild the mechanical fuel pump because it was working fine when it was removed. He still wanted to have the cover replated in white cadmium, but looking inside, I could see this pump was still running an original red seal. These seal kits have not been available for about 20 years, and this one was on the verge of leaking. Look at the lower edge of the seal and how it has shrunk and about pull away from the sealing surface. I think a rebuild is in order!