Ferrari 330 Shifter Bushing
I got back on the SII Ferrari 330GT 2+2 disassembly by working on the transmission removal. The transmission on the SII 330 is a monster. It's a true 5 speed gearbox with a cast iron case that weighs a ton. It comes out from the passenger compartment like most Vintage Ferraris, so I'll have to get some help to complete its removal.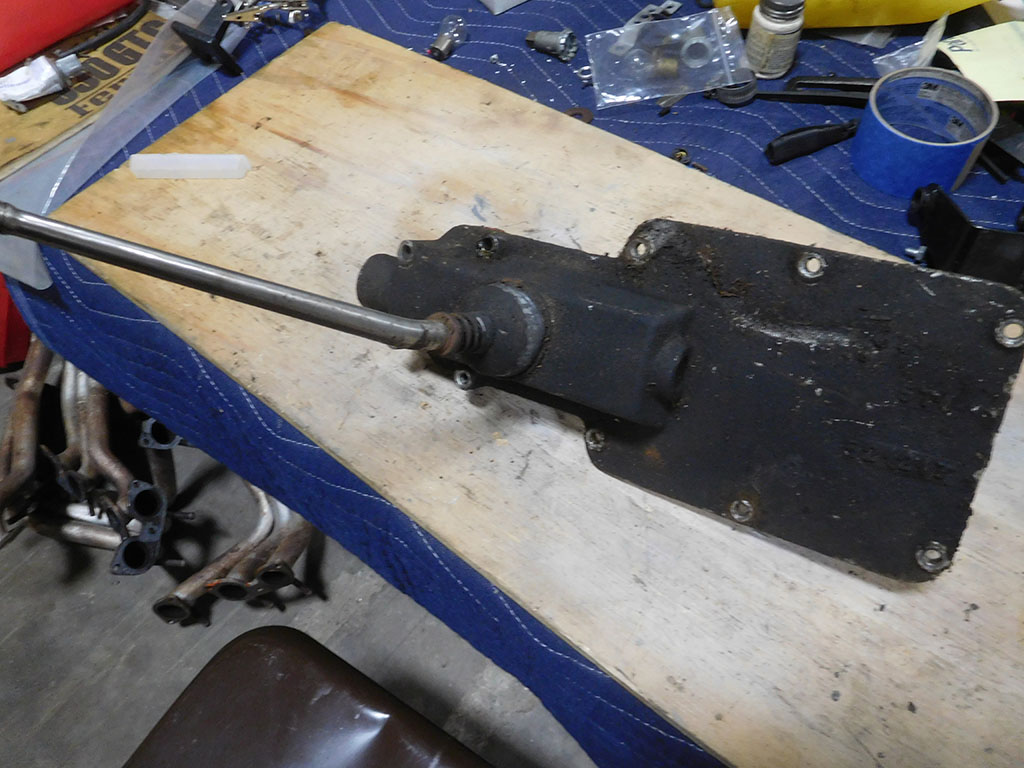 We'll be rebuilding the gearbox in the future, but I also wanted to get a jump on the gear shift lever. The chrome on this lever was pretty worn and rusty and needed to be taken off so I could send it out to the chrome plater.
This 330 transmission had a nicely machined two part ball socket made out of brass or bronze held in place with a snap ring. This was Ferrari's answer to the earlier design that used a soft plastic bushing that disintegrated too quickly.
Now that I have everything apart, I'll send the shifter lever out and reassemble when it comes back!
December is the one time a year I ask for contributions to this website. Your support helps me maintain this website and the resource it offers throughout the year. I've been trying my best to post new information every few days, and not only has it been good for me during this global pandemic, but I hope in its little way, helped you keep your mind off of the problems of the real world. My thoughts are with everyone who is suffering through 2020, and let's hope for a better one next year! Thanks everyone.
For those that want to send a traditional check, my snail mail address is:
Tomyang.net LLC
PO Box 36
Hollowville, NY 12530