Small Jobs, but Important Jobs
I have a couple of Ferrari 250GTEs at the shop with gas caps that still had the original rubber sealing gaskets. Through the years, the rubber either shrinks and hardens, or dissolves and melts away. Depending on what is in the fuel, the rubber deteriorates to the point where it doesn't seal the tank anymore. The brass parts of the cap are soldered and crimped together, but I cut and scrape the old rubber gasket out to avoid taking the whole cap apart.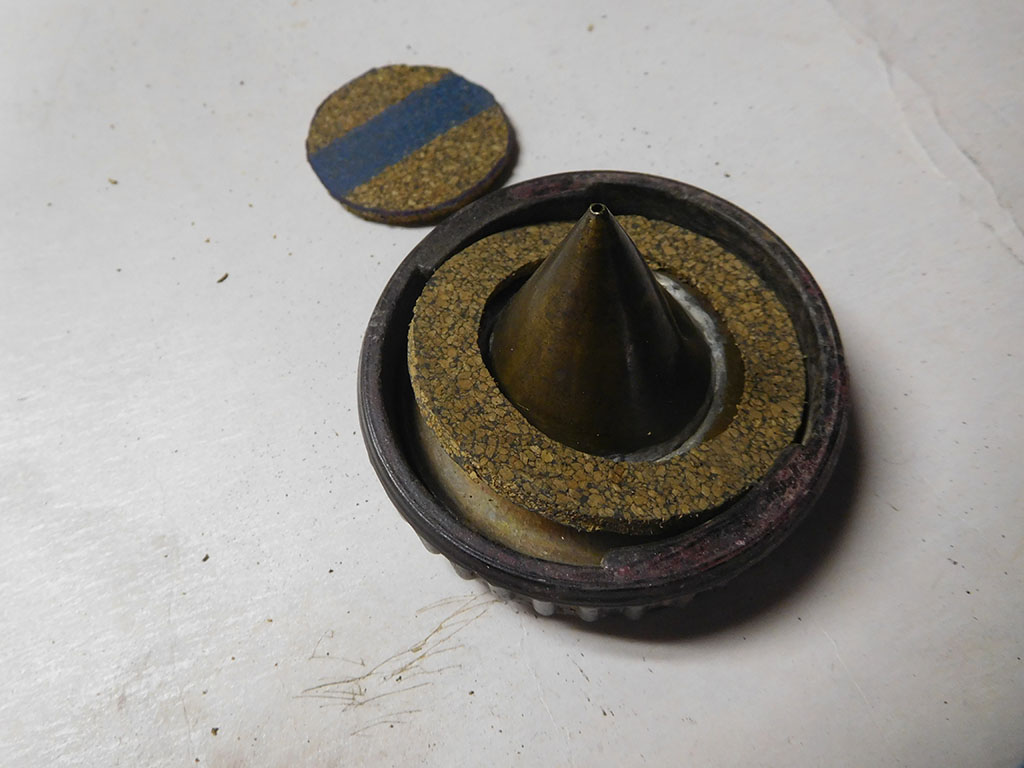 They make nitrile gasket material that is supposed to be fuel safe, but I have found cork to work just as well. Fuel formulas change from region to region, and can also change through the years, so what is considered "fuel safe" today may not be another time, so using a natural material seems like a safe bet to me. I carefully cut the center of the gasket small so it will slide under the center lip of the cap and work it into the cap. Even though the cap is still vented, the gasket will not work as it was intended.