Welding up the Capture Nut and other little projects
A week ago, my friend Mike stopped by the shop to help cut out a capture nut with his dental drill. With the area open, you can see how the cage had opened just enough for the square capture nut to spin freely.
The solution was to make a slightly larger capture nut out of plate steel while still giving the nut enough play for it to move as it was designed.
I made a replacement plate out of scrap steel and held it in place with a little magnet to so I could weld it in position, being careful not to weld the capture nut!
I needed enough heat from the welder to penetrate the steel, but not enough to burn through the thin sheet metal. It's not the prettiest job, but it'll work!
Access was tight for my welder and rotary sander. It's not my best work, so don't judge me! I thought about buying a finger sander (a good excuse to buy a new tool), but I don't think I would have had any better access.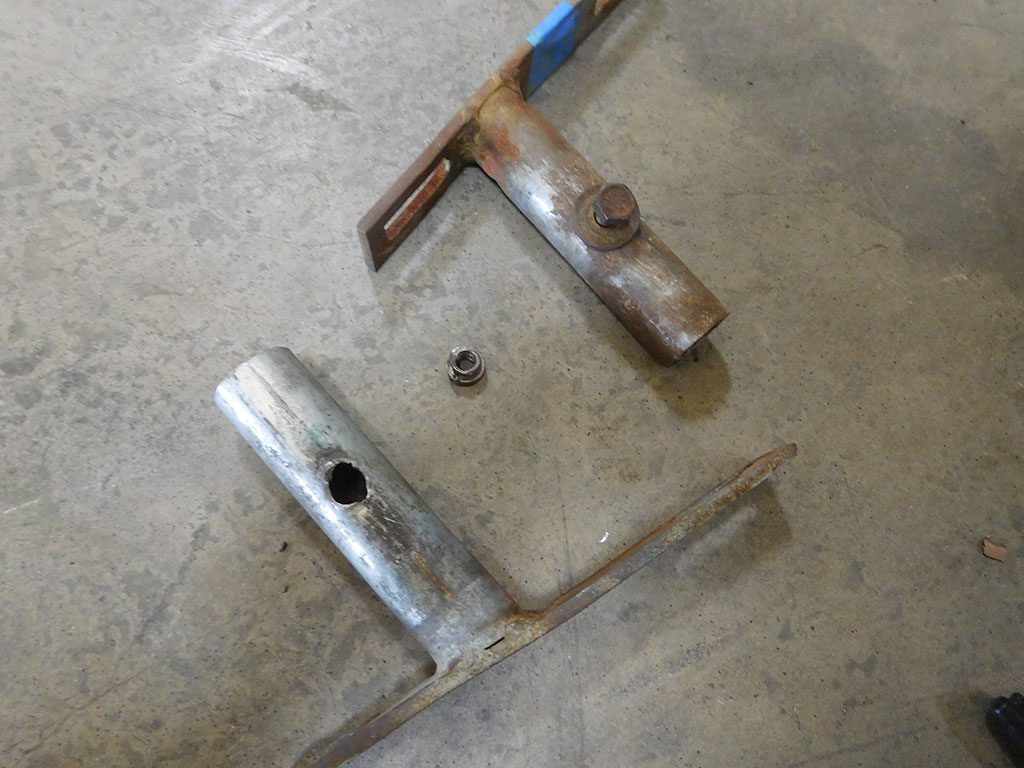 I removed the bumper brackets from this same 330 and found one of the welded nuts had broken free and needed to be welded back in place. With good access, I wanted to redeem my welding skills to you guys.
It's all these little details that help the restoration in the long run.